LONDON — Russia is set to hold its largest military drills in almost four decades beginning Tuesday.
Dubbed Vostok 2018, the massive exercise will involve nearly 300,000 troops, more than 1,000 planes, helicopters and drones, and up to 36,000 tanks, armored personnel carriers and other vehicles, as well as up to 80 ships and other vessels, according to Russian officials.
Defense Minister Sergey Shoygu said the war games would be the biggest since 1981, the year Ronald Reagan was inaugurated as U.S. president and the Cold War dominated his foreign-policy agenda.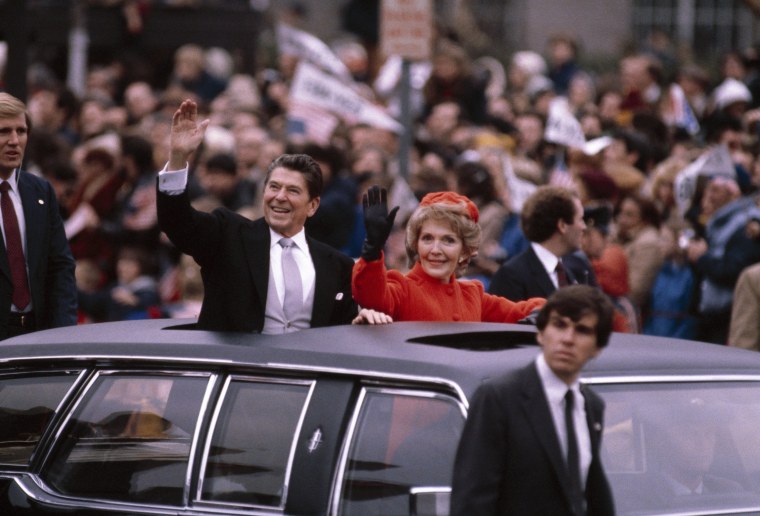 Kremlin spokesman Dmitry Peskov said the drills were essential to ensure Russia could defend itself amid the "current international situation, which is often aggressive and unfriendly."
Vostok 2018 will taking place at a time of heightened tensions between the West and Russia, which is concerned about the build-up of the NATO military alliance on its western flank.
"It's an attempt to show that they are able to carry out exercises at a scale that NATO hasn't."
NATO says it has beefed up its forces in Eastern Europe to deter potential Russian military action after Moscow annexed Ukraine's Crimea in 2014 and backed a pro-Russian uprising in eastern Ukraine.
Jack Watling, a research fellow specializing in land warfare at London's Royal United Services Institute, a defense think tank, described Vostok 2018 as a "demonstration of force to some extent."
He added, "It's an attempt to show that they are able to carry out exercises at a scale that NATO hasn't."
Watling said the Kremlin may overemphasize the scale of the exercises — which will occur in Siberia and Russia's Far East — as a message to its domestic audience.
"There is also a component of driving around really obsolete equipment, which is basically just about inflating the numbers," he said. "The pitch that [President] Vladimir Putin has made in the last decade and a half has been to rebuild Russia as a great power, we have to revitalize our military and that will infer a cost. This is a demonstration that because the people have stuck behind [him], because [they] have invested over a long period of time, [they] can now conduct military exercises at a scale that's comparable to the Soviet Union at its height."
Mathieu Boulegue, a research fellow with Russia and Eurasia program at London's Chatham House think tank, said the exercises were also a way for Putin's military to integrate experience and expertise gained during its intervention in Syria.
"Since 2015, it has been a key feature of Russian military drilling: training and re-training of the lessons learned in Syria," Boulegue said.
Russia briefed NATO about Vostok 2018 several months ago, officials said.
The drills come on the heels of an annual U.S.-led NATO military exercise conducted in Russia's neighboring Baltic states and Poland in June that involved 18,000 troops from 19 primarily NATO countries.
The U.S. Army Europe said the drills were meant to "demonstrate the commitment and solidarity of the alliance," and were not "a provocation of Russia."
NATO spokesperson Oana Lungescu said the drills fit "into a pattern we have seen over some time: a more assertive Russia, significantly increasing its defense budget and its military presence."
The massive military exercise will involve military contingents from China and Mongolia, Russia's neighbors to the southeast. They will participate in the drills side-by-side with Russian military personnel, according to Russian officials.
When Peskov, the Kremlin spokesman, was asked whether China's involvement meant Moscow and Beijing were moving towards an alliance, he said it showed that the two countries were cooperating in all areas.
"We often talk about tensions between Beijing and Moscow, but, I think, what they are showing is that there are aligned interests on a number of issues and we can expect that cooperation to continue," Watling said.
However, he added that China's involvement is a double-edged sword for the Kremlin because the country is perceived as a growing power that could eclipse Russia.
"Handing over skill sets and giving to the Chinese access to technology, in particular things like jet engines, is something that they are very wary of," Watling said. "The Russians are trying to show the world that they are aligned with China, but there is also a concern in Moscow about what that means."