Bars of gold, a collection of wigs and a giant sledgehammer: The Kremlin's apparent effort to discredit Wagner mercenary chief Yevgeny Prigozhin reached new heights Wednesday as the Russian public was offered a glimpse inside his estate.
Footage that appears to show the wild array of contents in his residence was publicized by pro-Kremlin media outlets, the latest sign of an emerging propaganda war against the man behind last month's insurrection that shook President Vladimir Putin's regime. 
Amid uncertainty about Prigozhin's whereabouts, Russian state TV and the Izvestia newspaper, known for its pro-Kremlin views, published photos and video that purportedly show a police raid of the mercenary leader's home and offices in St. Petersburg.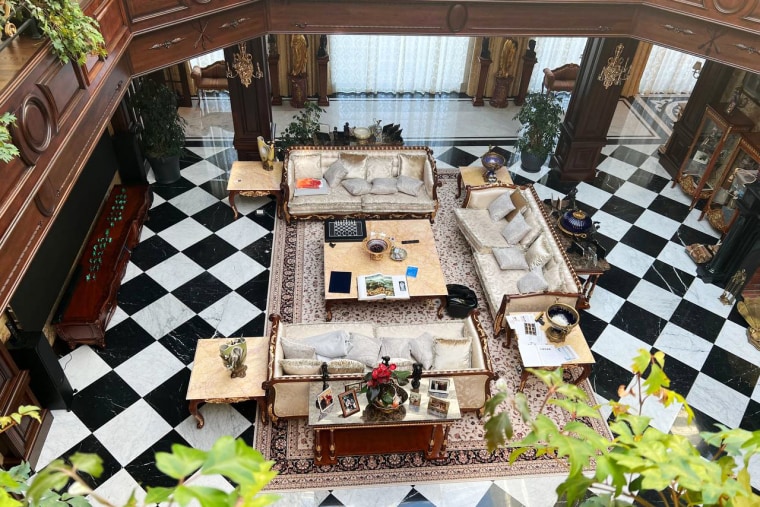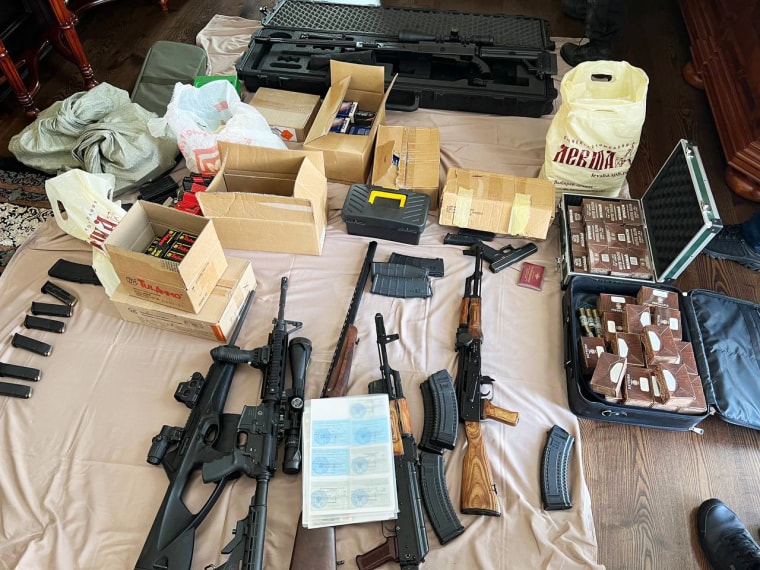 The footage of what appears to be Prigozhin's home shows the opulence of the Wagner chief's lifestyle, including lavish decor, a private helicopter pad and a spa alongside private prayer and well-equipped medical rooms. It also shows bars of gold, boxes filled with reams of cash, several passports, a cache of weapons, various items bearing the Wagner insignia and multiple wigs.
A giant sledgehammer was also shown in one of the rooms, a potential nod to a video shared online earlier this year that appeared to show a Wagner fighter who had defected to Ukraine being killed with a sledgehammer by his former comrades. 
Izvestia said it obtained the visuals Wednesday, without naming the source. It did not say when exactly the footage was shot. 
NBC News was not able to independently verify the footage.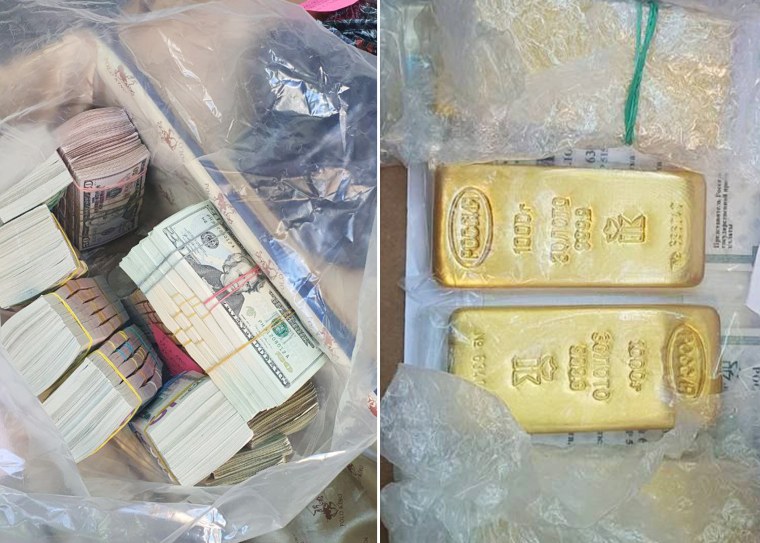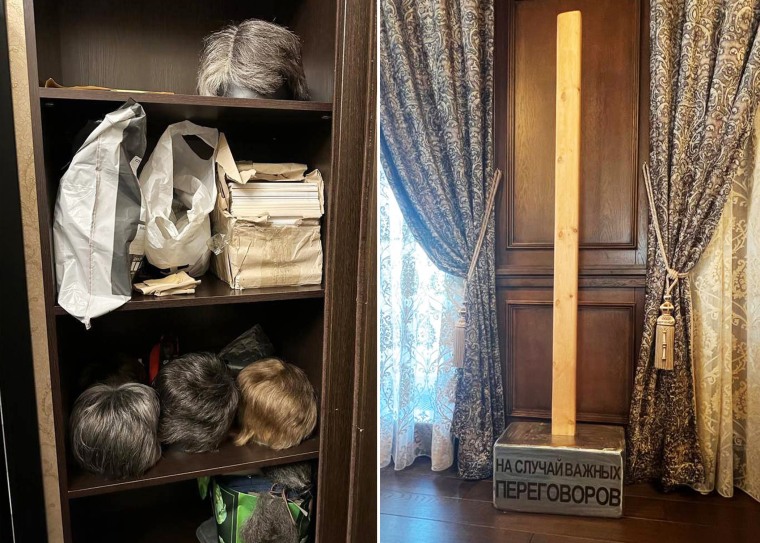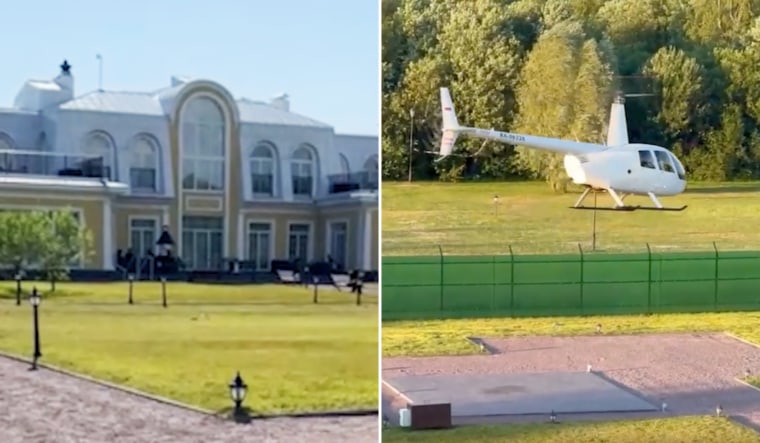 The same images and video were also aired on state-run TV channel Russia-1, which billed them as an exclusive, Wednesday night.
The propagandist "60 Minutes" show mocked the signs of Prigozhin's lavish lifestyle as a contrast to his self-built image as a "people's hero" and critic of Russian military corruption. The show's host, Yevgeny Popov, called Prigozhin "a traitor," and the reporter who showed the footage emphasized that an investigation into the armed rebellion was still being pursued.
The public attacks on Prigozhin came as his future was thrust into new doubt.
He was believed to be entering life in exile after a deal with the Kremlin to end the mutiny, but Belarusian President Alexander Lukashenko said Thursday that the Wagner chief was currently in St. Petersburg, not in his country.
Kremlin spokesman Dmitry Peskov said Thursday that it doesn't track Prigozhin's whereabouts and has "neither the ability nor the desire to do so."
Before the mutiny, Russian state media and the country's increasingly influential community of military bloggers offered Prigozhin largely positive coverage even as he engaged in a bitter feud with the country's Defense Ministry. 
But that has changed dramatically since the revolt, and Prigozhin is now being portrayed as a selfish traitor who forced his Wagner fighters, still hailed as heroes, into mutiny. 
The amped-up propaganda campaign against Prigozhin comes as the Kremlin works to show order and consensus, with Putin and top officials praising the "unity" of Russian society for helping to thwart Prigozhin's revolt. 
The Wagner chief has not been seen in public, but he has seemingly released two audio messages since the mutiny. He has remained defiant, claiming that his revolt was aimed at "fighting traitors and mobilizing our society" rather than toppling Putin, and promising that "in the near future," people will see "our next victories at the front."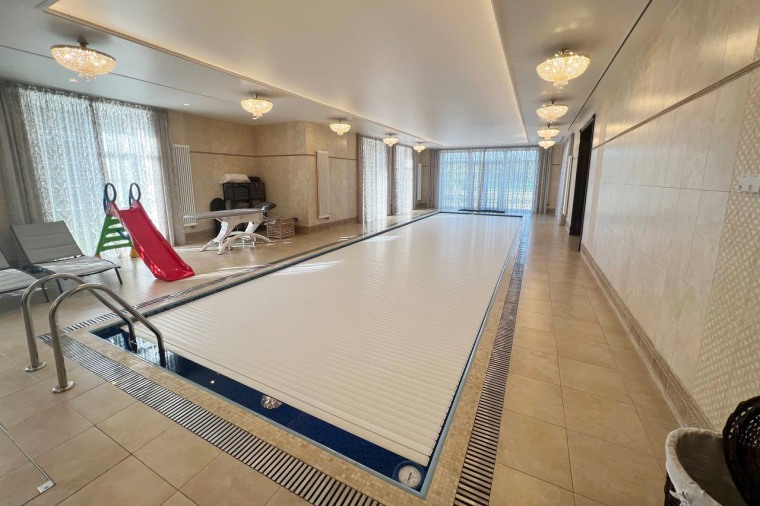 Despite the Kremlin's propaganda machine now turning against Prigozhin, the Wagner chief still does not appear to be viewed by Russians as the villain and traitor that the Kremlin is painting him to be.
Assessing public opinion in Russia has become extremely difficult amid a harsh crackdown on free speech since the war in Ukraine started, leaving many people too afraid to speak their minds, even anonymously. 
But a poll by the Russian Field polling center has found that before the mutiny, 55% of respondents held positive views of Prigozhin's actions during the war in Ukraine. That number dropped to 29% after his revolt.
Despite the drop, it's notable that nearly a third still view him positively, although the share of people viewing him negatively after the mutiny has nearly tripled.