The Wagner mercenary group, whose leader led a short and abortive mutiny against Russia's defense chiefs, remains a serious security threat to the West and should be designated a terrorist outfit, a report from Britain's Parliament said Wednesday.
The report, "Guns for Gold: The Wagner network exposed," is the result of a 16-month investigation by the House of Commons Foreign Affairs Select Committee, which heard evidence from expert witnesses from around the world, including former Wagner fighters. 
The committee strongly criticized the British government for underestimating Wagner and not doing enough to counter its influence in countries such as the Central African Republic and Sudan, where it provides security forces but is also accused of brutal unprofessionalism and exploiting natural resources, including gold and diamonds, for huge financial gain.
"They may present themselves as a highly trained, professional fighting force but their indiscipline, their excessive violence and their financial motivation mean that the network has functioned like an international criminal mafia, fuelling corruption and plundering natural resources," the report concluded.
It was wrong to mainly see Wagner "through the prism of Europe," the report added.
Wagner played a key role in Russia's war in Ukraine until its founder, Yevgeny Prigozhin, led an armed mutiny to within 125 miles of Moscow last month before turning back. Prigozhin is now in Belarus, where last week he was recorded welcoming Wagner fighters who had fought on the front lines in Ukraine, telling them to prepare to be deployed to Africa.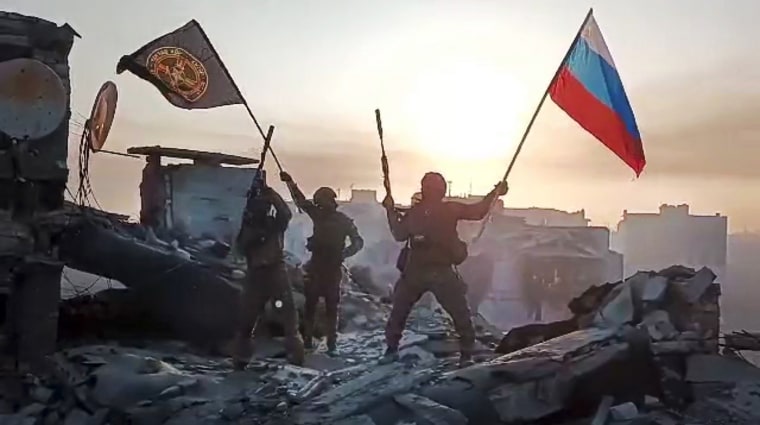 Prigozhin told the Cameroon-based Afrique Media TV news channel Tuesday that he had no plans to reduce his operations in the Central African Republic, despite reports this month that hundreds of Wagner fighters were leaving.
Some African countries have invited Wagner in to provide security and counterinsurgency operations, but the price they pay, instead, is that national security is often undermined and democracy is weakened, the report said.
"The only thing they seem to be good at is helping failing regimes cling on to power," said the committee's chair, Alicia Kearns, a lawmaker with the ruling Conservative Party.
"They lie when they suggest that they are good at defeating terrorists. They certainly do not bring stability," she said. "Unless, of course, you see stability as complete autocratic rule where civilians are scared of their own countries and brutalized into submission."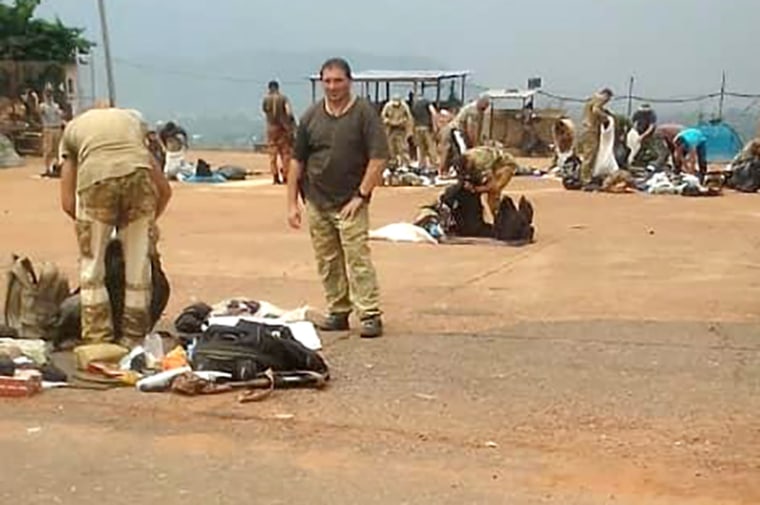 The report describes Wagner as a sprawling network with close ties to the Russian military and political leadership. A former Wagner fighter, who was not named, told the committee this year that the Russian Defense Ministry provides ammunition, equipment and transport to the group.
Wagner was founded as Russia mounted its invasion of the Crimean Peninsula in 2014. It has had a shadowy role supporting Russian military and geopolitical goals in Europe and Africa — Prigozhin admitted only in September that he is the group's founder and leader, after years of denials. The Kremlin has always denied its involvement with Wagner.
Wagner has ended its operations in Ukraine, where it was fighting in the far east of the country using mostly convicts, some of whom had been released from prison to fight. The charity Russia Behind Bars estimated in January that 80% of the mercenaries recruited from the country's jails were dead or missing.
The U.S. and the United Kingdom both have imposed economic sanctions on figures linked to Wagner, but Washington has stopped short of banning it as a terrorist group. Companion bills from Sen. Roger Wicker, R-Miss., and Rep. Steve Cohen, D-Tenn., in June called on Congress to direct the State Department to change its stance, but neither the Senate nor the House has acted on the measures.
Wagner helps to facilitate Russia's war in Ukraine, the British report said. 
Jason Blazakis, a terrorism studies professor at the Middlebury Institute of International Studies at Monterey, California, told the parliamentary committee that Wagner was "instrumental" in realizing Russian President Vladimir Putin's ambitions to gain access to natural resources across Africa. "Whether gold, oil or diamonds, the Russian Federation has acquired fungible assets that keep the war machine churning in Ukraine," he said.
The U.K. and its allies should expose the work of Wagner to dissuade countries from contracting with it — the first step of which would be an official terrorist group designation, the British report said.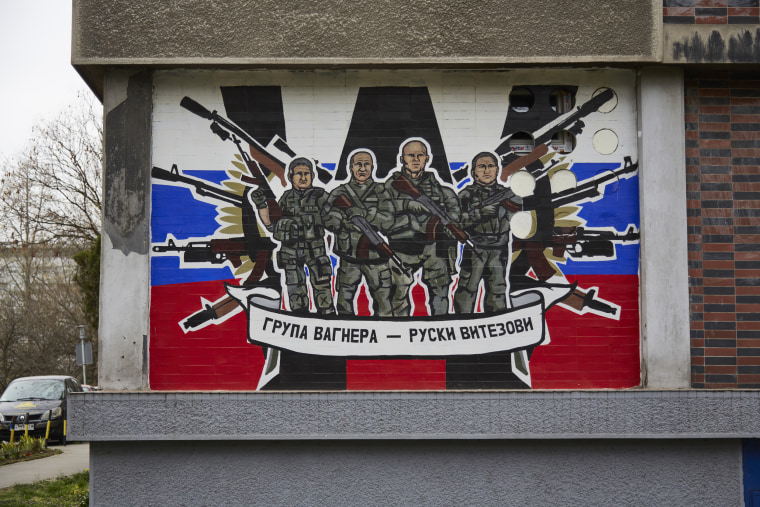 However, some warn of unintended consequences. "There are a lot of reasons to do it. It's popular because it costs a lot less than peacekeeping forces or a foreign invasion," said Brian J. Phillips, an expert in terrorist organizations at the University of Essex in the U.K.
"But this group is operating in some really poor countries, such as the CAR, so for a charity like Oxfam, it could complicate things, because they don't want to be accused of breaking the law by working with them."