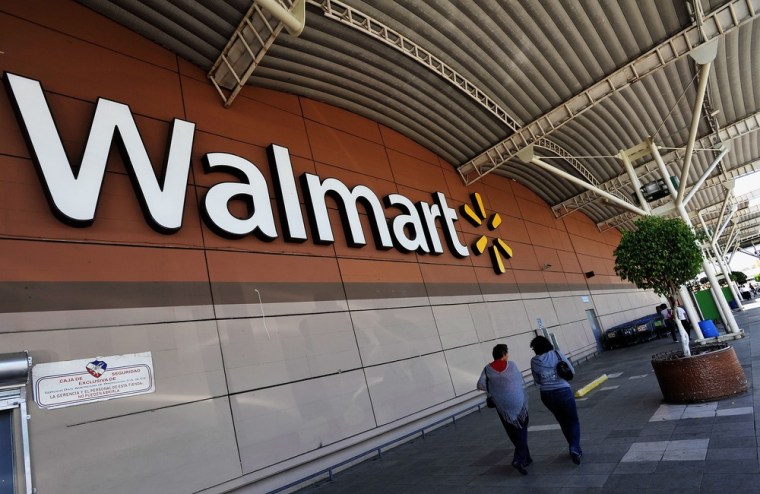 Wal-Mart said Tuesday it has created a new global position to oversee compliance with the U.S. anti-bribery law as it struggles to deal with a corruption scandal that has erased more than $10 billion from its market value.
The creation of a new Global FCPA Compliance Officer post is one of the steps the company has taken in the past year to manage issues of bribery when they arise, company spokesman David Tovar said in a statement.
The establishment of the new role comes after a New York Times article published over the weekend said executives deliberately obstructed an internal probe into bribery at Wal-Mart de Mexico, the company's largest international division.
If the Times report is true, it means the company is at risk of being charged under the 1977 Foreign Corrupt Practices Act (FCPA), which prohibits the bribing of foreign officials to get business abroad.
"This position will have responsibility for compliance with the FCPA in every market around the world and will oversee five FCPA compliance directors based in the international markets," Tovar said in a statement.
Tovar did not say when the post was created, if it had been filled or who was named to fill it. The company has also set up a dedicated FCPA compliance director in Mexico who reports to the global compliance director, the statement said.
"All of this is in addition to the worldwide review of our anti-corruption program that we initiated in March of 2011," Wal-Mart said. "We are taking a deep look at our policies and procedures in every country in which we operate. This includes developing and implementing recommendations for FCPA training, anti-corruption safeguards, and internal controls."
The Times allegations, if proven true, could badly hamper the company and its management for years. They could lead to a time-consuming global probe, substantial financial penalties imposed by U.S. authorities and the departure of some executives, experts said.
Wal-Mart shares were down over 2 percent Tuesday, adding to the 4.7 percent decline on Monday and erasing the stock's gains for the year.
Related: