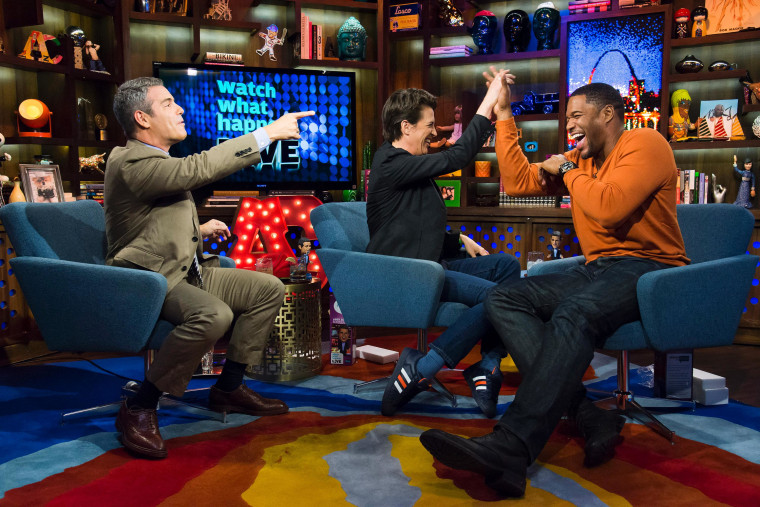 Wednesday night Rachel was on Bravo's Watch What Happens Live, with Michael Strahan, hosted by Andy Cohen.
Rather than try to embed all the videos, here are their direct links. Even if you did watch it live, they also recorded three extra clips after the show for the web only.
Rachel Maddow shares her thoughts on the government shutdown.
Marry, Shag, Kill with Rachel Maddow
Michael Strahan talks gay athletes in major league sports.
Rachel Maddow and Michael Strahan guess whether the photo is of a porn star or a politician.
After Show Part I: Michael Strahan reveals whether he'd close the gap between his teeth and Rachel Maddow talks tattoos.
After Show Part II: Michael Strahan talks Regis and Rachel Maddow admits that Michele Bachmann scares her.
After Show Part III: Michael Strahan debuts his 'Housewives' tagline and Rachel Maddow talks Megyn Kelly.
Guest dressed - Rachel Maddow - Episode 64, 10/9/2013