Contaminated water that was once stored next to defunct nuclear reactors at Japan's crippled Fukushima Nuclear Power plant was discharged into the sea for the first time on Monday, its owner said.
At 10 a.m. local time (1 a.m. ET) the Tokyo Electric Power Company (TEPCO) said it had started discharging 850 tons of treated water, after securing the agreement from government agencies and local fisherman.
A recently-installed water purification system that removes radioactive materials like cesium and strontium had allowed them to remove the water safely, they said.
"Once this sub drain system is fully operational, the level of contaminated water is expected to be reduced to 150 tons per day," company spokesman Satoshi Togawa told NBC News.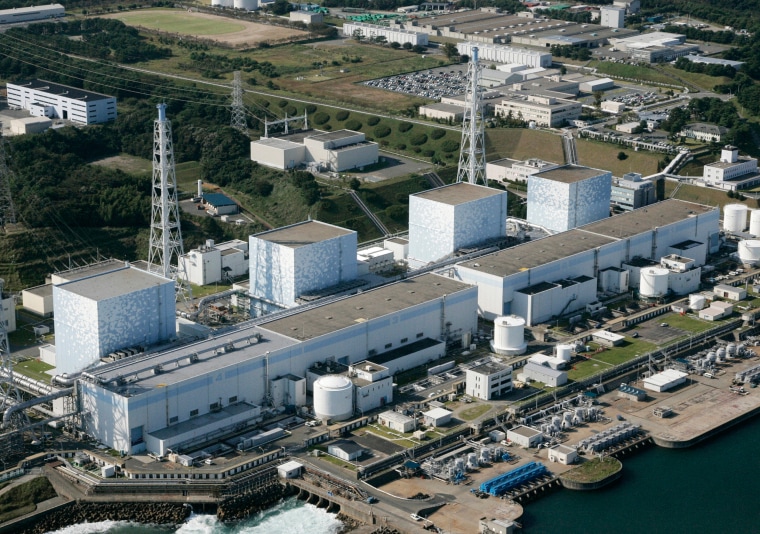 As for the remaining contaminated water, "we're currently replacing the tanks with larger ones and as this system gets off the ground we'll have less contaminated water, so we're not going to be immediately pressed for more storage space," he added.
The water had been extracted from 41 sub drain pits that surround four defunct nuclear reactors that were destroyed when a devastating earthquake and tsunami hit the country in March 2011.
The disaster killed around 16,000 people, forced some 300,000 to evacuate their homes and left a huge area of land unusable for decades.
It also prompted a debate about the safety of nuclear emergency in the resource-scarce country and the slow and painstaking clean-up process has been plagued with a spate of leaks that have allowed contaminated water to reach the ocean.
TEPCO said 300 tons of natural underground water flow into the nuclear facility every day contributing to an increase in the level of contaminated liquid on the site each day.
However, the newly-installed water purification system, "will clean the water to a safer level than any international or Japanese safety standard," TEPCO said in an online statement.