Back when Poland was part of the Soviet bloc, the Communist Party would bus people into Warsaw from the provinces to ensure there was a compliant crowd to welcome high-level visitors from Moscow.
Now with President Donald Trump heading to Poland this week for a day-long state visit, the country's right-wing government is tapping the old playbook.
"Every deputy from PiS [the Law and Justice Party] is allowed to invite 50 people to Trump's Thursday appearance in Warsaw and the party will pay for the bus," Joachim Brudzinski, vice-marshal of the Polish parliament, said in a message to party members.
Michal Kobosko of the Atlantic Council, a longtime observer of Polish politics, said the ruling Law and Justice party is pulling out all the stops to make sure the Trump visit is a success — though this particular tactic is not without irony, given party leader Jaroslaw Kaczynski was an anti-communist dissident.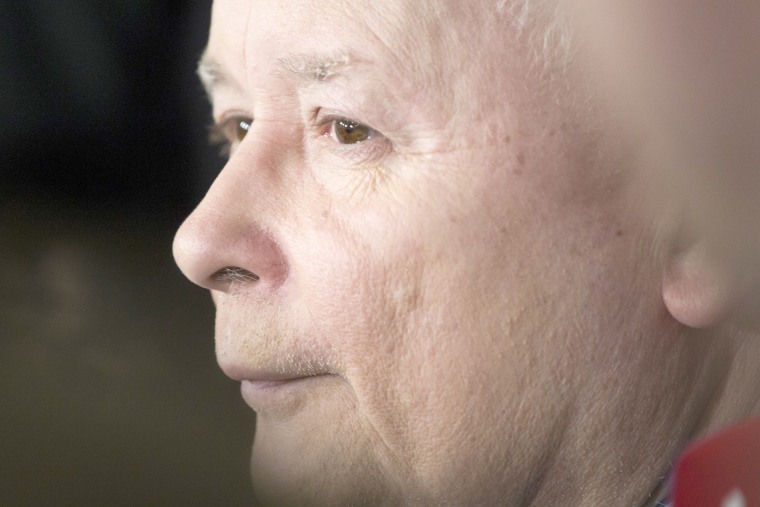 In the 1950s and 1960s, the Communists wanted big public shows of support and sometimes rewarded participants with bottles of vodka. But PiS won't need to bribe anyone with liquor to come see Trump — or line the streets of Warsaw with Potemkin Poles.
A mutually beneficial visit
Trump may have historically low approval ratings at home, but he's an American president. And as the well-known foreign policy expert Michael Mandelbaum famously remarked, "Poland is the most pro-American country in the world — including the United States."
That quip, which Mandelbaum first made back in the 1980s, when Poland was struggling to shake off its Soviet shackles, goes some way toward explaining why Trump is Warsaw bound.
But it's the fresh threat from Moscow that concerns the Poles now — and that's why they're rolling out the red carpet for Trump.
"The threat that Russia poses cannot be overstated," Piotr Wilczek, Poland's ambassador to the U.S., said in Washington. "Now is the time for ally solidarity. And President Trump's decision to visit Poland so early in his presidency underscores the importance of our region to the U.S. administration."
It also provides Warsaw with some reassurance.
Poles were alarmed when Trump was slow to affirm Article 5 of the NATO charter, which stipulates that other NATO member nations must come to the aid of a member country if it is attacked. They were also rattled by reports of Trump cozying up to Russian strongman Vladimir Putin — and are very much aware of the ongoing investigations into Moscow's alleged meddling in the presidential election.
But Trump also needs a win on the international stage.
In May, on his first trip to Europe as president, Trump was met by thousands of protesters when he arrived in Brussels, Belgium, for the NATO summit. And Trump did himself no favors when he appeared to elbow aside the prime minister of Montenegro to get to the front of the pack for a group photo.
In Poland, however, Trump is not likely to see much in the way of protesters, and he can count on a warmer welcome. Polish President Andrzej Duda even moved the location of the Three Seas Summit that Trump will be attending from the city of Wroclaw to Warsaw to give him a bigger and more secure venue.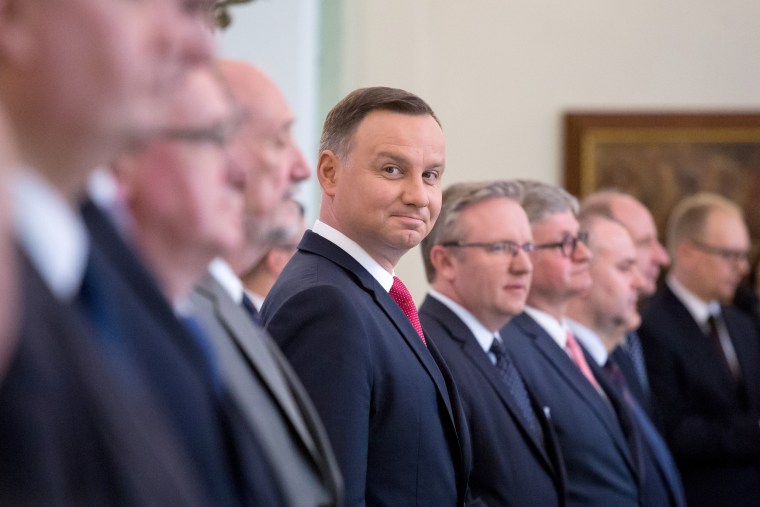 Trump might even hear some cheers from average Poles.
"Poles in Poland look at Trump more with respect than disdain," said Aleksandra Slabisz, a senior editor at Nowy Dziennik, a New York City-based Polish newspaper. "Their perception of the U.S. president is more neutral than is the case with people living in the U.S., where he is either loathed and laughed at or cherished."
But it's not likely that many of those cheering Poles will be from Warsaw, said Charles Kupchan, a senior fellow at the Council on Foreign Relations. He said the electoral landscape in Poland is similar to that of the U.S.
"The urban centers are more center-left, more liberal," he said. "The rural areas that support the Polish government are more conservative. So the government wants to make sure more of those conservative voters are present when Trump arrives."
'Their kind of guy': What Polish politics and Trump have in common
The seeds for Trump's visit were planted last year when former New York City Mayor Rudy Giuliani, an informal adviser to the White House and a Trump campaign surrogate, was in Warsaw after the election and met with Kaczynski, who is the most powerful politician in Poland, Kobosko said.
It was around that time President Barack Obama dispatched a contingent of U.S. troops to buttress security in Poland. Those soldiers, who are now based in the town of Zagan, were greeted warmly by the Poles.
But Kaczynski and Duda, the Polish president, were still not sure what to make of Trump's mixed messages about Moscow, Kobosko said.
Kaczynski, in particular, is deeply suspicious of the Russians. He is the twin brother of the former Polish president Lech Kaczynski, who died in a plane crash in Russia that investigators concluded was the result of pilot error — but which many Law and Justice supporters still contend was a Russian hit.
"They are obviously aware of Trump's initial positive reaction to Putin, his refusal to be more critical of him," Kobosko said of Duda and Kaczynski. "That makes Trump's presence in Poland all the more important."
"Poland is in a rough neighborhood," added David Phillips, director of the Program on Peace-Building and Rights at Columbia University's Institute for the Study of Human Rights. "They live in the shadow of Russia's menace."
Besides, the professor said, "Trump is their kind of guy. Trump and the current Polish leadership share an ultra-nationalist world view."
Poland, along with Hungary, has defied the European Union with its refusal to take in Syrian refugees. The Duda-led government has also been criticized by the EU for moves to limit press freedom and accused of undermining the Constitutional Tribune, which is the nation's highest court.
Meanwhile, Kaczynski's inflammatory statements about Muslim migrants and refugees have drawn comparisons to Trump, who will head to the G20 summit in Hamburg, Germany, after his visit in Warsaw.
Law and Justice party supporters bristle at the EU criticism and say they are trying to improve the lot of Poles who were left behind as the country became an economic success story. And with the blessing of the country's powerful Roman Catholic Church, they say the ruling party has been trying to "restore traditional Polish values."
One such move backfired spectacularly last October when legions of women across Poland took to the streets to protest the government's attempt to ban all abortions, even in cases of rape, incest and when the woman's life is at risk.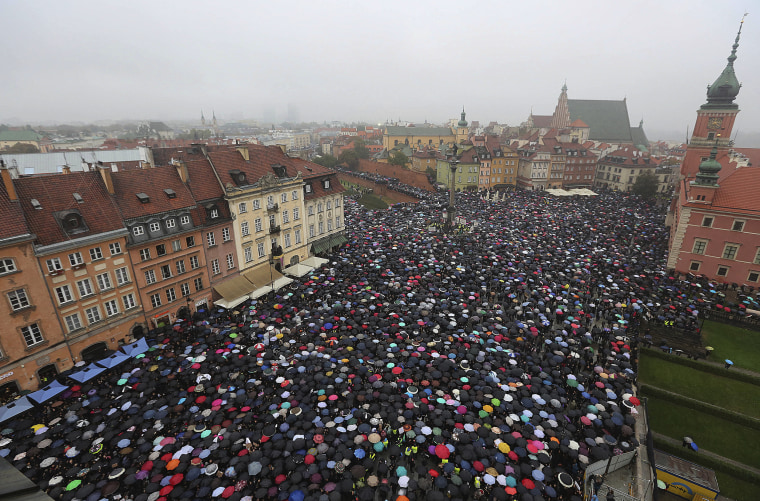 "This is one of those Polish paradoxes," said Kobosko. "Over 90 percent of Poles are Catholic, but Poles are not just conservatives who go along with whatever the Church says or what their government or any ruler says. For Poles, the most important thing is freedom."
And that has been the case for much of Poland's often tragic history. Once a powerful, multicultural haven for Jews and other persecuted peoples, Poland was conquered and then invaded again to touch off World War II with only two decades of independence in between. Six million Poles were killed, half of them Jewish. And then came a half-century of Soviet domination.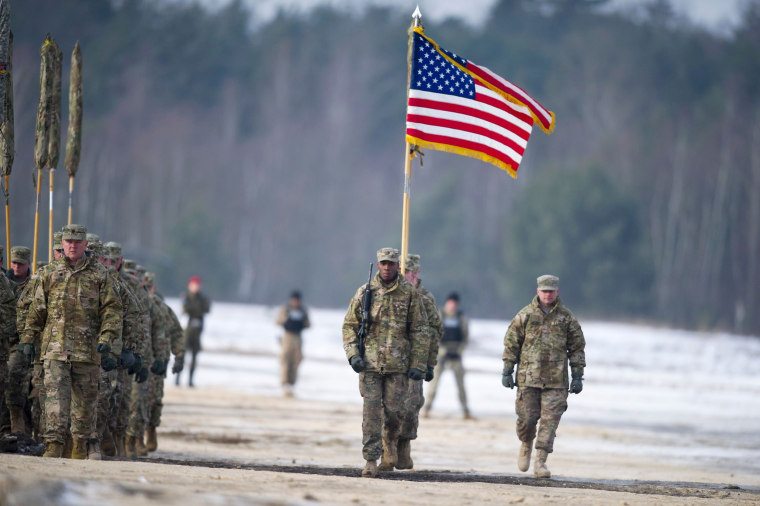 Trump is expected to touch on some of Poland's painful history when he gives a speech at the memorial to the 1944 Warsaw Uprising (not to be confused with the far smaller Warsaw Ghetto Uprising) during which some 200,000 Poles were killed during a two-month battle to liberate the city from the Germans.
How do Polish-Americans view Trump?
Just as Obama did when he visited Warsaw last year for a NATO summit, Trump is also likely to riff on the contributions Polish immigrants have made to the U.S, starting in 1609 when a handful of Polish craftsmen were among the English settlers in the doomed Jamestown, Virginia, colony.
There are now an estimated 9.5 million Polish-Americans. And while they constitute a little over 3 percent of the total population, they made up 10 percent of the electorate in 2012, according to the Piast Institute, a Michigan-based organization that tracks Polish-American voting.
They are mostly Democrats, but they are often conservative Democrats who have crossed party lines to back Republican presidential candidates. And they are concentrated in the must-win states like Michigan, Ohio, Wisconsin and Pennsylvania that went for Trump in the 2016 presidential election.
"They voted for Trump for some of the same reasons they voted for Obama, because he was an outsider and because he promised more security for Poland," Piast Institute director Thaddeus Radzilowski told NBC News. "Also, the Trump campaign courted Polish-American voters and Hillary Clinton's campaign basically didn't."
And what do Polish-Americans make of Trump's trip to Poland?
"I think the fact that Trump is going to Warsaw is going to reassure a lot of them that he's not Putin's puppet," Radzilowski said. "Still, he's a pretty flawed messenger as far as most Polish-Americans are concerned. To many Poles he's like the loudmouth at the end of the bar."