MAINZ, Germany -- Sorry, Santa. Dressed as Father Christmas, the distinctive and white-bearded Peter Georgi, 72, has brought smiles to the faces of children at Berlin's high-end KaDeWe department store for 13 years and was a familiar sight around the city. But four weeks before Christmas and 10 days before the start of Germany's festive Advent season, the store told the freelance Saint Nicholas he was being replaced.
"I almost dropped to the floor when I got the call," he told NBC News on Monday. "You know, I do not play Santa Claus, I am Santa Claus -- 1,000 percent. That is my life!"
The store said in a statement that at "over 70, even a Santa Claus is allowed to go into well-deserved retirement ... because with over 100,000 visitors per day you have to be in good shape, in order to cope with the Christmas rush." The statement did not elaborate on why Georgi's services were no longer required.
At his apartment in Berlin, the walls are covered with photos of Georgi in his Santa costume with German celebrities. Some of those pictures have invited him to their homes, Georgi said. Georgi already appears at other locations as Santa Claus and is often recognized by children in the street, even in the summer. "I usually tell them that I am looking for gifts and have invited so many already to come visit me at the department store," he said. "They will all be disappointed now to see that another Santa has taken my seat!" An online petition calling for his reinstatement had already attracted 640 signatures late Monday.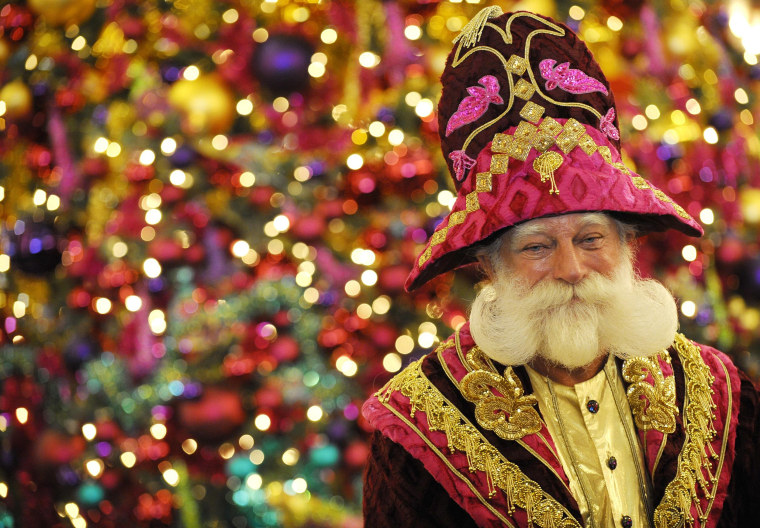 IN-DEPTH
SOCIAL
— Andy Eckardt