If you're looking to lord over an entire British village, the chance could be yours — to the tune of $28.5 million.
The entire village of West Heslerton in northern England has been placed on the market. There's a 21-bedroom main house situated on 2,116 acres of rolling fields — along with 43 rented houses, a pub, gas station and sports field.
"There has been lots of interest and its only been on a day," says Tom Watson, director of Cundalls estate agency told NBC News. "We have had inquiries from all over the world asking for details and information."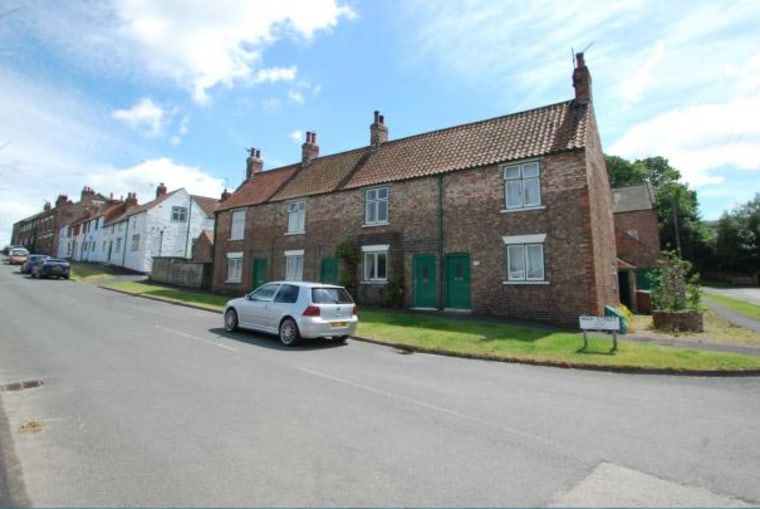 West Heslerton used to be owned by a woman named Eve Dawnay, who inherited the village from her father in the 1960s.
"She was a little eccentric, very nice and benevolent lady who did a lot for the community and the tenants," Watson said.
Dawnay died in 2010 and the estate is now being sold off by her beneficiaries — though its current tenants need not worry about getting booted from their homes by any new buyer since the sale of the estate is contingent upon honoring current leases.
But what does one do with an entire village?
"It will probably go into one or two camps: an individual who wants to play lord of the manor or an investment company who will look at the return on investment and development opportunities," according to Watson.
Henry Pryor, a British buying agent and property commentator told NBC's U.K. partner ITV News that he expects North American interest in the property.
"It's not quite the Downton Abbey of the north but something quite close should ensure strong interest from North America," said Pryor. "The combination of a strong Dollar and an enthusiasm to for all things British may well result in a premium price."