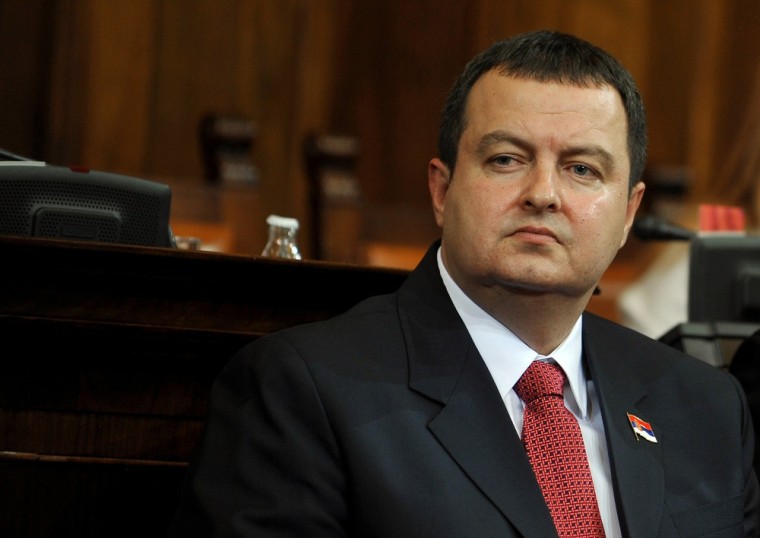 BELGRADE, Serbia -- Slobodan Milosevic's former spokesman became Serbia's new prime minister on Friday, promising to promote reconciliation in the Balkans after his nomination triggered fears of resurgent nationalism in the volatile region.
The election marks the first time Milosevic's former party and their allies will dominate the government since they ruled Serbia for a decade in the 1990s — an era marked with wars, international sanctions and economic downturn.
The West is watching Ivica Dacic nervously as the 46-year-old takes the reins of a country bidding to join the European Union little more than a decade since it was bombed by NATO.
'There has been enough blood'
Dacic was Milosevic's wartime spokesman, nick-named "Little Sloba" for his admiration of the former party chief. Dacic's nomination to the post of the prime minister triggered fears of resurgent nationalism in the Balkan country.
In the speech to the parliament on Thursday, Dacic tried to dispel those concerns, promising to advance Serbia's EU bid, press on with reform and promote reconciliation in the region.
He told lawmakers that "there has been enough blood in the Balkans."
"Let us turn to the future and not deal with the past," he said.
Milosevic was ousted from power in 2000 following a popular revolt. He was widely blamed for instigating the bloody Balkan wars that followed the breakup of the former Yugoslavia. The wars claimed more than 100,000 lives and left millions homeless.
"Dacic is one of the most intelligent and cunning politicians in Serbia," said Nenad Sebek, executive director of the Center for Reconciliation and Democracy in Southeast Europe think-tank.
"Without ever saying sorry for what his party did during the 1990s under Milosevic, Dacic single-handedly returned the Socialists to the political mainstream in Serbia," Sebek told Reuters.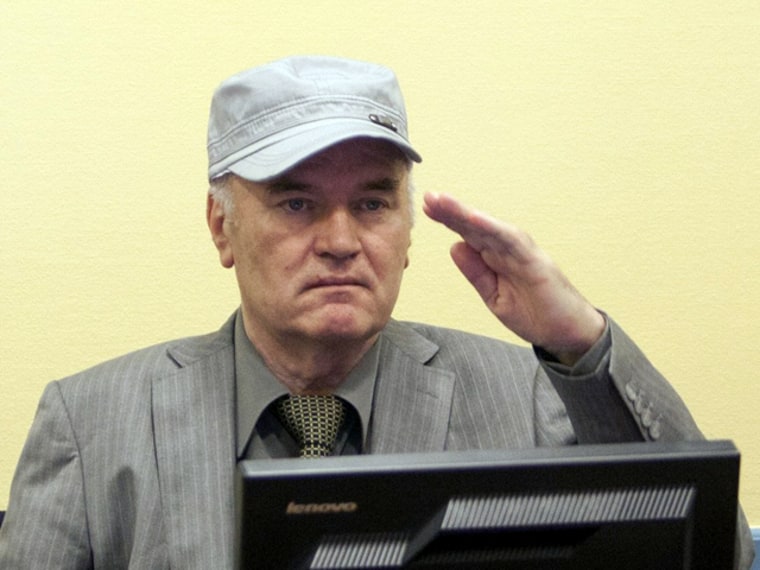 The Dacic's Cabinet was approved with 142 votes for and 72 against in a 250-member assembly, ending nearly three months of political uncertainty that followed an inconclusive election on May 6.
Dacic's coalition government includes ministers from his own Socialist Party, from a nationalist Progressive Party of President Tomislav Nikolic as well as several smaller groups.
A red chair for every victim: Siege of Sarajevo marked
Milosevic died in 2006 in custody of the U.N. war crimes tribunal in The Hague, Netherlands, while on a genocide trial.  
Among the challenges facing the new government are widespread joblessness and a cash-strapped budget amid deepening economic crisis. The average monthly salary in Serbia is around €350 ($429), while poverty is widespread.
Working his way back to power
After Milosevic was ousted in 2000, Dacic assembled a team of young moderates to help overhaul the party, while retaining some of the old faces to appease the elderly ex-communist electorate.
More Europe coverage from NBCNews.com
In 2006 he became party president, and two years later took the Socialists back to power as junior partner to the Democrats, the main party that had helped topple Milosevic. The ultimate pragmatist, he threw his support behind the country's EU ambitions.
"He has an almost computer-like precision when deciding when to forget or remember something," the Serbian daily Blic said.
Within the coalition, Dacic's party controlled state-run energy and gas monopoly Srbijagas and secured funds and close ties with Russia through a partnership with oil and gas giant Gazprom. Western diplomats admit his apparent affinity with Moscow makes them nervous.
Srebrenica: The story that will never end
When voters turned against the Democrats and their leader, two-time President Boris Tadic, in elections in May, Dacic saw his chance.
After weeks of negotiating to revive their alliance, Dacic said he was abandoning the Democrats in favor of the nationalist Serbian Progressive Party, whose leader Nikolic had just defeated Tadic in a presidential election.
Nikolic offered Dacic the post of prime minister. He took it, telling a reception last week:
"In this chamber there are many who toppled us in 2000, and I thank them, for if they hadn't toppled us we wouldn't have changed, realized our mistakes and we wouldn't be standing here today."
Complete international coverage from NBCNews.com
Now he must prove he has changed, according to analysts.
"He is extremely smart and likely to be very cooperative when negotiating with the international community," said Sebek of the Center for Reconciliation and Democracy, "but he's still an eyesore for anyone who doesn't have the memory of a goldfish."
The Associated Press and Reuters contributed to this report.
More world stories from NBC News: