Two earthquakes struck Ecuador's coast on Wednesday, killing at least one person and causing minor damage in an an area still recovering from a devastating quake last month.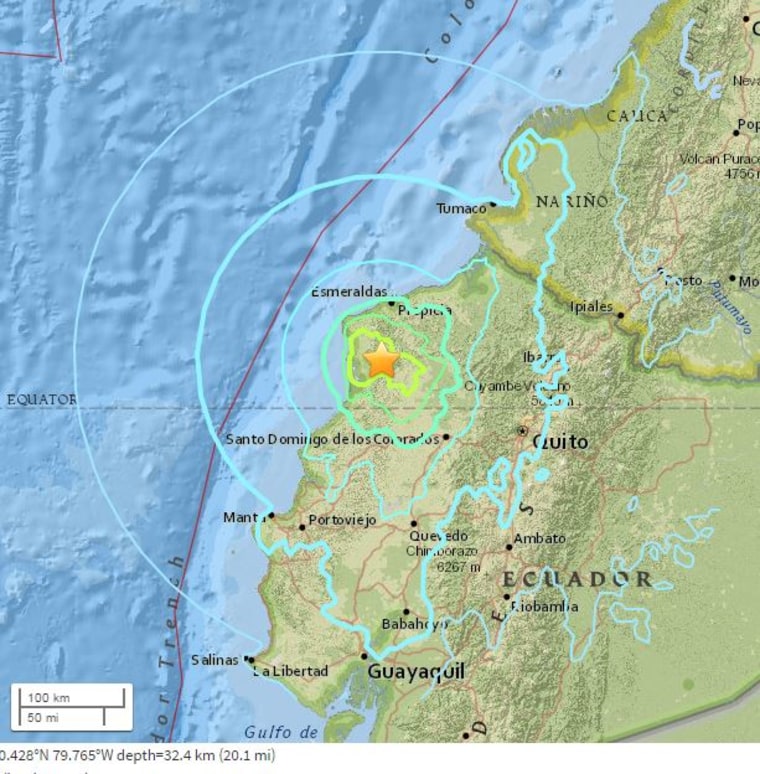 Wednesday's first quake, with a magnitude of 6.7, hit at 3 a.m. local time (4 a.m. ET). The second followed in the afternoon at 6.8, according to the United States Geological Survey.
The epicenters of the two quakes were only a few miles apart, just south of Esmeraldas, according to the USGS.
The single reported casualty was man killed in Tosagua, the Ministry of Security said in a tweet.
Ecuadorian President Rafael Correa reported some power outages near the epicenters.
Wednesday's quakes affected the same area hit by a 7.8-magnitude earthquake last month, Ecuador's worst disaster in nearly seven decades.
That temblor killed more than 660 people, including one American, and injured about 16,600. Further tremors were expected for several weeks after that quake, which destroyed 7,000 buildings and left more than 25,000 people living in shelters.
The quakes send people running from their homes, which Correa said led to several people suffering minor injuries, The Associated Press reported.
"These sort of aftershocks are normal but that doesn't mean they're not scary and can cause damage," Correa said in a televised address, adding that aftershocks of this magnitude were normal for up to two months after a major quake.