Don't call it a comeback. At least not anymore.
Chris Christie proudly touted the "New Jersey Comeback" in both his 2011 and 2012 State of the State addresses. 
But the hard-charging Republican governor said those three words won't be in his hotly anticipated keynote speech at tonight's Republican National Convention.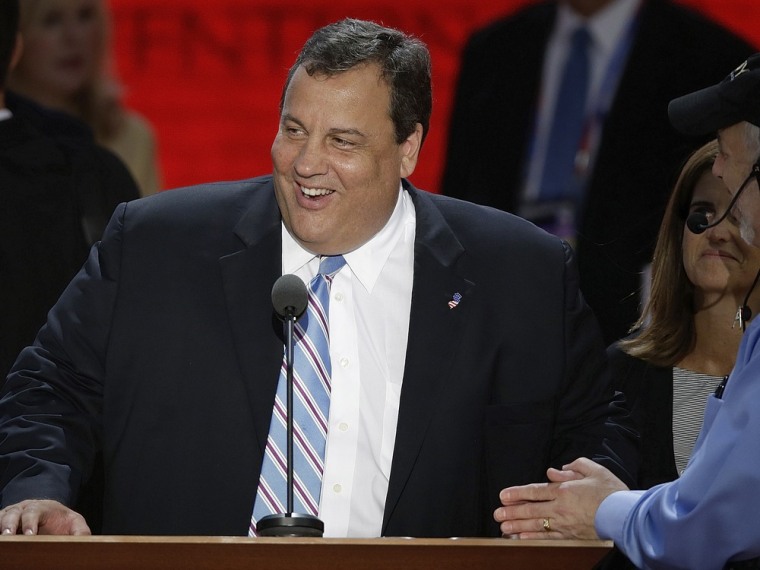 "Let's make one thing really clear," Christie said Wednesday, per the New Jersey Star Ledger. "There are three words that are not in my speech Tuesday night: 'The Jersey Comeback.' So for all those Democrats real worried or got real excited that maybe I'd have to take it out or maybe I put it in, those three words aren't in the speech."
There's a reason for that. When Christie took office in Jan. 2010 unemployment was 9.7 percent. It dropped to 9.0 percent earlier this year, but has since ballooned to 9.8 percent – the highest it's been in 35 years.
It declined to 9.4 percent when Christie gave his 2011 State of the State Address.
"New Jersey's comeback has begun," Christie declared. He added later: "The unemployment rate has begun to drop— and today is below, not above, the national average."
By his 2012 address, New Jersey's unemployment rate fell even further to 9.0 percent -- and Christie was going to capitalize. He mentioned "New Jersey Comeback" eight times during the speech.
"Today, I am proud to report that the New Jersey Comeback has begun," Christie said. "How do we know it has begun? Just look around you. In the last two years, we have come together to address the mess that was our budget. The decline, deficits, and departures that plagued our State just two years ago have been reversed. The budget is balanced. Our unemployment rate is no longer going up, it is coming down. Job growth has been restored – in the private sector, where we want it. New Jersey is back. … People are recognizing the New Jersey Comeback all around the world." 
But in the months since that speech, the state's unemployment rate has since climbed to 9.8 percent.
The stimulus, which allocated $17.5 billion to New Jersey, helped keep teachers, firefighters, and police officers employed. But, since Jan. 2010, the state has lost 26,000 government jobs, a 4 percent decline. On the other hand, private-sector jobs have gained 73,000 jobs, a 2% gain. 
Christie is sure to fire up the crowd with what the Mitt Romney campaign is billing as trademark Christie -- "brash" and "bold."
He is still popular back home. A Quinnipiac poll in July found his approval rating at 54 percent. But his statewide economic record could also highlight for a wider national audience the potential downside of severe budget cuts when it comes to short-term job creation.