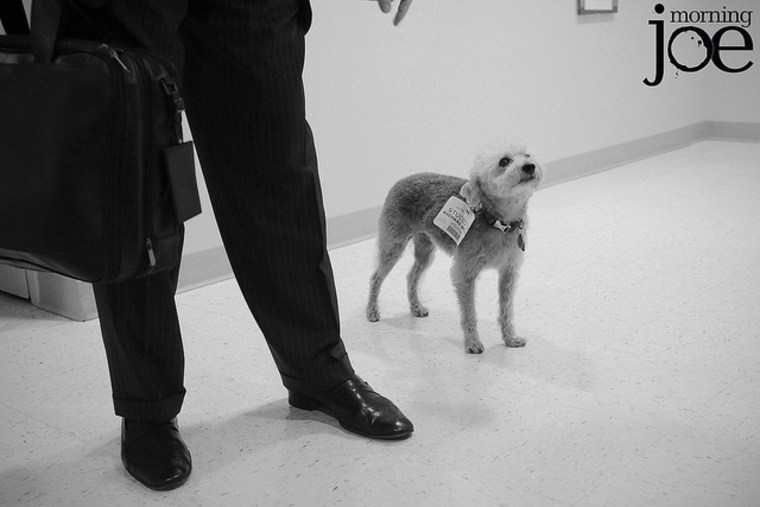 Actor and author Richard Belzer and his dog Bebe have dropped by the show a few times over the years.
Sometimes things work out, and sometimes Bebe gets a little nervous and...well...does this.
Today was incident free (a good thing), and I walked around with Bebe and Belzer as they were getting ready for their closeup.
Here are some behind-the-scenes shots of the two spending some quality time before their interview: