If the North Koreans make good on their threat to test a hydrogen bomb over the Pacific, they will be unleashing a blast from a not so distant past — and the fallout, both literal and political, poses real dangers for the world today.
Widespread casualties and lasting environmental damage are in the realm of possibility, experts say, if the ongoing war of words between President Donald Trump and North Korean strongman Kim Jong Un results in the first such explosion in 37 years.
"If there are casualties, it's a world-changing event," Vipin Narang, a nuclear strategy expert at the Massachusetts Institute of Technology, told NBC News. "I do worry this would be the quickest pathway to conflict. If a commercial airliner came down or a ship was destroyed, we'd be off to the races."
North Korea and a number of other nations have done underground tests of nuclear weapons, but the last country to do an atmospheric test of a hydrogen bomb was China in 1980. In an atmospheric test, the bomb is detonated at a high enough altitude so that it doesn't affect the people below.
And if the North Koean's bomb fails to go off in the skies as planned, there could be grave consequences below.
Related: Kim Jong Un Calls President Trump 'Dotard' and 'Frightened Dog'
"A lot of things can go wrong in flight," said Narang, author of the book "Nuclear Strategy in the Modern Era."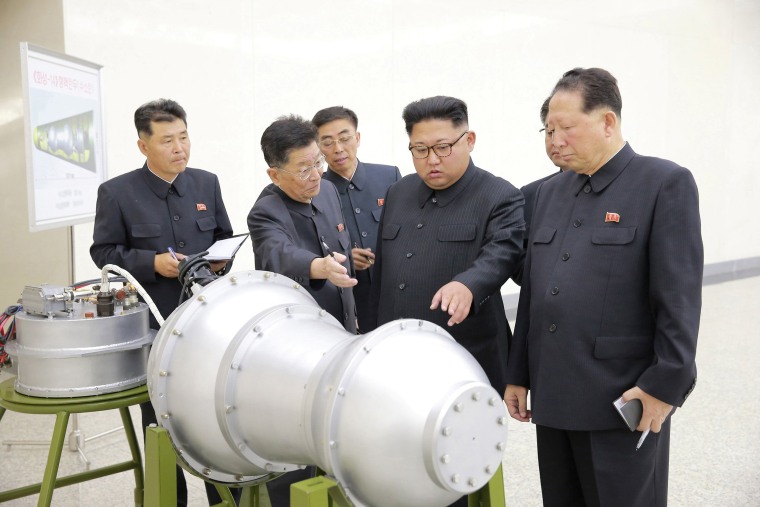 "If the warhead doesn't detonate precisely where you want it to, or if you have a lower altitude, you can have a lot of fallout. The worry is if the missile goes awry and the warhead hits land, any dirt that was thrown up with the fallout would be radioactive."
The result? "You'd have radioactive poisoning symptoms, loss of vegetation and animal life, and of course long-term health risks for people," Narang said.
The U.S. conducted some 70 nuclear tests in the Marshall Islands until 1958, including the 1954 detonation of a hydrogen bomb in the Bikini Atoll that was a thousand times more powerful that the atomic bomb that levelled Hiroshima during World War II.
To this day, the island is uninhabitable.
Lisa Collins, a fellow with the Korea Chair at the Center for Strategic and International Studies (CSIS), said the North Koreans are long on bluster and short on the missile technology needed to back up their latest threats against America.
"They're trying to show to the United States that they're a strong state and demonstrate that they have deterrence capabilities," Collins said.
Ian Williams, who also is a CSIS fellow, disagreed.
"I don't think it's that unfeasible," he said. "China did this in the 1960s. That came around the time when people were doubting China's ability to successfully miniaturize nuclear weapons and put them on missiles."
China at the time was arguably viewed the way North Korea is now — as a "poor, backwoods country."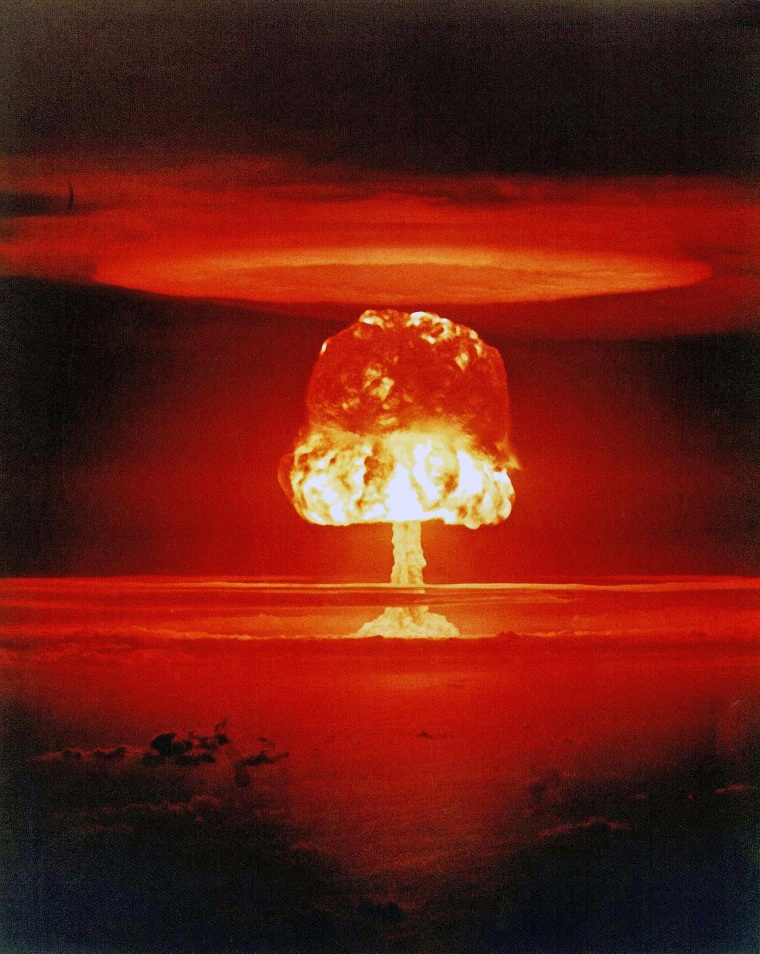 "But they did it," Williams said.
Why has no nation carried out a test since China last did so in 1980?
"There are three factors," said Melissa Hanham, a senior research associate at the Middlebury Institute of International Studies at Monterey, California. "The first is diplomatic. The world has been pushing to end nuclear weapons testing, and although the Comprehensive Nuclear-Test-Ban Treaty has not been enforced, it monitors all tests. Countries have opted — they have chosen — not to continue testing."
The second reason is technological.
"With the rise of very powerful computers, many countries can actually model the effects of nuclear tests," she said. "They can understand these very complex explosions pretty well using some of the world's most sophisticated computers."
And the third reason?
"Secrecy," she said. "You do an atmospheric test and a lot of information about your weapon is released. Intelligence agencies can basically sniff the air to detect decaying xenon isotopes. Some countries don't want this information to get out."
North Korea's aim, however, may be to let Trump and the rest of the world know just how much firepower they have, Hanham said.
David Phillips, who heads the Program on Peace-Building and Rights at Columbia University, said nobody really knows just how technologically adept the North Koreans are — or what their autocratic leader aims to do. So it would be wise to err on the side of caution and prepare for the worst, he said.
"Safe to assume," Phillips wrote in an email, "that Kim means what he says and can back it up."