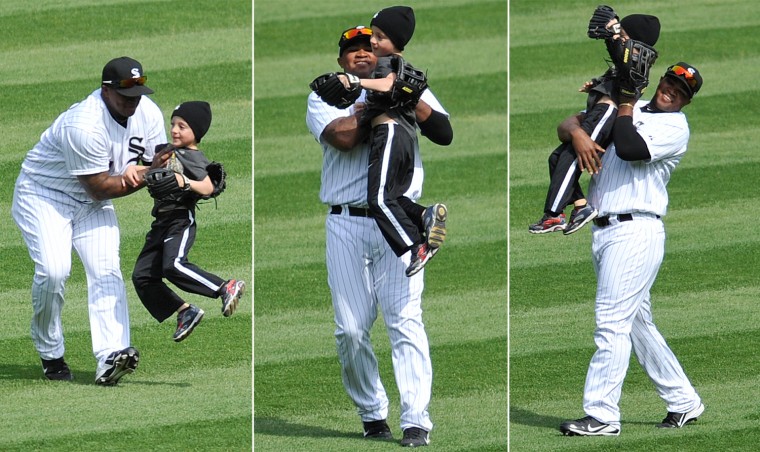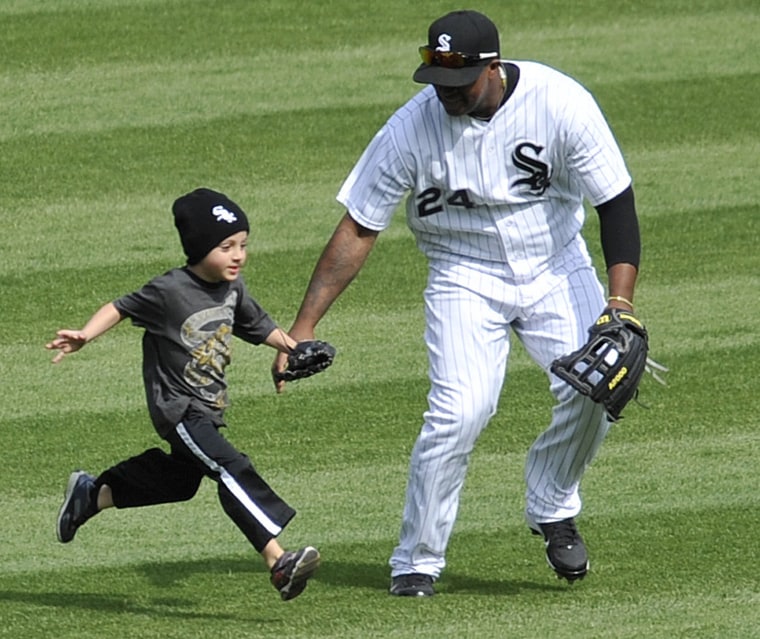 The match-up between the Chicago White Sox and the Baltimore Orioles on April 19 was briefly delayed when a young boy slipped through a barricade and went running across the outfield of U.S. Cellular Field in Chicago.
"My first reaction was to grab him," Dayan Viciedo of the White Sox said through an interpreter. "What I was thinking was hoping a ball doesn't come and hit him."
"I didn't know if the play had stopped or not," he said.
The child and his family were ejected from the game per Major League Baseball rules but no charges were filed, the team said.
--The Associated Press contributed to this blog post