As the Syrian peace accord has crumbled — even threatening to reignite the Cold War — and barrel bombs continue to fall on the rebel-held city of Aleppo, many are fleeing the death and destruction.
But one group of residents has vowed to stay behind and help.
They are the "White Helmets," a volunteer team of first responders who plunge head-first into crumbling buildings to save civilians trapped in the rubble of Syria's brutal civil war.
Named after their iconic protective headgear, the group of about 3,000 rescue workers have reportedly saved more than 60,000 lives since the civil war began.
Related: Syria's 'White Helmets': Angels on the Front Line
In August, their courage garnered international attention when they rescued 5-year-old Omran Daqneesh, the stunned little boy covered in dust and blood whose photo shocked the world.
Photo Gallery: Syria's 'White Helmets': Angels on the Front Line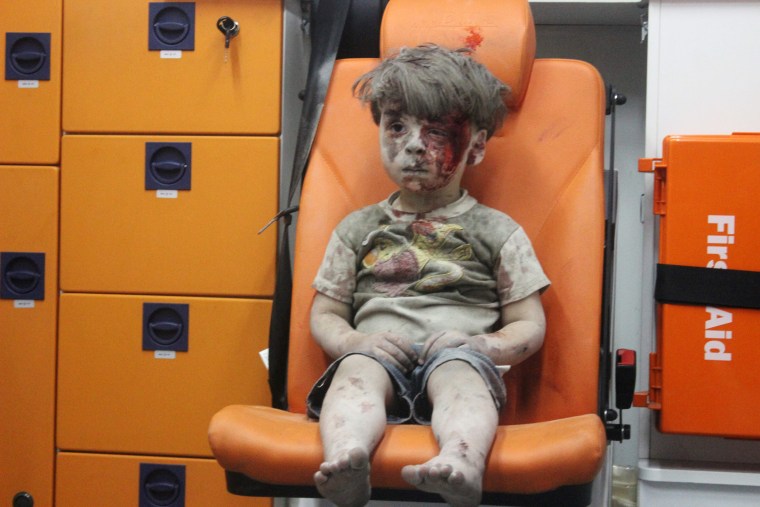 They have since been nominated for the 2016 Nobel Peace Prize.
The heroism of these ordinary citizens — former doctors, shopkeepers, and teachers — is profiled in a 40-minute Netflix documentary.
Related: Netflix's 'White Helmets' Highlights a Syrian Refuse Group on the Front Line
"These are very normal, ordinary people who now do one of the most extraordinary jobs on this planet," said the film's director, Orlando von Einsiedel told NBC News last month.
"They represent the best of what humanity can be," he said. "It has given us faith in humanity and has made us want to be better people."