BONN, Germany — How do you say "sign me up" in German?
The number of Americans studying in Germany has risen sharply, recent figures show, driven in part by the low cost of higher education compared to the United States.
More than 10,000 U.S. students are presently enrolled in the country's higher education programs, according to data from the Institute for International Education. It's an increase of almost 9 percent compared to the previous academic year, and 25 percent more than in 2008-2009.
Natasha Turner, 25, from Rochester, New York, came to Germany on an exchange program three years ago but decided to stay when she realized how "cheap it was to study here."
She is now working on her master's degree in American Studies at the University of Bonn.
"For my undergraduate studies in the United States, I needed a lot of loans," she said. "After my studies in Germany I essentially finish with no loans at all."
Students in Germany pay a fee to cover university administrative costs and to support student unions. This "semester fee" rarely exceeds $250, and in many cases it also covers the cost of books and public transportation.
Minnesotan Sarah Johnson, also a University of Bonn master's student, has a total monthly expenditure of $600 in Germany — or $7,200 per year. That compares to $20-30,000 dollars in tuition fees alone she would have paid back home.
It "makes all the difference" to Johnson, 25, who does not get any financial support or scholarship and has a part-time job as a hotel receptionist. Besides having the advantage of learning a foreign language and a different culture, "the system is very easy to pay for," she said.
However, officials say the attraction is not just about the money.
"Germany and its universities have quite a good reputation in the United States," said Dorothea Rueland, Secretary General of the German Academic Exchange Service. "And we have a huge increase in courses taught in English and this obviously makes it easier for American students to channel into the German system."
More than 1,100 all-English-language classes across numerous fields have been established in recent years.
Berlin, with its three universities, is among the most popular destinations with more than 1,000 American students, followed by universities in the southern German state of Baden-Wuerttemberg, which have enjoyed official tie-ups with U.S. colleges for many years.
In the U.S., fees for tuition at public and private higher education facilities have risen significantly in recent decades.
The cost of Germany's essentially free public university education is met by the federal states and the central government. In 2015, state expenditure on higher education accounted for almost one percent of Germany's gross domestic product.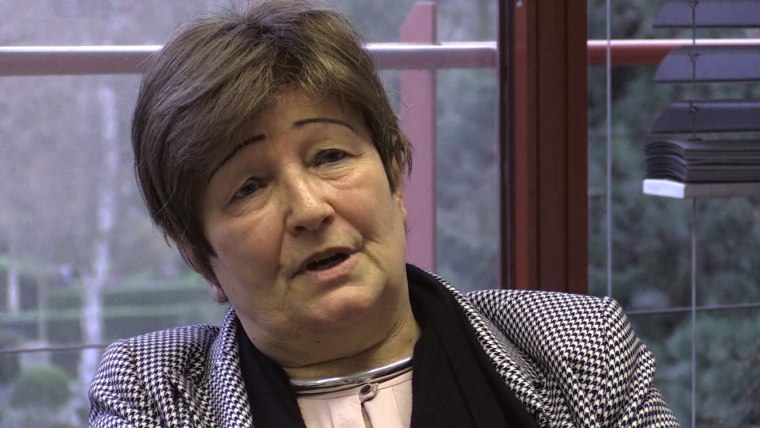 A two-year master's program costs the government about $18,000 per student, while an enrollment for a bachelor's degree adds up to more than $30,000. A full degree program for medical students poses the highest burden for the German taxpayer, with total costs of more than $220,000 per student.
However, it still is "a win-win situation for Germany," Rueland said, because nearly 50 percent of all visitors from abroad remain in the country after their degree, paying taxes and providing the labor market with skilled workers.
That includes many American students, who view Germany as an attractive workplace.
"The longer I have been here, the more difficult it is to think of leaving," Johnson said.