Some Russians may like Donald Trump's preference for gilded décor and colorful comments, but they still find the Republican presidential candidate a bit too unpredictable, according to natives and experts in the nation's policies.
And while many Russians are only marginally interested in Trump and the current American presidential race, American presidential candidates' attitudes toward the "Motherland" do garner attention, Russian policy experts say. Here are more of their takeaways.
Russians view the 2016 election and America through an 80s time warp lens — thanks to government propaganda.
Much of what the Russian people pay attention to in any international event is how Russia will be impacted, policy experts say. However, since much of the Russian media is state-owned, the views of the Russian government often shape what they see on television and read online and in print.
And much of that doesn't exactly portray America in a flattering light.
"Russians perceive the U.S. as an 'evil empire'" and feel that the American establishment class is anti-Russian without much regard to varying political figures and policy stances, said Vladimir Gelman, a professor of political science at the European University at St. Petersburg. "In this regard, portraying U.S. elections by the Russian media in 2016 is not much different than, say, in 1980."
Dmitry Grachyov, a bartender in Russia, told NBC News earlier this year that he feels a Trump presidency will be good for U.S.-Russia relations...he's just not sure where he learned this information.
"Trump, as far as I know — I've heard it somewhere, don't know where — Trump is sympathetic to Putin, to Russia, so that'll mean warmer relations, which is obviously a plus for everybody," Grachyov said.
Russians don't want the next U.S. president to hinder their country's influence in Eastern Europe.
Though it may be a stretch to say that Russia is actively trying to seek Soviet-era territorial gains, it certainly doesn't want to see any of its power in the region diminished any further.
"They want from the U.S. maximal security guarantees, including recognition of Russia's unilateral dominance over its 'sphere of influence' in the former Soviet Union area, and also recognition of Russia's great power status," Gelman said.
Anna Vassilieva, a professor at the Middlebury Institute of International Studies at Monterey, said that "Ukraine is a big issue" and a "red line that Putin is not going to compromise." "Russians feel that they have the right to an equivalent of the Monroe doctrine and the right of foreign political noninterference in their domestic politics."
Russians Generally Favor Trump over Clinton
According to an August poll conducted by the All-Russian Center for Public Opinion, 34 percent of respondents felt that relations with the U.S. would improve if Trump were elected, with only 6 percent of those surveyed feeling that way about Hillary Clinton. Fifty-three percent of respondents felt that relations would worsen if Clinton were elected compared to 12 percent under a Trump presidency.
Vyacheslav Grigoryev, an engineer in Moscow, prefers Trump over Clinton because he feels the businessman-turned-politico is more likely to strengthen ties between the two nations.
"Of course, it all may change after the elections. But who knows? Richard Nixon was also a Republican and made fiery speeches, but then he built ties with Russia, even came over to visit the Soviet Union. We'll see," Grigoryev said.
Lydmila Strizhenova, an accountant in Moscow, agrees.
"I like him better than Clinton. He has at least shown interest in working with Russia, in being friends. She's just...argh. She'll be very hardline if she comes to power," Strizhenova said.
There may also be historical implications for why Russians view Trump more favorably compared to Clinton.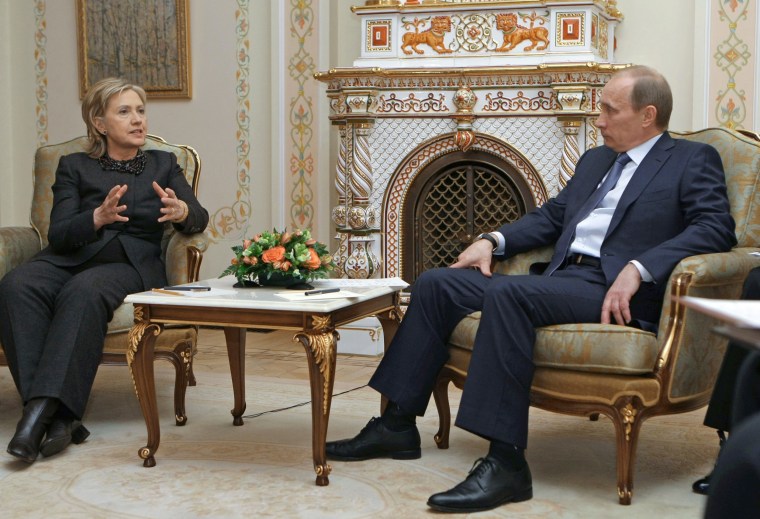 There is "great concern that if Ms. Clinton returns to the White House as the next American president, she would bring back the 'Russian team' associated with her husband's presidency in the 90s," says Vassilieva, adding that the 1990s-political era were a "dark period in Russian psyche which is associated with abuse and humiliation."
Russians Like Trump's Colorful Comments and Love of Luxe
Though some of Trump's more colorful comments have raised eyebrows in the U.S., that hasn't necessarily translated negatively in Russia.
According to Vassilieva, most Russians are not in tune with the "nuances and vicissitudes of [the] American political system," such as political correctness. "Many of Trump's offensive pronouncements…in Russian translation in particular, sound refreshing and fun for the innocent Russian TV watchers," she adds.
Trump's colorful rhetorical style also appeals to some Russians, policy experts said.
"Trump is credited with being much less politically correct, and more frank, while Hillary is considered to be largely defensive, and hypocritical," said Dmitiri Trenin, the director of the Moscow Center at the Carnegie Endowment for International Peace, and a member of the Soviet and Russian armed forces from 1972-1993.
Still, some Russians say they want to see the policies behind Trump's pronouncements.
"Personally I like Donald Trump, but I don't think he's a very good candidate for the United States." said Alexis Platonov, who works at an insurance company in Moscow told NBC News earlier this year. "Well, I don't understand his position, because there are very many words about how bad other people are, how he's able to do stuff, to realize, to implement things, but nobody knows what is his real position.
Trump is also known in the U.S. for his taste in gilded luxury — something he shares in common with Putin.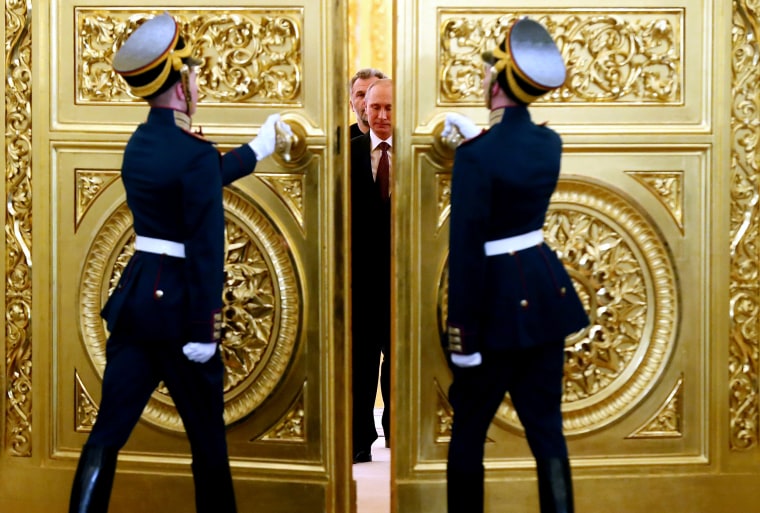 The Kremlin "has a lot of gold, and Putin has made it even 'goldier," says Nina Khrushcheva, a great granddaughter of former Soviet Premier Nikita Khrushchev and an associate dean at The New School's Milano School of International Affairs. Khrushcheva adds that Trump is in some ways like "those exaggerated New Russians of the 1990s, with gold toilets" and "shiny and rich byzantine like apartments."
Russians Feel Trump Is Not Predictable
While some Russians believe Trump's statements about NATO and Russia's role in Eastern Europe are favorable to Moscow's interests, they are only cautiously optimistic of a possible Trump presidency.
The reason? He's way too unpredictable.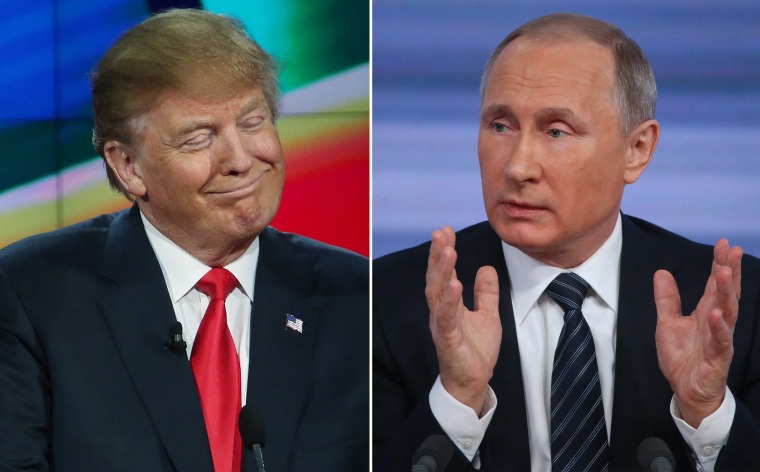 "Trump remains unpredictable and as such potentially more dangerous" Trenin said citing as an example Trump's previous suggestion that Russian warplanes over Syria be shot down. Clinton "may be detested, but is at least a well-known quantity."
Related: Donald Trump and Vladimir Putin: Timeline of a Bad Bromance
The jury, some Russians say, is still out on Trump.
"We'll see what he does and how he acts. The things he's saying now, it may just be campaign speeches, not the real thing," said Lyudmila Ivanova, a retiree living in Moscow.
Khrushcheva also notes that Putin's previous comments about Trump have been more akin to a tepid praise rather than an outright endorsement.
Putin "wants to be taken seriously, and also doesn't want to go down with the crazy…if Trump decides on something unpredictable," Khrushcheva says. "Possible instability must be preventing Putin to go all in thinking that Trump is a gift as president."
A press representative from the office of Russian President Vladimir Putin referred NBC News to previous statements pushing back on claims that the Russian government either has a preferred U.S. presidential candidate or is trying to influence the outcome of the election. A spokesperson for the Trump campaign did not respond to requests for comment by the time of this article's publication.