LISBON — At least three people died and more than a thousand were evacuated on the Portuguese island of Madeira when forest fires spread to the regional capital and tourist destination, Funchal, authorities said on Wednesday.
Set off in a summer heatwave and fanned by strong winds, the fires that started three days ago destroying about 40 homes and a five-star hotel in the hills above Funchal.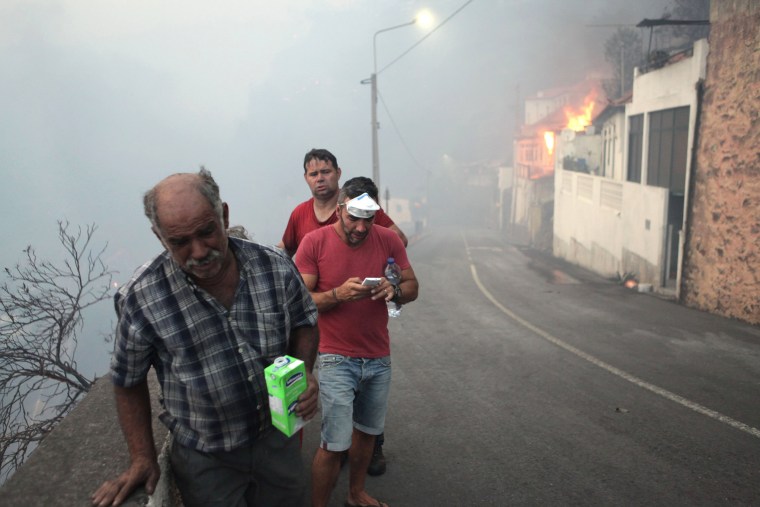 On mainland Portugal, thousands of firefighters were still struggling to control hundreds of forest fires — mainly in the north — that have destroyed homes, shut major motorways for hours, and forced the evacuation of several villages this week.
The fire in Funchal was mostly under control, regional governor Miguel Albuquerque told a televised news conference, but several were still raging across the island.
He said 80 people were in hospital suffering from burns and smoke inhalation, including two in a serious condition.
All those killed and injured by the fires were local residents. One person was missing, Albuquerque said.
PHOTOS: Portugal Wildfires Force Hundreds to Evacuate
More than a thousand residents and tourists were sent to makeshift shelters and army barracks during the night although some had been allowed to return since. Two hospitals in the area were also evacuated.