LONDON — Humans aren't the only things suffering during this summer's European heat wave.
From hedgehogs to birds to insects, the extreme temperatures and lack of rain has taken a toll on animals of all sizes.
The faster than usual evaporation of water has forced some animals in the U.K. to leave their natural habitats as they try to quench their thirsts.
The vegetation that animals and insects rely on is drying out, with brown straw replacing lush grasslands. Ponds and streams that are traditionally home to small mammals have seen water levels drop and vegetation dry up. That has meant tough times for Britain's small animals such as voles and hedgehogs, which make their home among the leaves. As plants on banks wilt under the hot sun, they are more vulnerable to predators.
In Scotland, there have been reports of badgers being killed on the roads as they forage farther away from their usual feeding areas, according to the U.K. Wildlife Trusts. Worms, their staple food, have escaped the dry soil by burrowing deeper than usual.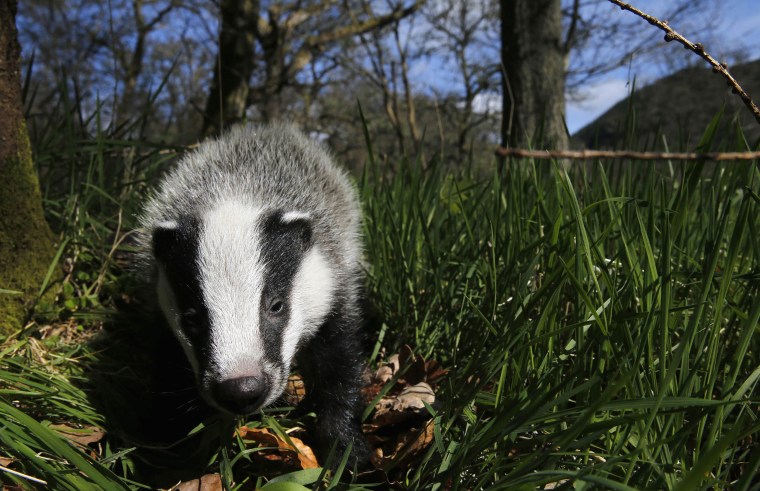 "The problem with a heat wave that goes on and on is that a lot of the plants the insects depend on dry up," said Brian Eversham, the CEO of the Wildlife Trust in the east of England.
Wildfires in the northwest of the country last month killed ground nesting birds and small mammals like the field vole. That has meant predators such as the short-eared owl and kestrel have struggled to find food on the burned-out moorlands.
"Only the most mobile animals escape and, of course, we are in peak breeding period for many," said Tim Mitcham, the regional director of conservation at the Wildlife Trust in the aftermath of the fires.
According to Bruce A. Stein, chief scientist at the National Wildlife Federation in Virginia, the most vulnerable animals in a heat wave are often those dependent on particular habitats and those that can't easily escape the temperatures.
"The next generation of butterfly caterpillars may starve to death."
Stein said amphibians — such as frogs, newts and salamanders — are one example as they need to keep their skin moist in order to breathe. When ponds dry up and forest floors don't have moisture, it can be difficult for them to stay cool, he said.
Rising temperatures can also make animals more susceptible to diseases. "When dealing with hot weather your resistance is weakened," he explained. "They're expending more energy trying to survive and stay cool."
Scientists in the U.K. are keeping a close eye on butterfly numbers. Though the warm conditions this year have been ideal for the colorful insects, the drought has caused the plants the caterpillars depend on to die.
If the heat wave persists, experts say it could mean Britain will see fewer butterflies next year. "The next generation of butterfly caterpillars may starve to death," said Katie Callaghan, a spokeswoman for Butterfly Conservation U.K.
What's more, scientists say the hot temperatures can also affect butterflies' ability to fly.
Declining numbers of wildlife, like butterflies, can do more than affect the way our world looks, it can also have a significant economic impact, according to Nikhil Advani, lead specialist on climate communities and wildlife at the World Wildlife Fund.
"Butterflies, bees and birds provide important pollination services. If you don't have them doing that for us then you would need someone walking around with a paintbrush pollinating plants by hand," he said.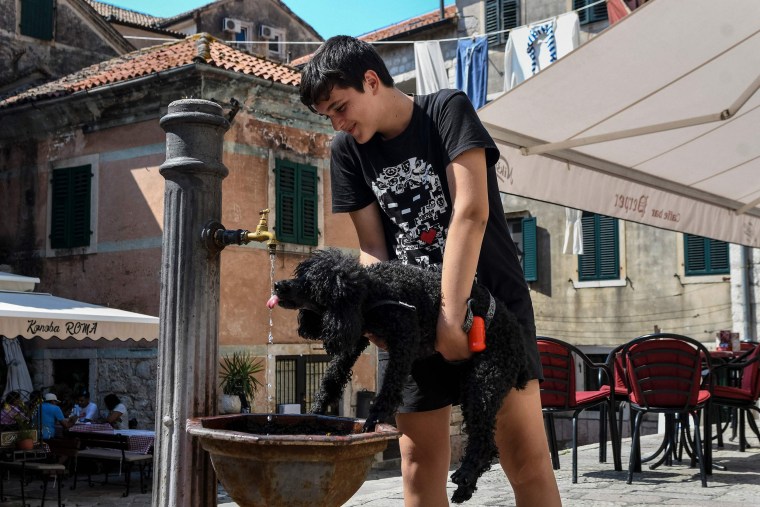 Temperatures soared across Europe this summer, reaching a record of 114.8 degrees in central Portugal last month. Wildfires tore through parts of Greece, Portugal, Spain, Ireland and even Sweden, raging as far north as the Arctic Circle. And around a dozen E.U. countries have suffered from drought.
Meanwhile, in Germany and Switzerland the hot weather has been deadly for fish.
Rising temperatures in rivers and lakes have been a death sentence to thousands of fish, and has particularly affected grayling.
Holger Sticht, an official from the Environmental Protection Agency Bund, told Euronews that the high temperatures in Germany had been "an absolute catastrophe" for fish living in the Rhine River.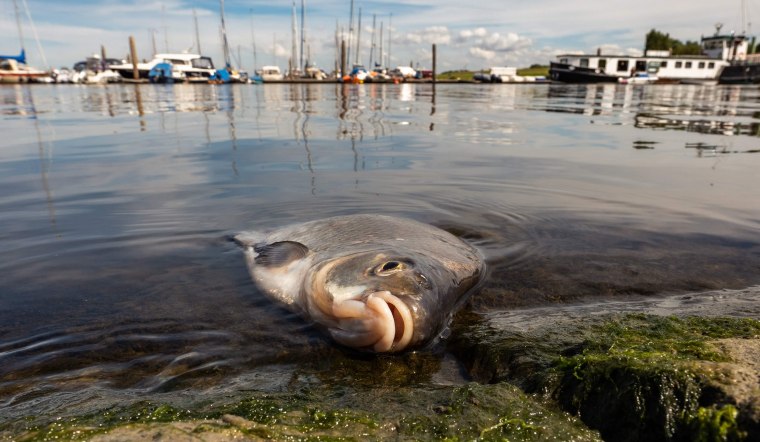 Across the border in Switzerland, fishery authorities told Reuters this week that despite measures to add cool water to the Rhine about a ton of dead fish had been collected so far this summer.
Germany's Animal Welfare Federation has also sounded the alarm over suffering livestock.
"With these extreme temperatures and as long as it is not guaranteed that European animal protection standards are abided by, live animal transportation should no longer be permitted," said the federation's president Thomas Schröder.
Axel Finkenwirth, a spokesman for the German Farmer's Association, said the drought had caused many farmers to turn to their winter stocks to feed their animals. The German government is considering introducing a special aid for livestock farmers to help with the sharp rise in animal feed prices.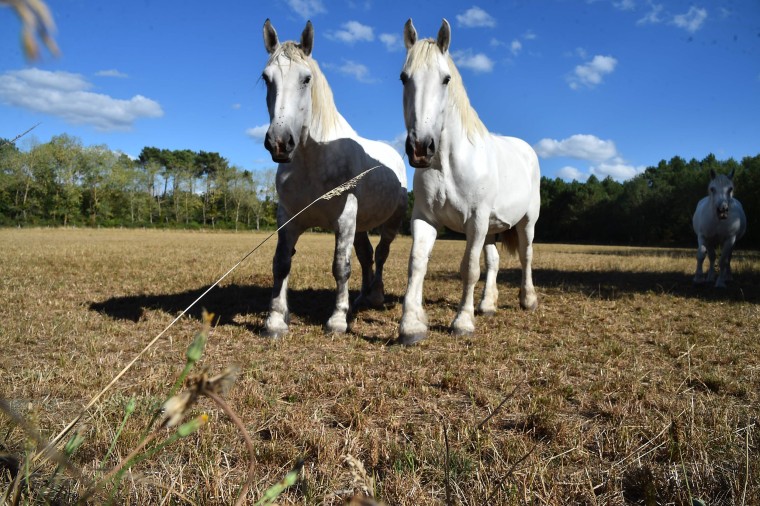 Some animals, however, seem to be thriving in the heat.
At a wetlands reserve in England, rare Andean flamingos laid eggs for the first time in 15 years in an event that was attributed to the heat. Despite the eggs being infertile, Slimbridge Wetland Center's aviculture manager Mark Roberts described the event a "wonderful and welcome surprise."
According to scientists, this year's heat is a preview of what's likely in the not-so distant future.
"What we expect is more heat waves like this, and we expect that as the climate changes and heat waves become more common, species will experience heat stress, migrate away from periods of heat, or in the case of trees start dying," said Jack Williams, a professor of geography at the University of Wisconsin. "There's a saying that species have opportunities of moving, adapting, persisting or dying out."
Rachel Elbaum and Saphora Smith reported from London, and Andy Eckardt from Mainz, Germany.