Members of France's governing Socialist party will choose their candidate to stand in April's presidential election Sunday.
But if polls are any indication, whoever wins the contest is not likely to win the presidency.
And with the conservative front-runner facing a scandal, the chances for the far-right populist Marine Le Pen, loathed by the political establishment across Europe, could be on the rise.
French socialists have a choice between the hard-left Benoit Hamon and the more centrist former Prime Minister Manuel Valls.
However, early polls show that, whichever of the pair wins the contest will be running in fifth place in the race to succeed their Socialist colleague, President Francois Hollande.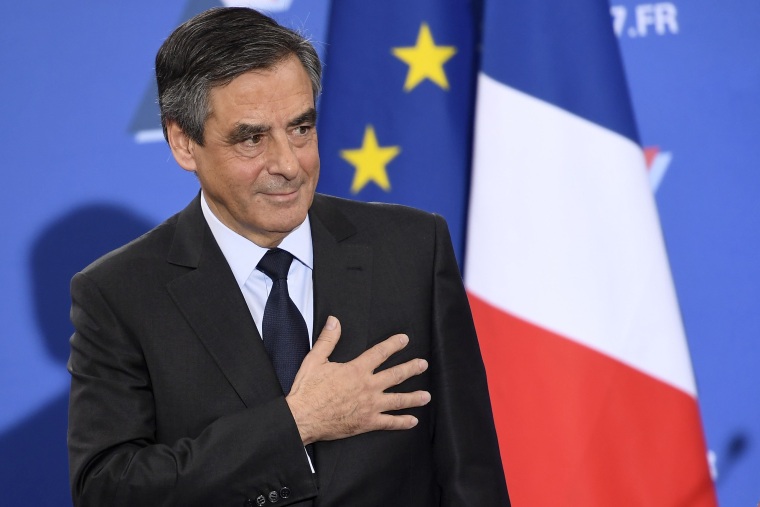 That puts them behind the frontrunner, conservative Francois Fillon, Marine Le Pen, centrist independent Emmanuel Macron and far-left contender Jean-Luc Melenchon.
In a presidential contest, either socialist candidate is likely to be hurt by their association with President Hollande, who is deeply unpopular with French voters.
That means that the principal competition for Le Pen, the leader of France's National Front party is Francois Fillon, of the conservative Republican party.
But Fillon's popularity has nosedived in recent days, after French magazine Le Canard Enchaine published allegations that his wife was paid around 500,000 euro (approximately $534,000) for working as his parliamentary assistant. The magazine alleged that there was no evidence that she had actually carried out the work.
Fillon has denied the claims and pledged to drop out of the race if a criminal investigation into his conduct is launched.
A poll carried out after the allegations surfaced this week, found that some 61 percent of voters have a negative opinion of Fillon, and 38 percent a positive one. That amounts to a drop of 16 percentage points since November last year.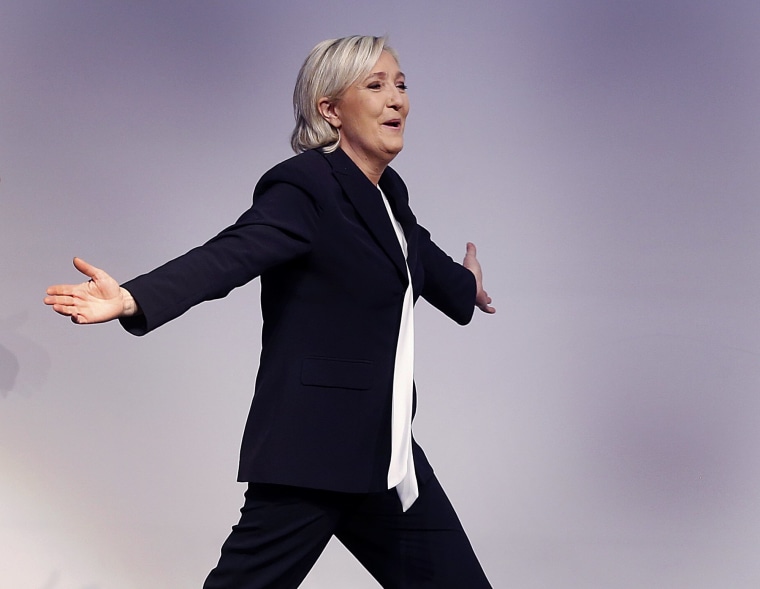 That leaves Le Pen in a strong position, and many commentators believe that the rising tide of anti-establishment populism that swept Trump to power in the U.S. and saw Britain vote to exit the European Union could continue in France.
The National Front has long been associated with anti-immigrant and anti-multiculturalism views.
The party's former leader, Le Pen's father Jean-Marie, was convicted of a number of offenses during his public life, including racism and holocaust-denial.
Related: Europe's Nationalist Leaders Kick off Year of Election Hopes
Since assuming the leadership of the National Front, she has sought to de-toxify, the party and distance it from some of the extreme positions advocated by her father.
Le Pen stood for president in 2012, but failed to make it to the one-on-one final round contest, as her father did in 2002.
In that contest, however, Le Pen the elder gained less than 18 percent of the vote, losing to Jacques Chirac.
Le Pen has certainly tried to hitch her wagon to Trump's star, describing his victory as a "sign of hope".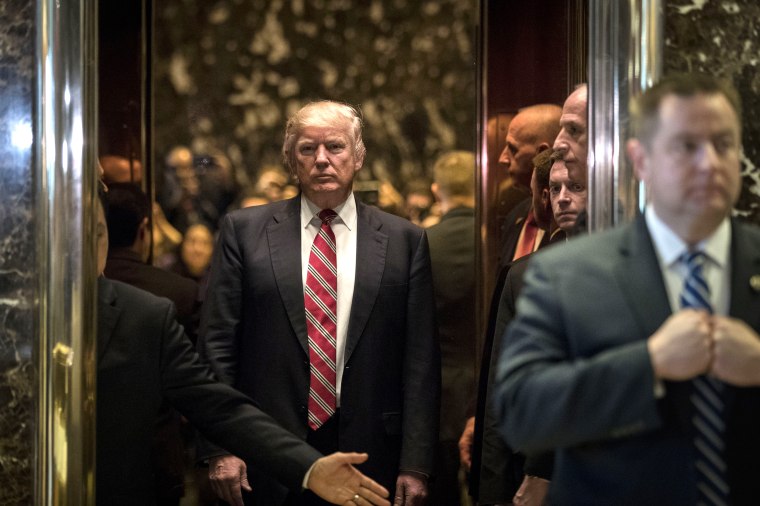 The President, however, has been somewhat less ready to politically embrace Le Pen. Earlier this month, she set off rumors of a meeting between her and the then-president elect, after she was spotted in Trump Tower.
It transpired that Le pen was there for what her team called a "private trip."Asked about her presence in Trump Tower, then-transition spokesman Sean Spicer denied any meeting took place, telling the Reuters news agency: "It's a public building."
The first round of France's presidential election takes place on April 23rd and, in the event no candidate wins a majority, a second round with two candidates will be held the following month.