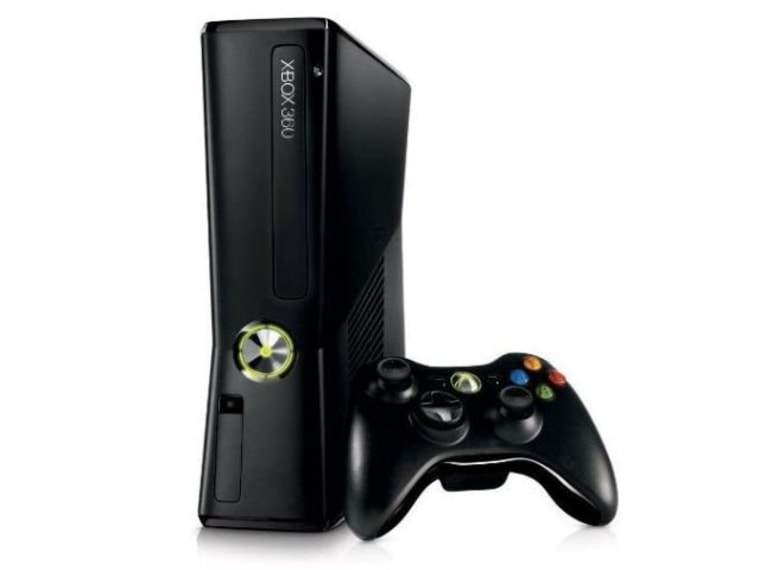 Ever since Microsoft made its vague announcement about bringing live TV to the Xbox 360, we've been wondering what, exactly, that would look like. And it seems we may be one step closer to the answer.
That is, your Xbox 360 may look a lot like a set-top cable box. Or rather, it'll act like one.
Microsoft is near to finalizing talks with Comcast and Verizon FiOS to deliver live TV programming to homes via the game machine in cable-box style, according to Digiday, which cites several anonymous sources.
Digiday also reports that anonymous sources have told them Microsoft is actively looking to partner with TV manufacturers with hopes of building some kind of Windows Live gamer hub into Samsung TVs.
How likely is it these rumors are true? Microsoft started talking up plans for adding a live TV service to its online Xbox Live gaming service during the Electronic Entertainment Expo this summer.
At that time, the company announced that Xbox 360 owners with an online Xbox Live account would soon be able to access television programming from a variety of content providers both in the U.S. and overseas. Though Microsoft did not specify who they would be partnering with for their live television service in the U.S., Xbox Live's Marc Whitten said the company would increase their entertainment partnerships by a factor of ten this year.
Meanwhile, last week during a meeting with analysts, Microsoft CEO Steve Ballmer confirmed that the company would be launching an Xbox TV service this holiday season.
Though Comcast has not commented on the rumors, Bobbi Henson — Verizon's director of media relations — has addressed the speculation in a post to the company's blog.
"While we don't comment on speculation of this kind, we do have a very strong point of view on the future of entertainment to offer you today," Henson writes, adding, "We're in the business of breaking down old technology boundaries to create a borderless world where work, play and home become one virtual reality ... Because FiOS TV is such a powerful, interactive, cloud-based service, it is a natural match for devices like game consoles, and we've demonstrated our ability to blend FiOS with gaming systems at events like the Consumer Electronics Show."
Henson then encouraged readers to "stay tuned for the future!"
That certainly doesn't sound like a denial.
Though it's unclear how a cable service would be incorporated into the Xbox machine, this kind of big move into home entertainment is no surprise. Microsoft corporate vice president Frank X. Shaw pointed out on the Official Microsoft Blog this summer that 40 percent of Xbox Live activity is not gaming related. That means a whole lot of Xbox owners (and I'm one of them) are already using the home game console to watch television and movies via the Zune, Netflix and Hulu apps already available via Xbox Live.
With set-top boxes from Roku, Apple and Google all growing in popularity, transforming the Xbox into something similar would be a smart move for Microsoft. And since it would mean we could could get our gaming and cable TV all in one convenient location, it would be a very welcome addition for gamers.
For more gaming news, check out:
Winda Benedetti writes about games for msnbc.com. You can follow her tweets about games and other things here on Twitter or join her in the stream here on Google+. And be sure to check out the In-Game Facebook page here.