A woman who was stranded for five days in a remote section of southeast Australia last week survived on wine and lollipops, authorities said.
The 48-year-old woman, identified only as Lilian, was rescued Thursday at the end of a dirt road in Victoria, the state's police agency said in a statement.
Video posted by the agency showed her waving at a rescue helicopter and officers helping her into a police van.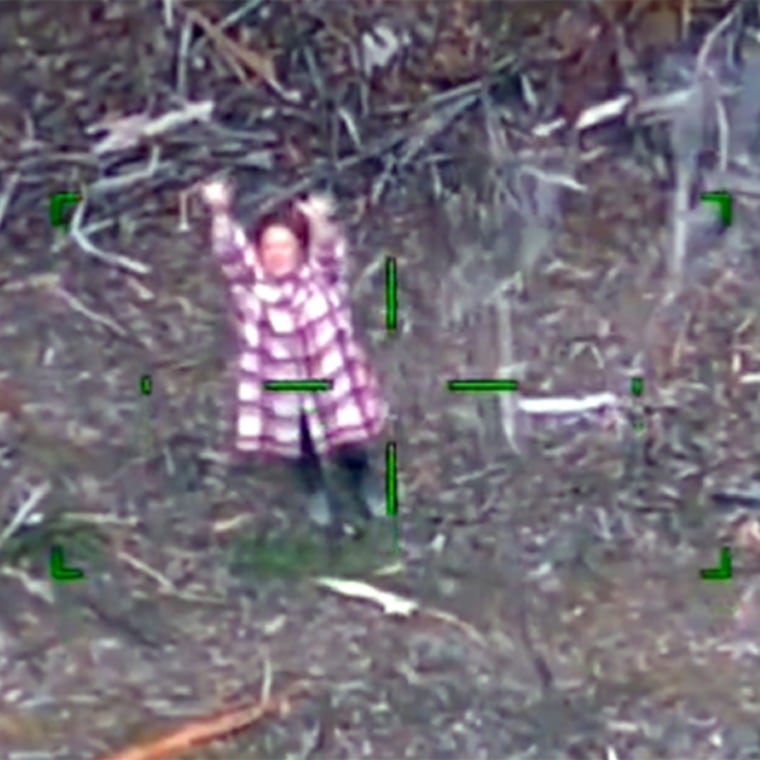 Lilian had gone on vacation to the town of Bright and was reported missing April 30 after she didn't check in with loved ones, the statement said.
Authorities searched the area but found no sign of her, it said.
While they were conducting a sweep in a hilly section of the Mitta Mitta bushland, authorities saw her car at the end of the road and rescued her, the statement said.
Lilian told authorities she'd taken the wrong road and was trying to turn around when she got stuck in the mud, the statement said.
She was nearly 40 miles from the closest town and unable to walk because of health problems, the statement said. The area has no cellphone reception.
Lilian had taken along a couple of snacks and lollipops, and she used her car's heater overnight, Wodonga Police Station Sgt. Martin Torpey said in a statement.
"The only liquid Lillian, who doesn't drink, had with her was a bottle of wine she had bought as a gift for her mother so that got her through," Torpey said.
"After being lost in the bush for five days, she was extremely relieved and grateful to see us and we were just as happy to see her," he added.