BAILDON, England — Philip Davies is a politician who has railed against "feminist zealots."
Earlier this year, the lawmaker tried to block a bill aimed at "preventing and combating violence against women and domestic violence" because he alleged it discriminated against men and boys.
As Britain votes on Thursday, Davies will find out what voters make of such views — which have prompted claims that he's both sexist and misogynist.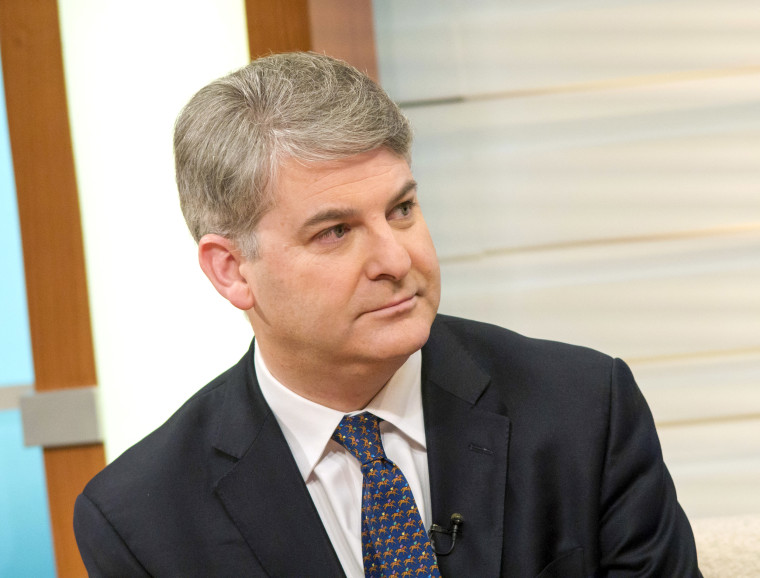 The fledgling Women's Equality Party sees him as the perfect target as they seek an electoral breakthrough.
Sophie Walker is mounting a challenge to Davies, who represents the ruling Conservatives.
While campaigning door-to-door on a rainy Saturday in this Yorkshire village, Walker told NBC News that her party was gaining support from people "who are embarrassed to be voting for Davies."
Walker, a 46-year-old former journalist, is the WEP's first leader.
"I was sick of women being put in the back of manifestos and was fed up with the drip, drip of sexism I had experienced all my life," she said, pausing briefly to answer questions while canvassing.
"You couldn't get more anti-women than Philip Davies"
The party was founded in 2015 and now has 65,000 members and registered supporters — out of roughly 46 million British voters. It is fielding six candidates seeking election to the U.K. Parliament next week.
Asked if she thought fellow candidate Davies was a misogynist, Walker said: "I don't see how you equate those policies with anything else."
Others were more blunt.
"You couldn't get more anti-women than Philip Davies," said Margaret Kerbey, 57, a teacher from Liverpool who was out campaigning with Walker. "The problem is we're used to people thinking that way."
'No to political correctness'
No matter the criticism laid at his door, he is undeniably popular. He captured 50 percent of the vote during the 2015 election — not an easy feat in a race featuring five other candidates.
Davies, who is aiming to win his fourth term, says he is fighting for equality to be "gender neutral."
His campaign leaflets read: "No to political correctness."
Well-known for filibustering, Davies has successfully blocked bills including one which offered free car parking at hospitals to carers, another which sought to introduce first-aid training in schools and a third trying to ban wild animal use in circuses.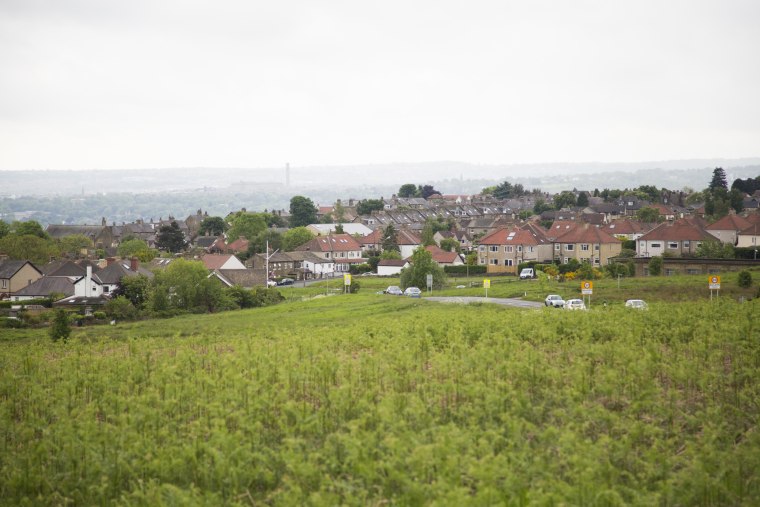 When Davies was a member of the Parliament's Women and Equalities Committee, he called for its name to be changed to drop the word "women."
And he said the bill aiming to protect women against domestic violence would not make a "blind bit of difference."
Davies, who declined NBC News' request for an interview, described Walker's candidacy as a stunt.
"I have no desire to break off for you to give publicity to a party which has yet to get above 2 percent of the vote in any election," the former marketing manager of a supermarket chain wrote in an email.
Related: Fear and Loathing in U.K.'s Answer to Trump's Heartland
He previously accused Walker of being "sexist."
"All I have ever said — as people can see from my speeches — is that all legislation should apply equally to men and women," Davies told Britain's i newspaper in April. "How that can be sexist is beyond me. It is Ms. Walker who is a politically correct sexist as she clearly opposes legislation treating men and women equally and she also believes in positive discrimination. The Women's Equality Party clearly doesn't believe in true equality between men and women."
Trump backer
Davies and Walker are running in the Shipley voting district, which is located near the diverse city of Bradford about 200 miles north of London.
It is a mix of urban sprawl and rural moorland and includes the World Heritage Site of Saltaire, a Victorian model village built by a wealthy businessman for the workers in his textile mill.
Last June, Shipley mirrored the U.K. and narrowly voted to leave the European Union in the Brexit referendum.
But long before the WEP parachuted in for this election campaign, Davies' views were making waves.
The lawmaker's comment that "feminist zealots really do want to have their cake and eat it" brought together local women who formed a non-partisan group to protest his policies.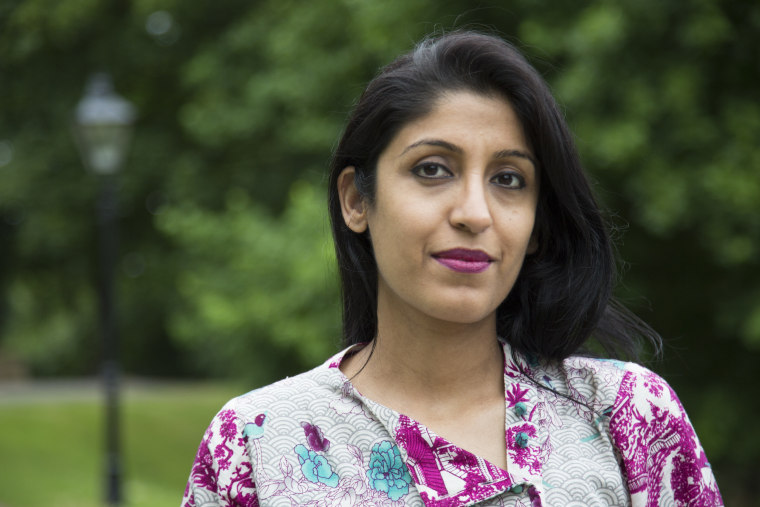 They called themselves the Shipley Feminist Zealots and mocked his remarks by baking and selling cakes. They also organized a 1,000-strong march after Davies said he would vote for President Donald Trump "in a heartbeat."
"He is deeply sexist and deeply misogynistic," said Aisha Ali-Khan, a member of its organizing committee.
But the controversial politician also has his own female following, known as the Ladies for Philip Davies.
Elizabeth Hobson, a co-founder of the group, said most lawmakers were turning a blind eye to men's rights and that boys risked being left behind.
"Look at domestic violence. Some statistics show that men make up half of the victims of domestic abuse but groups supporting male victims are not getting funding," she told NBC News. "Philip Davies is the only man in parliament willing to stand up and say the things that need to be said."
Walker, who recently relocated to Shipley from London, admitted her party's move to take on Davies might look "opportunistic" but insisted she was "earning every single vote" and was committed to the needs of the area's residents.
However, even some who reject Davies' politics suggested that WEP represented a wasted vote.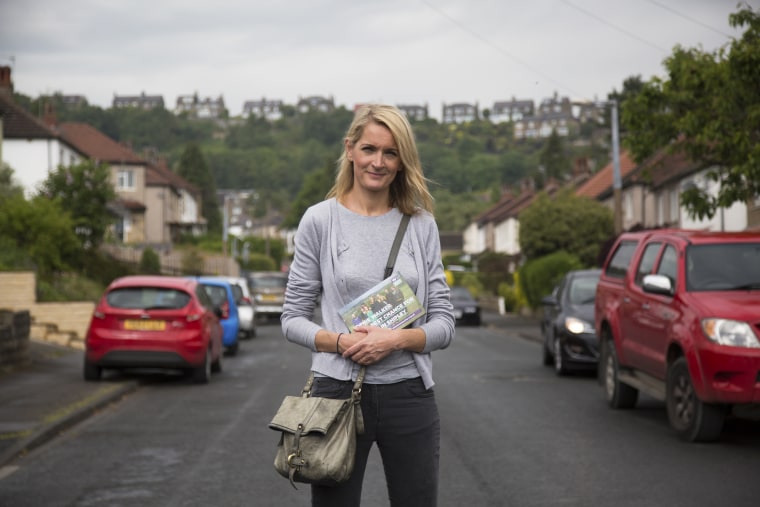 "Anyone challenging Davies is a good thing," said Sarah Wilson-Fleming, the owner of a tea room dating back to the 1920s. "But you have to go with the party which generally gets the most votes," she added, explaining why she would instead support the left-leaning Labour party.
Others said Walker was out of touch.
"Davies is a horrible sexist MP who loves the attention ... but I wouldn't vote for Sophie Walker either," said Anna Cole, 40, who was out campaigning for Labour. "She doesn't know the area or local issues. They talk about glass ceilings for CEOs but for women here that's not important. Austerity, poverty — that is what women here worry about."
Ann Cryer, a former Labour lawmaker who was helping candidate Steve Clapcote canvas in Shipley's Market Square, said the WEP was "unnecessary."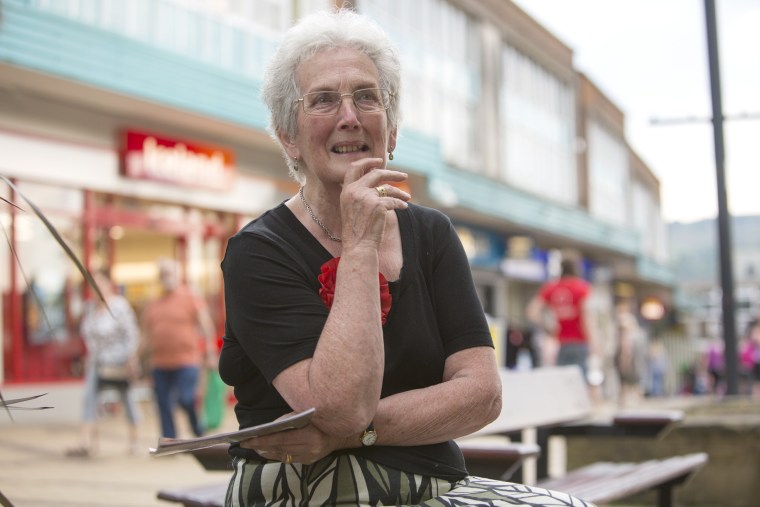 "I appreciate where [Walker] is coming from but ... she'll only split the left-wing vote," Cryer added.
Supporters of Davies told of the incumbent's quick responses to emails and impressive record of following through on campaign promises.
"He's done a lot for local people," said Howard Russel, 73, the proprietor of a family-run florist.
Russel was quick to say he didn't approve of Davies' stance on women but said Westminster politics felt far away.
Asked whether he thought Davies was sexist, Russel replied: "I suppose he is. And I'm not saying it's right. But I was born in Shipley and have lived here all my life so it's the local issues which really count for me."
CORRECTION (June 8, 2017, 4:55 a.m.): An earlier version of this article incorrectly described Aisha Ali-Khan's role with the Shipley Feminist Zealots. She is a member of its organizing committee, not its co-founder.