VATICAN CITY — Pope Francis ushered the world's 1.2 billion Roman Catholics into Christmas on Wednesday, urging them to allow God to enter their lives to help combat darkness and corruption.
The 78-year-old Argentine pope led a solemn Christmas Eve Mass for thousands of people in St. Peter's Basilica. It is the second Christmas season for the pope, who was elected last year as the first non-European pontiff in 1,300 years.
In his homily, Francis, wearing white vestments, said Christmas is a time to remember that God's message of peace "is stronger than darkness and corruption."
"The question put to us simply by the infant's presence is, 'Do I allow God to love me?'" he said. "Do we have the courage to welcome with tenderness the difficulties and problems of those who are near to us ...?"
"How much the world needs tenderness today!" he said.
Hours before the service, the pope made a surprise telephone call to comfort Christian refugees in a camp in Ankawa, Iraq, who were about to celebrate their own Christmas Eve Mass.
"You are like Jesus on Christmas night. There was no room for him either, and he had to flee to Egypt later to save himself," Pope Francis told them in the call arranged by the Italian Catholic television station Sat2000. The refugees fled Islamic State fighters who have persecuted Shi'ite Muslims, Christians and others in Syria and Iraq who do not share the group's ideologies.
Meanwhile, thousands of Christian pilgrims on flocked to the biblical town of Bethlehem for Christmas Eve celebrations at the traditional birthplace of Jesus, lifting spirits in the area after a year of conflict and failed peace efforts.
On a crisp, sunny day revelers crowded into Manger Square, stopping in restaurants and admiring the town's Christmas tree. Scout troops playing bagpipes, horns and drums entertained the visitors, while merchants hawked Santa hats and special sesame sweets for the holiday.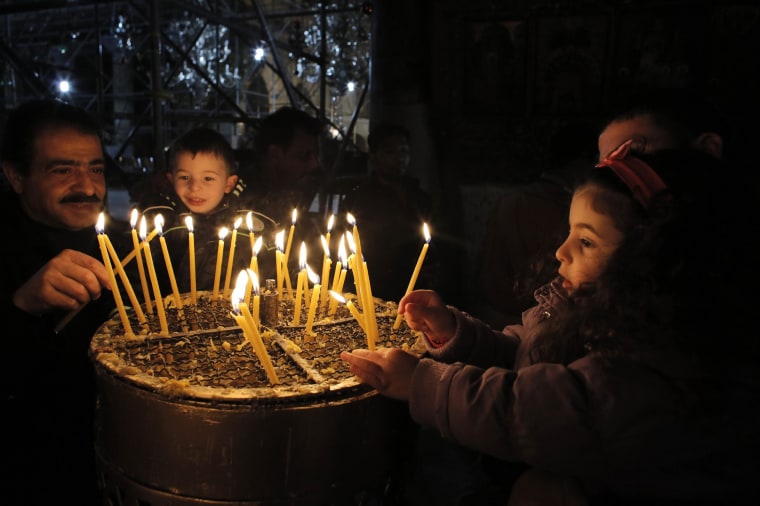 "My son and I and my husband came for Christmas to see, you know, be right here where it all took place," said Irene Adkins, 63, from Lorain, Ohio, sitting in a Bethlehem visitor's center. "It feels wonderful."
Simon Bassett, a British tourist, came to Bethlehem with his wife and three-year-old daughter.
"We're very happy to share Christmas with the Palestinian people and we hope that the peace and joy that comes with Christmas will spread from this place to the whole earth and that the people of all races will learn to live in harmony together," Bassett said.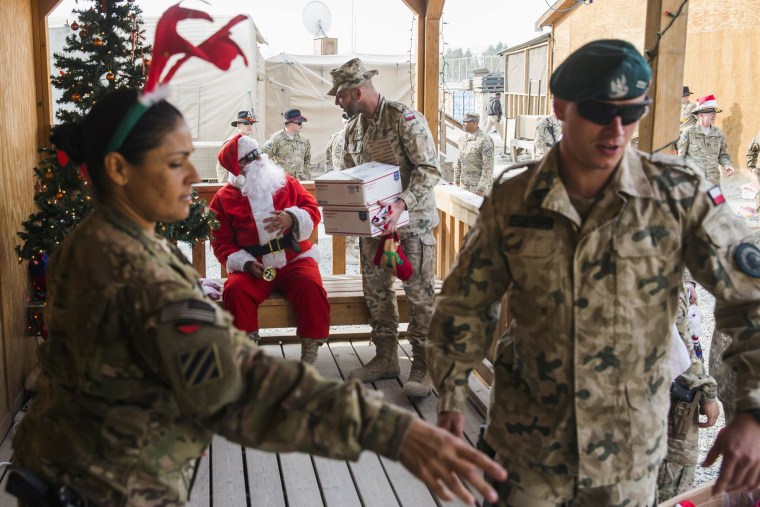 IN-DEPTH
— Reuters and The Associated Press