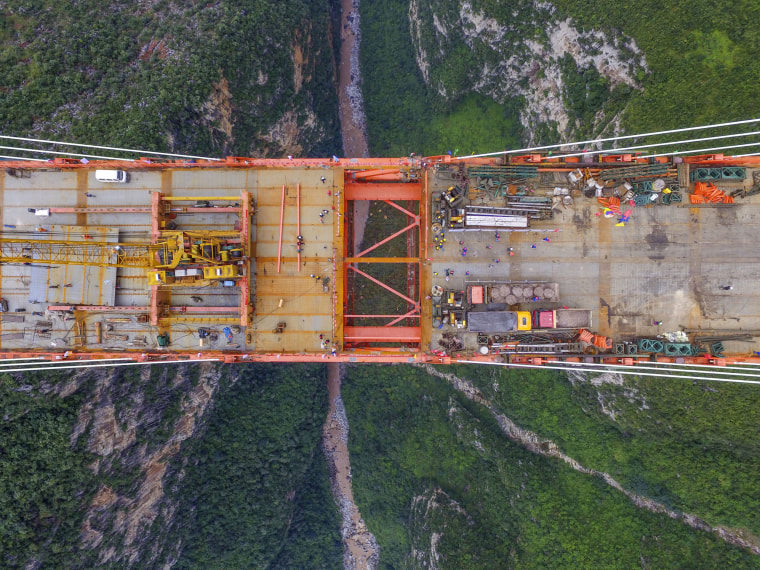 The world's highest bridge opened to traffic in China, connecting two southwestern provinces and reducing travel time in the region by three quarters.
The 4400-foot-long Beipanjiang bridge has a height equivalent to a 200-story building, which makes it the world's highest bridge down to the ground or water surface.
Construction on the bridge spanning the Beipanjiang Valley began in 2013. The two sides were connected in September 2016.