For Sotheby's in London on Wednesday, all that glitters unfortunately was not gold.
Or diamond, for that matter.
The auction house failed to find a buyer for the world's second largest diamond as none of the bidders met the undisclosed minimum price for the tennis ball-size gem.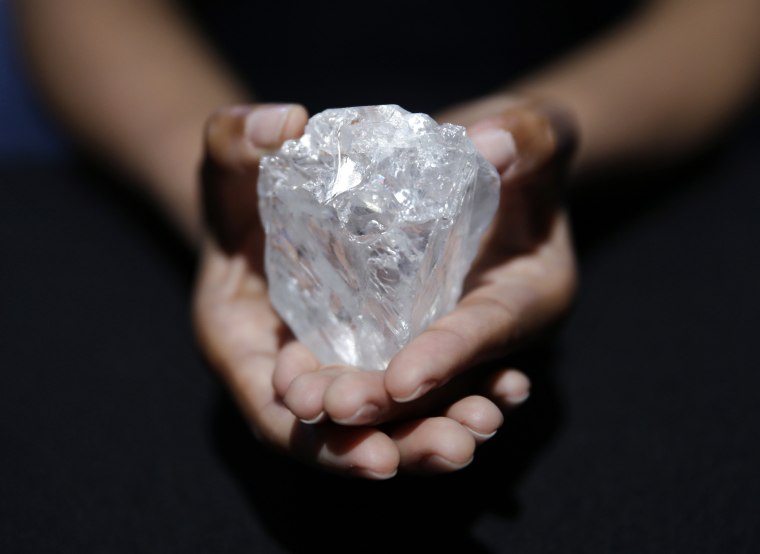 The 1,109-carat uncut stone, dubbed the Lesedi La Rona, will continue to be the property of Lucara Diamond Corp., the original seller. The highest bid was $61 million, according to CNBC — much less than Sotheby's $70 million prediction.
"Sadly, Lesedi La Rona was not sold but it is a magnificent stone and it will go down in history as one of the greatest stones ever discovered," Sotheby's said in a statement.
The uncut stone had been expected to break the record for most expensive diamond ($57.5 million) and most expensive rough gem ($63 million). It was unearthed in November from Lucara Diamond's Karowe mine in Botswana and is the largest diamond discovered in the past century.
While the auction is unprecedented because of its size and price, it's also atypical for a diamond miner to auction a raw gem rather than cut the stone. Lucara Diamond wanted to sell the diamond directly to wealthy buyers to capitalize on current gem prices, but it was unsuccessful.