It's more than a year old, but a list dubbed the "Top 20 Worst Bands of All Time," compiled by the staff of the L.A. Weekly, is making the rounds on social media -- and the fact that it's far from a new article hasn't calmed down music fans.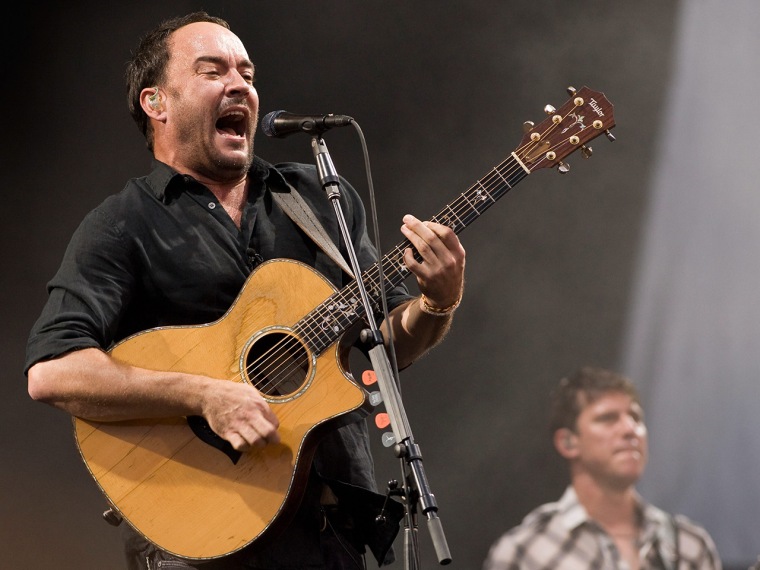 The list, which puts The Dave Matthews Band in the No. 1 spot, includes such giant musical names as The Eagles (No. 2), The Sex Pistols (No. 4), Pearl Jam (No. 7), Rush (No. 9) The Red Hot Chili Peppers (No. 11) and Foreigner (No. 14). It mixes in some lesser-known groups (Animal Collective at No. 5, Pretty Ricky at No. 15), but of course, it's the major music acts that earned the list the most heated criticism.
The writers seemed to delight in poking at each chosen band's fans, saying of No. 9 Rush, "It's often said that people either love Rush or hate them, but a more accurate statement is that most people hate Rush, while a scattered few really love them. Sort of like anchovies; in fact, it's quite fair to call Rush the anchovies of rock music."
Fans of the long-lived Canadian group were not taking the pizza-topping comparison lying down, and jumped in to defend their band. "If you like Rock, Jazz Rock, Progressive Rock, Art Rock, Hard Rock, drums, guitars, bass groove lines, (intelligent) lyrics and (intense), melodics and (emotional) voices... RUSH is the best band in this Galaxy," wrote one reader.
The list dismissed Seattle band Pearl Jam by mocking Eddie Vedder's lyrics ("Hoo hoo hoo hoo hoo hoo hoo hoo hoo oooooooowhoaaaaaaaaooooooooo ohhhhhhh ohhhhhhh ohhhhhhh oooooooowhoaaaaaaaaooooooooo hiiiiiiiiiiiiiiiiyiiiiyiiiiyiiiiyiiiiiiiiii yeah uhhh huh uhhh huh uhhh huh yeahah uhhh huh uhhh huh uhhh huh uhhhhh huh") and describing the group as "Boring, tepid, rehashed classic rock with a thin veneer of alt."
Needless to say, not everyone felt the same way.

"Pearl Jam?" asked one reader. "Seriously? Have you not seen their fan base? This was a waste of time."
But others readers gave the list the equivalent of a waving lighter or a backstage pass. "Finally someone shredding Dave Matthews in the press," wrote Kevin Luby. "The poster child for mediocrity."
And some were upset that their least-favorite bands were left off. "No Creed?" asked Steve Gifford in the comments. "None of the three-word named bands, Third Eye Blind, Three Doors Down, Third Door Blind, whatever? List is invalid."
Others felt they saw through the list itself to its potential for viral sharing -- the very kind it's still generating 16 months after being written.
"LOL Somebody's boss wanted to get their social media impressions up," said one reader. "It worked too. I never read this blog and I just read a whole article here!"