THESSALONIKI, Greece — Authorities in the northern Greek city of Thessaloniki say an unexploded World War II bomb found under a gas station was defused Sunday and safely taken to an army firing range outside the city, paving the way for over 70,000 people to return home.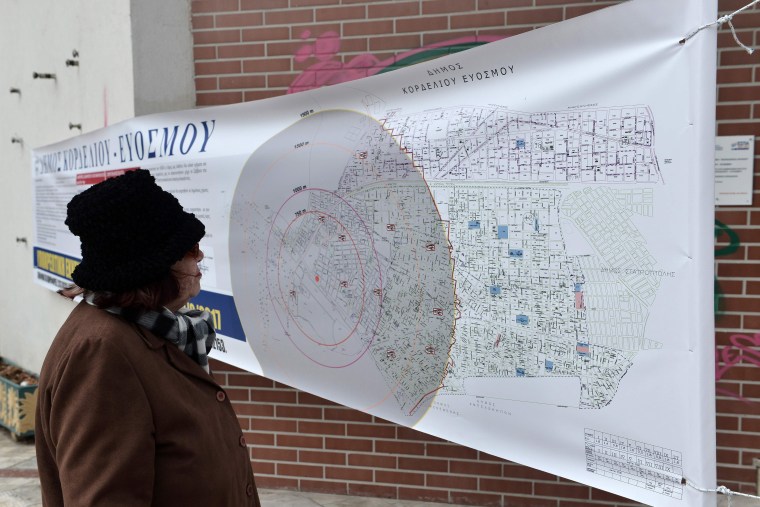 The roads in western Thessaloniki and the suburb of Kordelio, where most of those forced to evacuate earlier Sunday came from, have reopened. Authorities had shut down a 1.9 kilometer (1.2-mile) radius for experts to safely work on the bomb.
The U.S.-made 275-pound (125-kilogram) bomb was "badly corroded, but its detonation mechanism was still in very good condition," said Army spokesman Col. Nikos Fanios.
The Army had initially estimated that the bomb weighed 500 pounds (227 kilograms). Officials said it was 1.5 meters (5 feet) long.
The bomb will be either detonated or dismantled at the firing range, Fanios said. He added that similar bombs had been found in previous years near the Macedonia Airport east of the city, but, with the area being mostly open fields, no large scale evacuation had been deemed necessary.
Related: Two Killed When WWII-Era Tank Explodes in Oregon
Sunday's evacuation started at 7 a.m., with police went house-to-house ringing bells and knocking on doors to remind people to leave.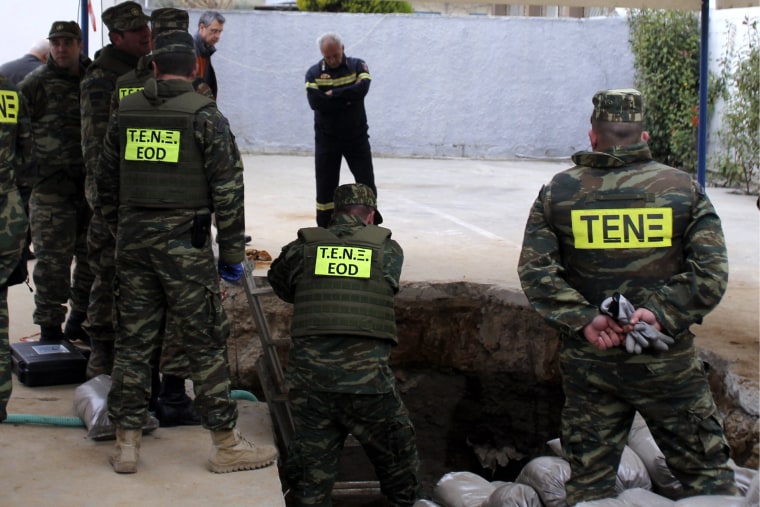 Bomb disposal experts started work at 11.30 a.m., 90 minutes later than planned, but defused the bomb in only 30 minutes, Central Macedonia governor Apostolos Tzizikostas announced.
Calling the operation "a total success," he said it was the largest peacetime population evacuation in Greece and estimated it involved 70,000 people.
Many people left the area in their cars, but some were bused to schools and sports halls elsewhere in the city.
"We heard on TV that, if the bomb explodes, it will be like a strong earthquake," Michalis Papanos, 71, told The Associated Press as he and his wife, Yiannoula, headed out of their home.
Alexander Bogdani and his wife, Anna Bokonozi, left on foot, pushing a stroller with their toddler daughter.
"We are afraid for the child," Bogdani said.
Related: Elaine Harmon, Female WWII Pilot, Finally Laid to Rest at Arlington Cemetery
The city's main bus station was shut down, trains in the area were halted and churches canceled Sunday services. The city also booked a 175-room hotel where people with limited mobility were taken on Saturday.
Among the evacuees were 450 refugees staying at a former factory who were bused to visit the city's archaeological museum.
One resident recalled the day the bomb fell.
"The bombing was done by English and American planes on Sept. 17, 1944. It was Sunday lunchtime," said Giorgos Gerasimou, 86, whose home is half a mile away from the bomb site.
He said the Allies were targeting local German rail facilities. He remembers the day clearly because one of his 10-year-old friends was killed in the bombing.
Nazi Germany occupied Greece from 1941 until October 1944.