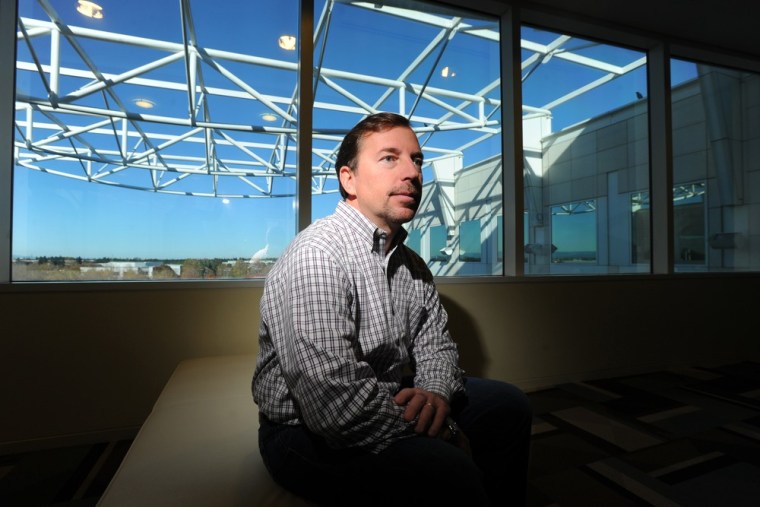 Yahoo's ex-CEO Scott Thompson has been diagnosed with thyroid cancer, the Wall Street Journal reported on Monday.
The newspaper, attributing people familiar with the matter, said Thompson, 54, had informed the company's board of directors and several colleagues about the diagnosis last week, while the board was probing discrepancies in his academic record.
Yahoo announced Sunday that Thompson would be stepping down from the Internet pioneer, effective immediately. Yahoo didn't give a reason, saying in a press release only that Thompson has "left the company." But the Wall Street Journal reported that one of the people familiar with the matter said the cancer diagnosis was at least part of the reason for Thompson's departure.
Monday's news was a startling development in the Icarus-like tumble of Thompson from the heights of the online world ever since a major shareholder revealed two weeks ago that Thompson had claimed in securities filings that he had a degree in computer science when he did not.
Yahoo initially had defended Thompson, saying the discrepancy was an inadvertant error. But the investor, Daniel Loeb of Third Point LLC, which owns about 5.8 percent of Yahoo, kept up the pressure, calling more than once for Thompson to step down.
Loeb will now be joining the board at Yahoo.