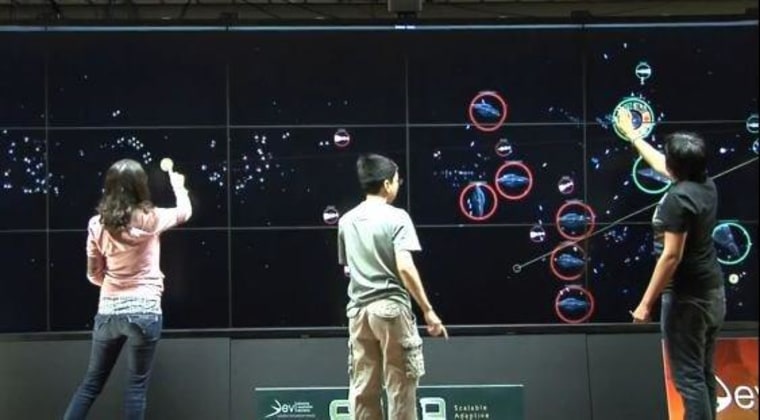 Here is the video game that anyone who's ever fallen in love with touch-screen gaming will wish they could play. Actually, this is the game anyone who loves gaming period is pretty much guaranteed to drool over.
Just don't drool on the 20-foot-wide multi-touch screen you'll need to play it.
The game is called "Fleet Commander" and it was created by University of Illinois graduate candidate Arthur Nishimoto at the school's Electronic Visualization Laboratory.
He describes the game like this:
Defeat the enemy fleet while defending your own. Using TacTile, a multi-touch display, play with multiple players to deploy cruisers, destroyers, corvettes, fighters, bombers, and mighty superweapons to win the battle.
But check it out in action for yourself:
Nishimoto says he originally created the game for a smaller table-top screen but then brought it to the lab's 16 megapixel LCD multi-touch wall.
Alas, the game is not available for general consumption. But then again, neither is the 20-foot touch-screen. One day, perhaps. I know I've got just the spot on my living room wall for it.
(Thanks to Kotaku for the heads up.)
For more game news, check out:
Winda Benedetti writes about games for msnbc.com. You can follow her tweets about games and other things right here on Twitter.