Japanese public broadcaster NHK announced this week that one of its young reporters died of "karoshi," a Japanese term for overwork, renewing calls for labor reform in a nation where working long hours is prized.
Miwa Sado died of congestive heart failure at the age of 31 in her home in July 2013, the network disclosed on Wednesday. Her family said she had been covering local and national elections and worked 159 hours of overtime in the month before she died.
Labor officials determined in May 2014 that Sado's death was caused by overwork. No details of her death had been made public before this week.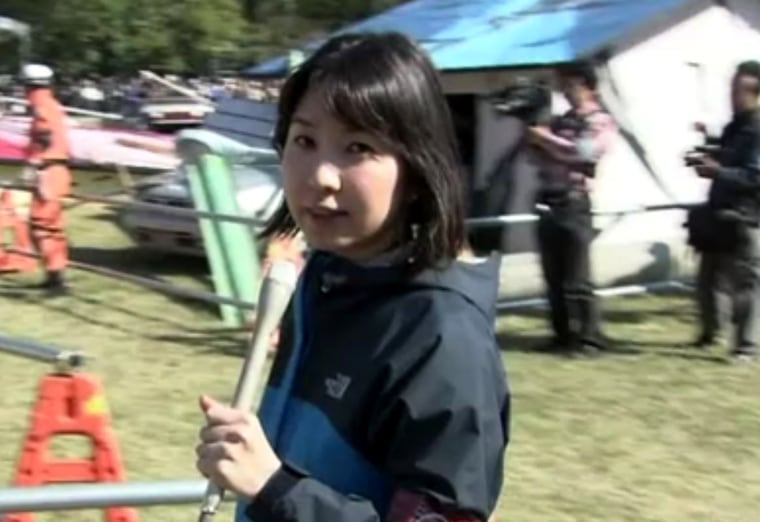 NHK issued an apology and said it made the incident public in effort to prevent future tragedies, adding that management had been working to improve employee conditions.
"I can't even imagine how her parents have been feeling since they lost their daughter at the young age of 31. We'll continue to reform our organization, and I hope they will help us," Ryoichi Ueda, chairman of NHK, said at a press conference.
The term "karoshi" first emerged in the 1980s, before Japan entered into a bubble economy. Despite the increasing prominence of the phenomenon, little has been done to prevent it from happening, said Kotaro Tamura, an Asia fellow at the Milken Institute and former senator and parliamentary secretary in charge of economic and fiscal policy in Japan's Cabinet Office.
"In Japanese society, working a long time continues to be a virtue," he said.
With Sado, many wondered why it took NHK so long to address the death of its employee. Her parents told Japanese newspaper Asahi Shimbun that NHK only disclosed it after they strongly requested that it do so.
Sado rarely complained, but had become anxious in the month prior to her death, her parents added.
"I am too busy and stressed out and think about quitting my job at least once a day, but I guess I have to hang on," she wrote in an email on June 27, the day after her 31st birthday, her father told the paper.
NHK told Sado's parents after her death that it was taking measures to prevent overwork, the parents told the newspaper. But after an employee allegedly told Sado's parents over the summer that not all NHK workers had been informed of her death from karoshi, they pressed the broadcaster to announce it publicly, Asahi Shimbun reported.
Sado logged 159 hours and 37 minutes in overtime in June and 146 hours and 57 minutes in May, according to the Shibuya Labor Standard Inspection Office, far exceeding the 100 hours of overtime a month that national guidelines use for determining karoshi, Asahi Shimbun reported.
"In Japanese society, working a long time continues to be a virtue."
The guidelines have not prevented multiple Japanese employees from literally working themselves to death over the years.
In another high-profile case, a 24-year-old at advertising agency Dentsu Inc. died after jumping off the roof of employee housing in 2015. Japan's labor ministry ruled Matsuri Takahashi's death was from overwork.
Many were angered after Dentsu was ordered this week to pay a small fine of just over 500,000 yen, or $4,400 USD, after a Toyko court ruled it made employees work illegal overtime amounts.
Tamura said the laws, and the culture, need to change.
"The corporate law is not good enough," he said. "At a glance, our country looks like a very good country. But behind the scenes, this is happening."