TEL AVIV, Israel — Israel has detained suspected Jewish extremist youths thought to be linked to an arson attack that killed a Palestinian toddler and his parents, officials said.
"In the last few days security forces arrested youngsters that are suspected in belonging to a Jewish terror organization and in conducting terror acts," police spokeswoman Luba Samri said in a statement on Thursday.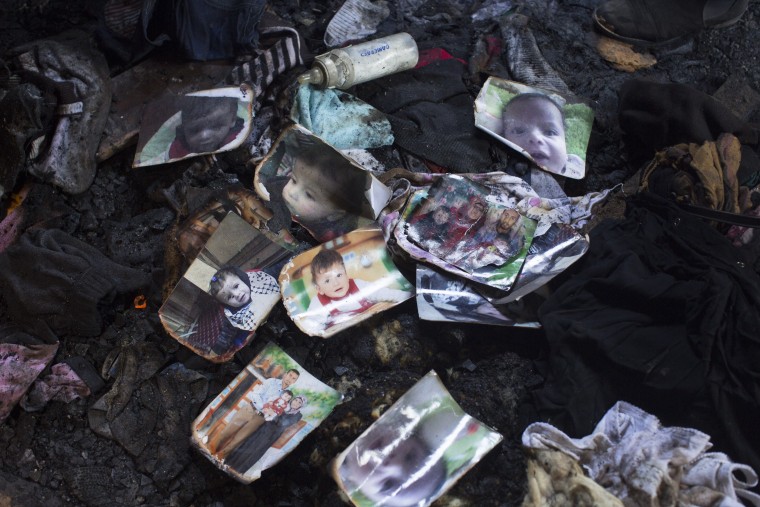 The arrests were made as part of the investigation into the torching of the house in the Israeli-occupied West Bank town of Duma on July 31, Samri added. News of the arrests was released as a gag order was partly lifted, although police did not say reveal the suspects' names and ages.
Eighteen-month-old Ali Dawabsheh died of his burns when his home in Duma was firebombed. His parents, Saad and Reham, later died as well, leaving 4-year-old son, Ahmed, an orphan.
Prime Minister Benjamin Netanyahu described the attack as an act of terrorism and ordered a crackdown on violent far-right Jewish groups.
The measures allow the detention without trial of Israeli citizens suspected of political violence against Palestinians and harsher interrogations — measures previously reserved largely for Palestinian suspects.
Several alleged leaders of Jewish extremist groups were detained in the wake of the attack, but none were publicly accused of having a direct involvement in it.