As the overthrow of despot Robert Mugabe entered a stalemate Thursday, eyes turned to China — Zimbabwe's largest foreign investor and a key ally — amid speculation over its role in the military coup.
The world's oldest ruler remains under house arrest at his presidential compound in the capital, Harare, after generals seized power in what they called a targeted operation to remove "criminals" around his crumbling regime.
The army appears to want 93-year-old, who has ruled Zimbabwe since independence in 1980, to go quietly and allow a bloodless transition to a figure who can revive the economy.
However, a Reuters source said neither Mugabe nor his 51-year-old wife, Grace, had so far agreed to leave voluntarily after Wednesday night's power grab.
One of the generals behind the move, army chief Constantino Chiwenga, visited Beijing last week — just days before tanks rolled into the streets of Harare.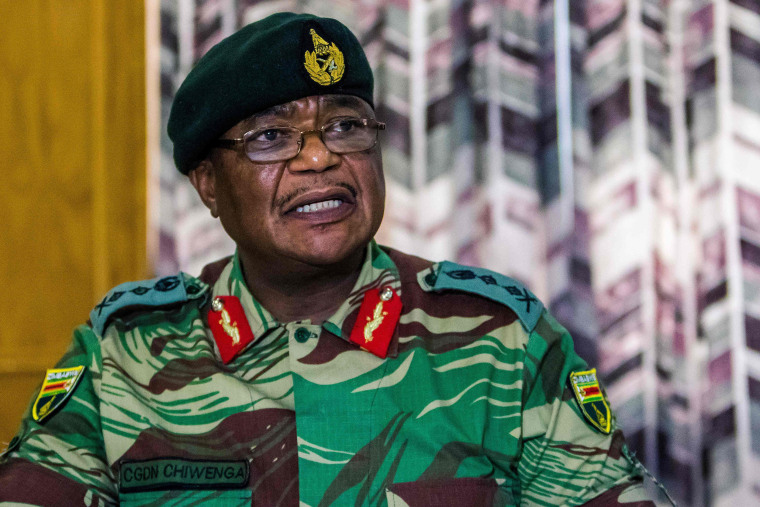 China, which has enjoyed a close diplomatic and economic relationship with Zimbabwe for years, says Chiwenga's visit was routine and part of a "normal military exchange."
Asked if Chiwenga had briefed China on coup plans, Chinese Foreign Ministry spokesman Geng Shuang would not discuss specifics.
Miles Blessing Tendi, a lecturer in African history and politics at the University of Oxford, says there is no way to be certain if China knew about Mugabe's fate but believes China's respect for sovereignty would make their involvement uncharacteristic.
"Above all else [China] wants stability, and a coup is a recipe for instability. So this does not sound like a Chinese move," Tendi said. "Something like this is always going to be held in secret talks. No one is going to come out and confirm it, so we may never know for sure."
Teddy Brett, professor of international development at the London School of Economics, said whoever ends up ruling Zimbabwe would want support from overseas, and China would be a key source of strength.
"It would not surprise me in the slightest if they would start with the country with the resources [of China] and without any commitment to democracy per se," Brett said. "China always supports the regime in power, unconditionally, whether it has been elected or not."
Beijing has stood with Mugabe's government in the face of economic sanctions from the United States and other Western powers. It has backed Mugabe despite rising international criticism over his authoritarian rule and human rights violations.
Related: WHO Reverses Appointment of Robert Mugabe as 'Ambassador' After Outcry
China is also an important investor in Zimbabwe. Chinese President Xi Jinping visited the country in 2015, reaffirming "deep and firm" friendship between the two nations and pledging $4 billion in investment deals.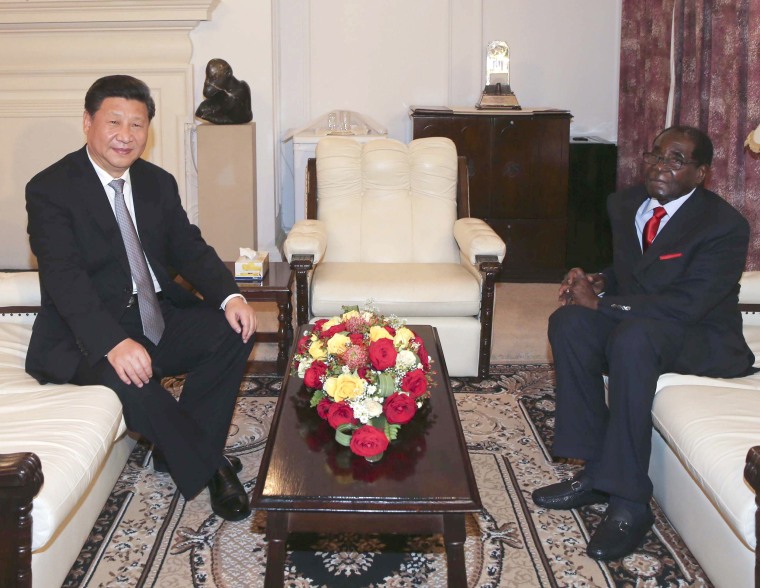 Beijing said Thursday it was paying close attention to the uncertainty in Zimbabwe, and that its "friendly policy" toward the African nation would not change despite the crisis.
Brett said it was likely China will now play a waiting game to see who will come out on top.
"And once they do, I would be very surprised if they said anything other than 'these are the internal political matters of Zimbabwe'," he said.
In August, Zimbabwe's government said a Chinese company planned to invest up to $2 billion to revive operations at Zimbabwe Iron and Steel Company (ZISCO), which ceased production in 2008 at the height of Zimbabwe's economic meltdown. In that year, China vetoed a proposed Western-backed U.N. resolution which would have imposed an arms embargo on Zimbabwe and financial and travel restrictions on Mugabe and 13 other officials, saying it would "complicate," rather than ease, conflict.