Cecil may be the most famous lion to die at the hands of an American trophy hunter this year but, on Sunday, authorities in Zimbabwe revealed he wasn't the first.
Wildlife officials there have accused a second American, Pennsylvania doctor and bow hunter Jan Seski, of killing another lion back in April, saying his local-based guide "hunted without a quota and a permit."
The guide was arrested and officials say he's cooperating. Seski is a cancer doctor in Pittsburgh, but today at his home no one answered and NBC News has not been able to reach him for comment.
Seski was named by Zimbabwe as a client of Nyala Safaris, owned by a landowner who has been arrested on accusations of conducting an illegal hunt.
A Facebook page for Dr. Jan Seski Women's Health was racking up comments on Sunday afternoon. "Kudos on lion kill recently. You are a fine specimen of the human race. I see that you also murdered an elephant ..." one comment read.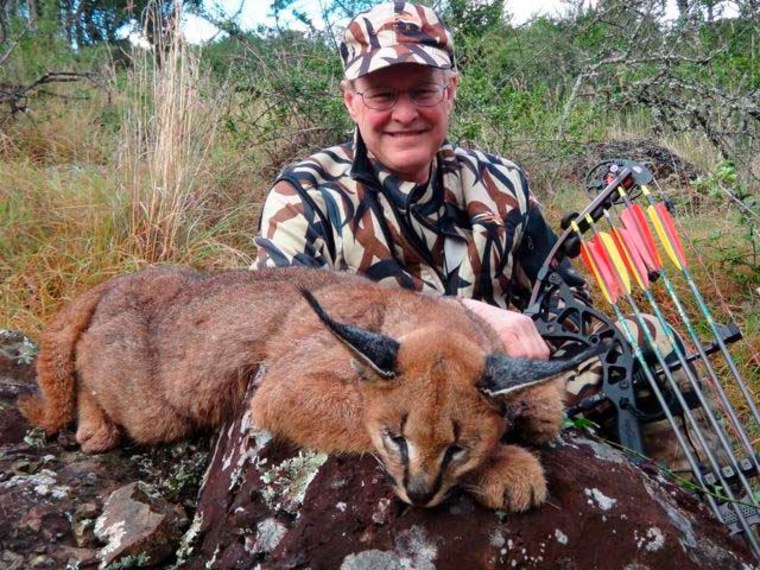 Meanwhile, the death of Cecil, and the fate of his pride has gripped the world. Last night, his image lit up the Empire State Building in New York City.
Dentist Walter Palmer, of Eden Prairie, Minnesota, has admitted killing Cecil, a favorite with foreign tourists and the subject of an Oxford University study. He has said he trusted his guides and believed all the necessary hunting permits were in order.
A report this weekend that Cecil's ally, Jericho, had also been killed rapidly spread across social media Saturday, but were proved unfounded.
Sunday morning, researcher Brent Staplekamp went looking for Jericho and snapped this picture of the lion, tweeting "Jericho is alive and well."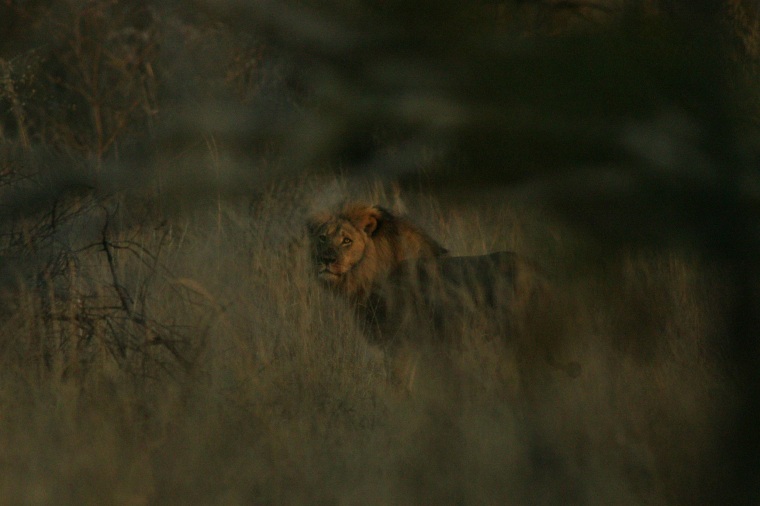 Researchers believe he'll take over the pride now that Cecil is gone.
"Things are going to be hard for him but he's a mature lion, he's 11 years old himself and he's been through all sorts of fights and he's a experienced lion so I think they've got quite a good chance," said Staplekamp.
He noted that Cecil and Jericho used to be rivals but formed an alliance after being pushed into new territory.
The Zimbabwe government has suspended the kind of hunting practiced by Palmer — no more bows — and halted all big game hunting around the park where Cecil roamed.
And while Zimbabwe's government says it's seeking to extradite Palmer, it's unclear whether they'll demand the same of Seski.