A half-century ago, a little-known neighborhood in South Central Los Angeles blew up in a scenario that's still with us: white cops, a black motorist and racial rage.
Forevermore, the neighborhood was a metaphor for that volatile combination.
Thirty-four people died, more than 1,000 were injured and nearly 4,000 others were arrested over the course of those six days in 1965. It was then and remains today "Watts."
Watts then was almost entirely working-class black and poor. Now, it is majority Hispanic — but still poor.
I joined NBC News shortly after the riots and spent many days and nights in those neighborhoods, reporting on the massive amount of aid that poured in, the continuing crime problems and police controversies.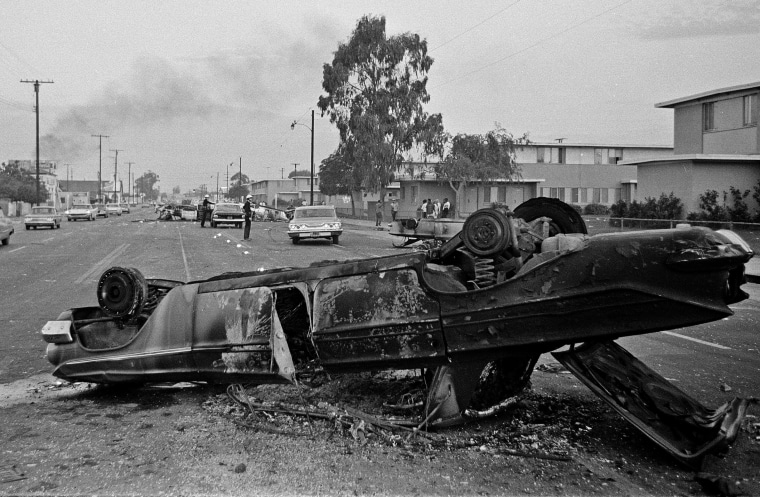 Now I've gone back, and while I can see some progress — better police relations, some better housing, charter schools — Watts remains separate and unequal: still too much unemployment, crime and substandard graduation rates.
Photos: Watts Riots Remembered Half a Century Later
Still defined by race, black and brown.
One small, inadequate hospital, one shopping center. Too much fast food. Not enough fresh food.
Yet, many of the people I met 50 years ago remain, still working to improve the place they call home.
NBC Los Angeles: Events Mark 50 Years Since Watts Riots