1. Oscar winners don't actually own their statuettes. Before winners can sell them, they must first offer to sell them back to the Academy for $1.
2. Only two people know the results before the ceremony. They're not the movie-making elite or A-list celebrities, but PwC accountants chosen to do the final count of Oscar ballots. This year, Rick Rosas and Brian Cullinan are the lucky ones.
3. Seat fillers are hired so the theater always looks full. Sitting in a celebrity's chair while he or she uses the bathroom pays about $125. Plus a free Oscar ticket without having to make a movie.
4. While the origins of the name "Oscar" aren't clear, rumor has it the statuette was named by an academy librarian who remarked that it looked like her Uncle Oscar. The Academy officially adopted the nickname in 1939. Its birth name is the "Academy Award of Merit."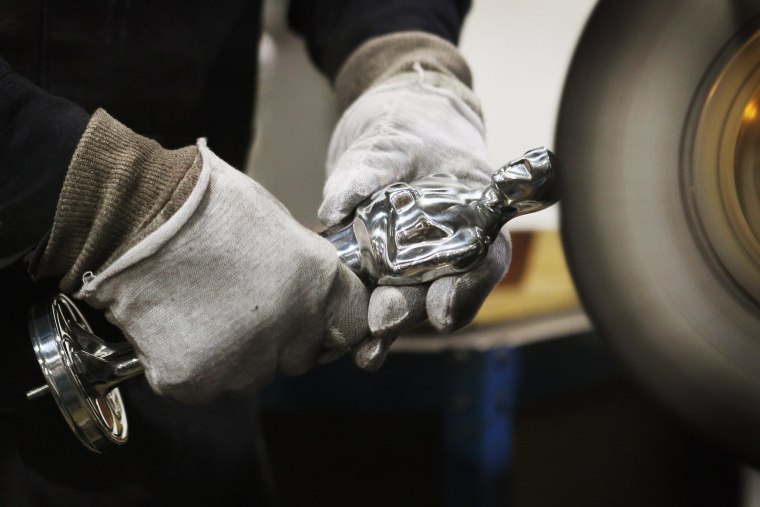 5. Each Oscar statuette is made at the R.S. Owens & Company factory in Chicago. Oscar stands at 13½ inches tall and is heavier than he looks, weighing 8½ pounds. It takes R.S. Owens three to four weeks to create 50 statuettes.
6. R.S. Owens dips each statuette in a tub of 24-karat gold and assigns every Oscar a serial number so that the Academy can track them.
7. Oscar stands in all his birthday suit-glory as a knight clutching a crusader's sword. In need of a model, the designer of the statuette convinced director, screenwriter and actor Emilio Fernandez to pose nude for the sculptor.
8. NBC carried the first televised Academy Awards on March 19, 1953.