It's a million dollar-view from MacDill Air Force Base in Tampa -- but tens of thousands of birds think so, too, and therein lies the problem.
The base is located on a coastal wetland and dozens of species, both migratory and indigenous, love the location and consider the airstrip their own runway. As a result, bird strikes have become a daily danger to the big refueling planes that fly in and out of MacDill; there were 64 just last year.
To try to reduce that number, the Air Force -- with its considerable arsenal -- has gone low-tech in this particular turf war. MacDill's weapon of choice is a shelter rescue dog named Sonic, a border collie with speed that belies her size and a passion for chasing birds. Every day, she arrives on base with Lindsey Garven, her partner, and they patrol the runways and the considerable acreage around it.
"I'm basically the chauffeur, and when I find the birds ... I get as close as possible to them ... and she goes after them," Garven said.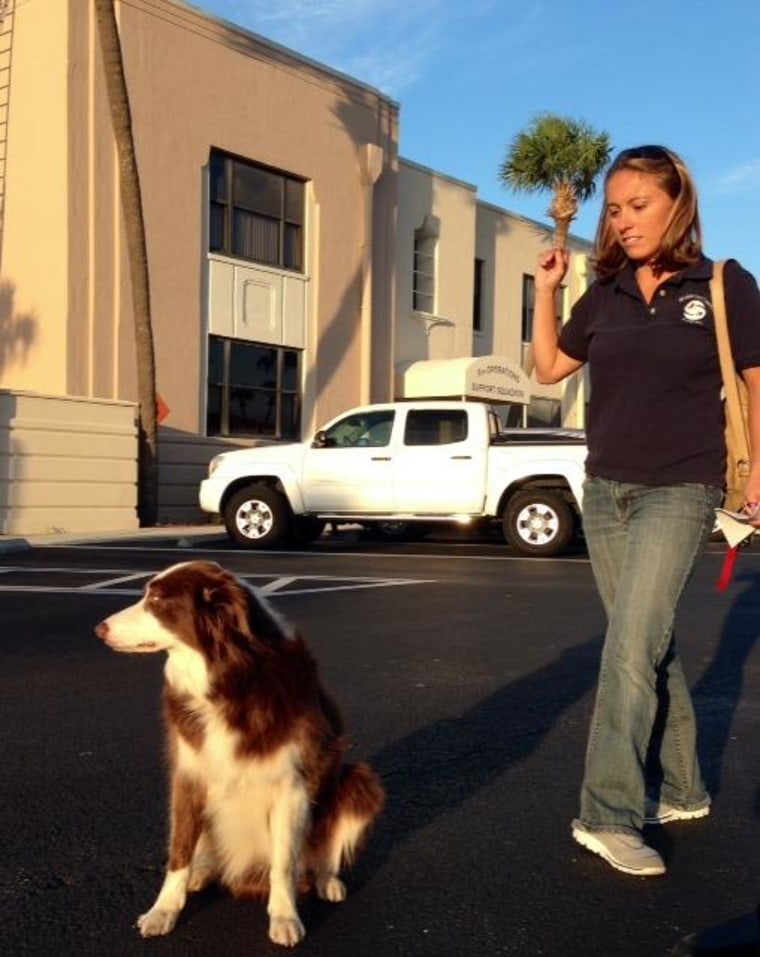 The hours are long. Five days a week, they work from sunrise to sunset. Garven and Sonic are government contractors, so they have no rank, but the pilots at MacDill will tell you they are as important as any four-star general.
"Sonic keeps me and all the other pilots safe when we go fly on a daily basis," Major Zach Davidson said. You can't underestimate the danger of a bird strike, he added. "They can come through a windscreen, they can go into an engine."
Although the Air Force does have air cannons to scare off the birds, Garven says they're predictable and the birds get use to them.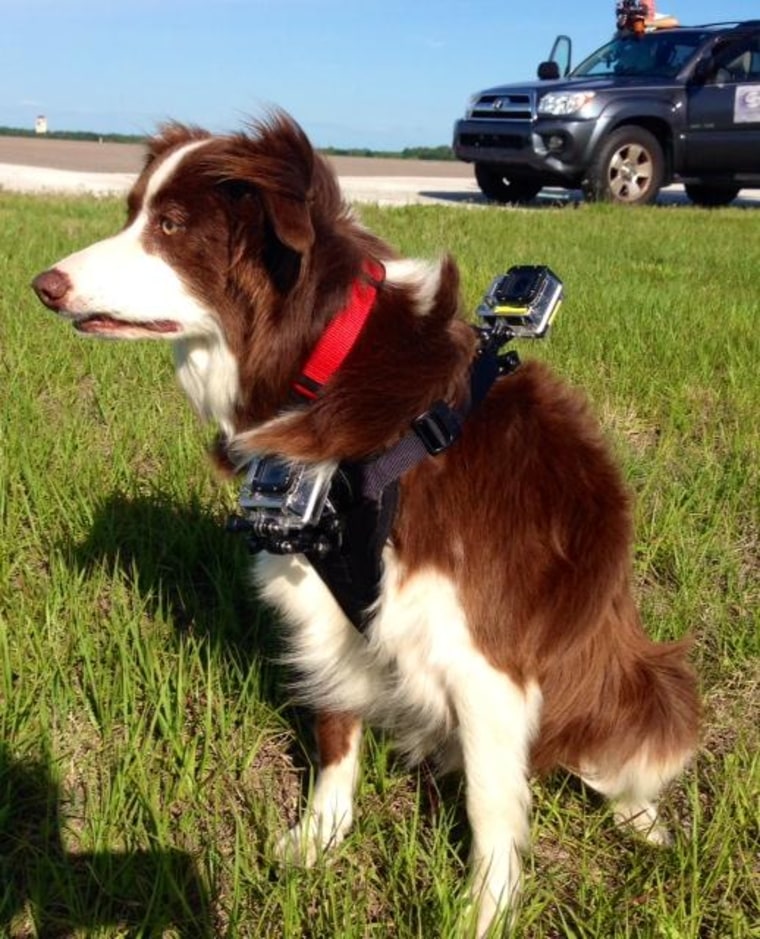 Sonic's only been on the job since February. (She replaced another dog who didn't bring the same enthusiasm to the job.) We spent the better part of a morning watching Sonic at work; we outfitted her with two Go-Pro cameras and mounted another three inside the SUV Garven uses to drive Sonic around base.
With a walkie-talkie at her hip, Garven would get calls from the control tower when a flock was spotted -- and off they went. Garven calls it a dream job. For Sonic, doing what comes naturally is all in a day's work.
Watch the video below to see Sonic in action.