Facebook is known for using its deep pockets to make huge acquisitions, and Wednesday was no exception. The social media giant announced an agreement to buy WhatsApp for the hefty sum of $16 billion in cash and stock. The messaging app offers its users unlimited messaging on mobile devices for 99 cents a year after a one-year free trial.
If you're left wondering why it's valued so highly, here are some of the reasons WhatsApp has such a loyal following across the globe.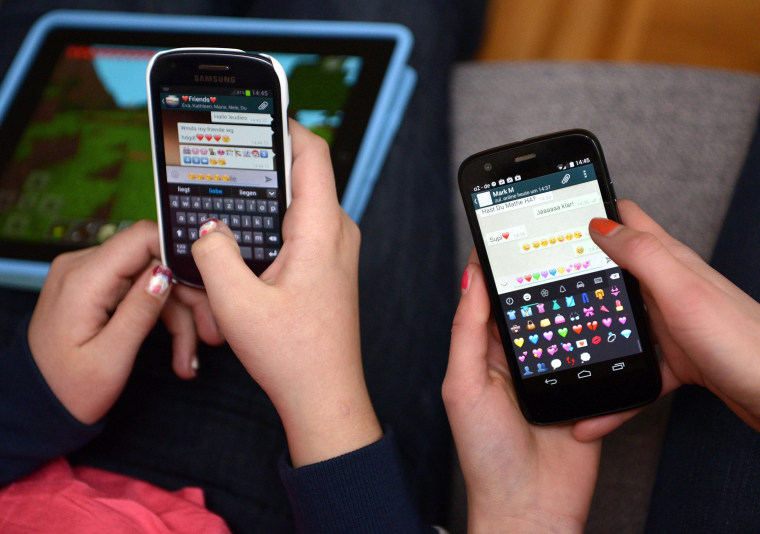 1. No Ads
Seriously, none. WhatsApp remains completely ad-free.
"When we sat down to start our own thing together three years ago we wanted to make something that wasn't just another ad clearinghouse," the company explains on their blog. "Remember, when advertising is involved you the user are the product."
2. It's Cheap
WhatsApp allows users to send messages for free over the Internet, so it bypasses phone carriers that may otherwise charge users to send texts over their networks. It's also free to install.
3. Works on Most Phones
That includes Android, Blackberry, iPhone, Nokia and Windows smartphones.
4. No Need to Add Contacts
When you download the app, WhatsApp automatically scans through your address book and connects you with those who have WhatsApp installed on their phones.
5. No International Charges
With WhatsApp, it's possible to avoid the relatively costly practice of sending SMS (Short Message Service) text messaging overseas.
6. Online Stalking ... Ahem, Monitoring
WhatsApp has a "last seen" or "online" timestamp feature, which tells you if your contacts are online, and the last the time were connected to WhatsApp.
7. Status Updates Galore
Whether you want to be available, busy, sleeping, or at the gym, it's easy to get creative with your status update.
8. Personalize Group Messaging
With WhatsApp you can broadcast a message to many contacts, but each person will get the message individually.