TULSA, OK — Last Labor Day weekend, Tommi Ziegler watched in horror as her pregnant daughter stood sobbing against a car, swollen belly straining against her white tank top, hands bound behind her back with handcuffs.
A routine traffic stop had devolved into a crisis.
"I was shaking," Ziegler said.
Police had pulled their car over for running a stoplight, shortly after leaving the parking lot of a shopping center, where the family had spent the day. After checking her identification, officers told Ziegler's 22-year-old daughter, Chelsey Marshall, that she was under arrest for an outstanding warrant tied to unpaid traffic tickets.
Ziegler held a cell phone up to Marshall's face. Her attorney was on the line.
"Please help," she said. "I don't know what to do."
The arrest shouldn't have happened. Days before, Marshall had received community service after settling the tickets — one for driving without a license, the other for not having insurance.
But Marshall, then late in a high-risk pregnancy, was taken to jail anyway. Her bail was set at $661.
Pending a miracle, Marshall would have to spend the long holiday weekend behind bars.
"My heart just sank," Ziegler said. "I was like, 'Oh, there's no way I can come up with this right now.'"
On any given night, more than 450,000 Americans are locked up in jails, charged but not convicted of crimes. Though the nation's cash bail system is intended to guarantee that defendants will show up for their court dates, critics say it works less as an incentive and more as a punishment inflicted disproportionately on communities of color and low-income defendants.
Last week, criminal justice reformers backed by $30 million in donations from the wealthy and influential announced the launch of The Bail Project — a bold effort to disrupt the bail system by using charitable dollars to bail people like Marshall out of jail. Over the next five years the nonprofit's bail 'disrupters' plan to use a revolving fund to post bail for over 160,000 low-income, pretrial defendants.
Robin Steinberg, The Bail Project's founder and a veteran public defender, said that the way bail is commonly applied in courts both large and small has created a two-tiered, cash-register system of justice. Those who can afford to pay get out of jail, while the poor languish behind bars.
"You haven't been convicted of a crime, you are supposed to be presumed innocent," Steinberg said. "And the only way to get out of a jail cell when bail is set is to buy your way out. That disadvantages poor people and it disadvantages people of color."
"If you're rich, you buy your freedom and you buy the presumption of innocence," she added. "If you are not rich you can't buy your freedom and you don't get the presumption of innocence."
Starting in January, The Bail Project will open offices in Tulsa and St. Louis, Missouri, and eventually expand to 40 other sites. In addition to paying bail, Project employees will work with clients over time to support them through their cases, increasing the likelihood they will return for their court dates by reminding them of their court schedule or connecting them to needed services, such as transportation or childcare. When the case is over, the bail money is returned to the fund.
"That means we can use that same dollar to bail out somebody else's son and somebody else's mother and somebody else's child, over and over and over again," Steinberg said.
Like a snowball rolling downhill, the consequences of remaining incarcerated, even for a day, can quickly compound. Pretrial defendants who can't afford bail risk losing jobs, housing, relationships, even custody of children. In the most tragic cases, being stuck in jail can destroy a life.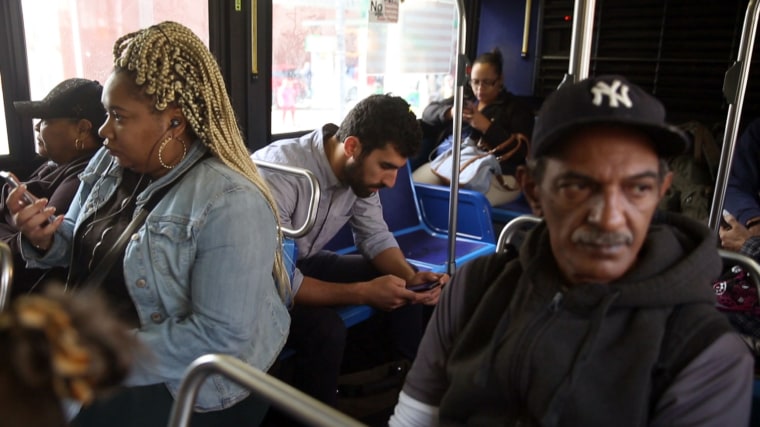 Last year, 26-year-old Jeffrey Pendleton died in a New Hampshire jail after being charged with misdemeanor marijuana possession. He could not afford to post $100 bail. In 2015, Kalief Browder, 22, committed suicide after spending three years at New York City's Rikers Island, including long stints in solitary confinement, while awaiting trial for stealing a backpack when he was 16. He could not initially afford his bail, set at $3,000.
Those consequences fall disproportionately on communities of color, said Vincent Southerland, executive director of the Center on Race, Inequality and the Law at NYU Law, and a member of The Bail Project's board.
"The domino effect on those lives is that you're cut off from employment, cut off from opportunities to reunite with your family, cut off from the community at large," Southerland said. "And it really puts a pause on your life if you're sitting in jail waiting for your criminal case to be resolved."
According to a report by the Pretrial Justice Institute, taxpayers spend about $14 billion a year on costs stemming from pre-trial detention. The Bail Project expects to save taxpayers and municipalities more than half a billion dollars a year.
That return on investment, Steinberg said, helped convince prominent foundations, including Virgin Atlantic CEO Richard Branson's charity, and billionaires like Mike Novogratz to back the fund.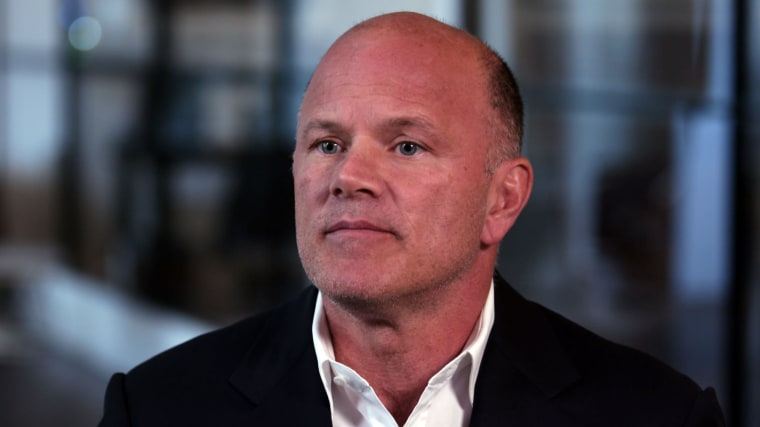 But Novogratz, a prominent hedge fund manager, said it wasn't dollars and cents that drove him. It was the outrage he felt after observing firsthand the sometimes Kafka-esque machinations of the criminal justice system.
"I think it's a revolutionary-in-spirit idea," Novogratz said. "In some ways, it's a middle finger to the system, saying, 'Hey, you know what? The system is so broke we're just going to show up and pay the damn bail.'"
The 'disrupters'
While the initiative is national in scope, it was born in the South Bronx.
Ten years ago Steinberg, then a public defender working in the Bronx Criminal Court, grew so frustrated by the thousands of people languishing behind bars because they couldn't afford bail that she and colleague David Feige launched The Bronx Freedom Fund. The fund provided the blueprint Steinberg and her partners used to go national.
New York City has made several reforms to its bail system, including launching its own citywide bail fund. But in the Bronx, Freedom Fund employees remain besieged by calls from families and loved ones of defendants who can't afford bail. The Bronx Criminal Court is one of the most backlogged in the country, a place where misdemeanor cases — even for minor charges like riding a bike on a sidewalk or jumping a turnstile — can stretch on for months. More often than not, defendants must wait hours to see a judge, only to have their cases postponed, over and over again.
According to court data, in early 2016 there were more than 2,300 misdemeanor cases in the Bronx that had been pending for over a year. Misdemeanor defendants who wish to exercise their right to trial wait an average 827 days for a jury trial. Black, Latino and other people of color make up 95 percent of all misdemeanor arraignments in the Bronx.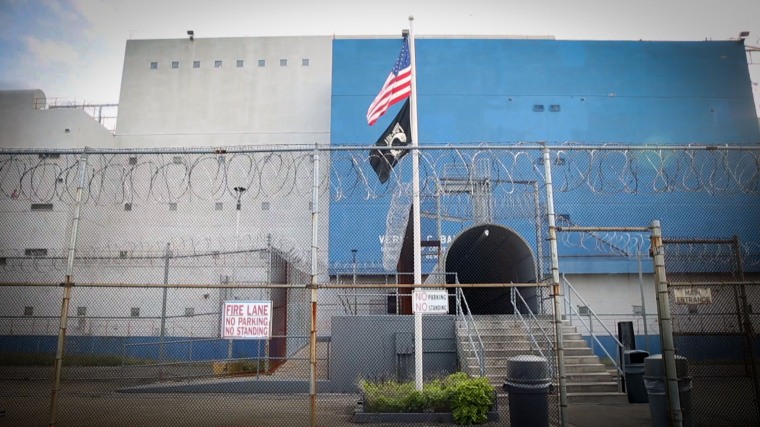 If they don't end up in the notoriously violent central New York City jail on Rikers Island, those defendants are often sent to the world's largest floating jail, the Vernon C. Bain Center on the East River. The lock-up, which sticks to the Bronx shoreline like a barnacle, is known to both attorneys and defendants as "the Boat."
Several times a week, the Freedom Fund's "bail disrupters" travel to the Boat to bail out their clients, sometimes for amounts as low as $250. Past a trash processing plant and a fish market, down a long drive topped with concertina wire, is the bail office. After sliding money through a rusted slot at the window, the mostly African-American and Latino citizens who come to pay bail for their loved ones must sometimes wait for hours as paperwork is faxed back and forth between offices.
Novogratz traveled with a disrupter to the Boat, where the average daily population of male inmates hovers near 800. Around 2 p.m., after Novogratz and the disrupter paid bail for two men, he was shocked to find that they wouldn't be able to get out of jail until 11 p.m.
Upon release, he said, they'd be given a city transit Metrocard and would have to walk to the nearest bus stop, only to come back the next morning to pick up their belongings.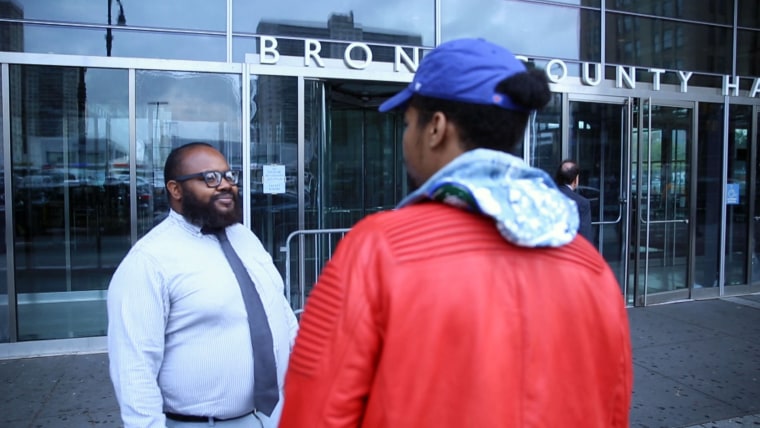 "Every step of the way that day, you realized that there's a system that was just kicking everybody in the knees," Novogratz said. "There was absolutely no dignity built into the system. And all these people were arrested, not even convicted."
"The presumption of innocence that we cherish in this country doesn't exist if you don't have the money," he added. "And that seems outrageous."
A 35-minute bus ride west of the Boat is the Freedom Fund's office at the Bronx Criminal Court, where bail disrupters scroll through an ever-growing spreadsheet of potential clients, and send text messages or make calls to clients, their relatives, social workers, or significant others to remind them of court dates.
That kind of support, said Ezra Ritchin, project director for the Freedom Fund, has helped 95 percent of its clients return for their court dates.
"They get a text message or a call the week before saying like, 'Hey, remember to find child care next week during your court date because it might last eight hours, even though you only see the judge for 20 seconds,'" Ritchin said. "'Remember to call your job and ask for the day off.' That's the kind of support people need. They don't need to be locked up in order to make it to a court date."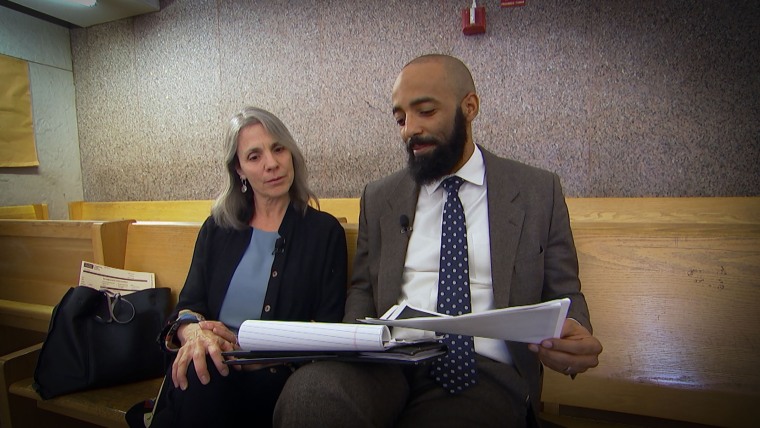 Unaffordable bail can convince defendants their best chance of getting out of jail is to take a plea deal. Stripping away that coercive mechanism, Ritchin said, allows them to fight the charges — interrupting the cycle of guilty pleas sought by prosecutors looking for high conviction rates. There's evidence that making bail translates into weak cases getting thrown out; in the Bronx, prosecutors have dismissed over 50 percent of cases of handled by the Freedom Fund.
"If you're held [pending] bail and you come to court, the prosecutor will offer you a plea deal and say, "If you plead guilty, you get to go home today,"' Ritchin said. "If you maintain your innocence, you have to go back to jail and wait for your next court date….If you do take the prosecutor's offer, you're able to go home. But that criminal record will follow you for the rest of your life."
"Our clients don't have to make that decision," he added. "They don't have to plead guilty."
'They need to be home'
Although the Bail Project has not officially launched yet in Tulsa, it has already made a difference in the life of Chelsey Marshall and her mother, Tommi Ziegler.
While Marshall waited in a holding cell, attorney Ruth Hamilton, who had helped Marshall clear up her warrant days before, made a series of desperate but fruitless calls to the police. Ziegler was frantic about her pregnant daughter spending the weekend in jail.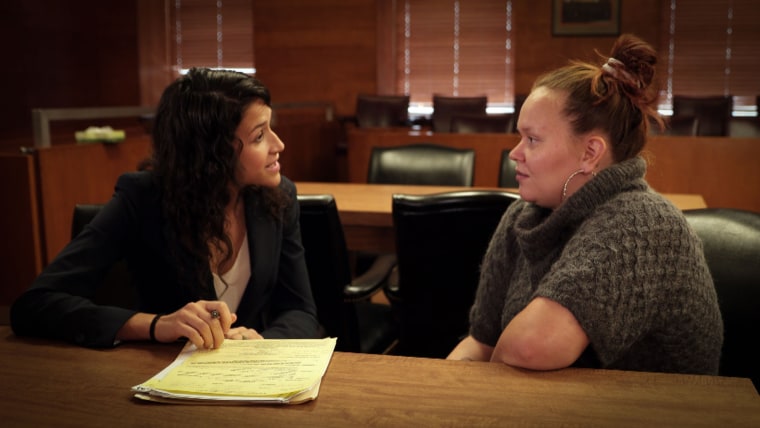 "I asked [Ziegler] if there was anywhere that she could go to get the money or if there was anything she could do," Hamilton said. "She just said no. You could tell how hard that was for her to not be able to pay for her daughter to get out of jail, and to know that the court was going to be closed on Monday."
"It just felt so unjust for someone to be in jail for three days when they never should have been arrested," she added. "I just thought that maybe there was something that somebody could do."
That somebody was Steinberg. She contacted a donor in New York City, who offered to front the bail. Marshall was released.
"It was a blessing," Ziegler said. "You don't know how much it impacts a person's life. When they don't have the money, but they need to be home."