IASI, Romania – Over the past 65 years, the German government has paid more than $70 billion in reparations to Jewish survivors of the Holocaust.
The Germans, however, have refused to pay one small group of Jews who survived a massacre in this city near Romania's eastern border.
Iasi is home to just a handful of Jews now, but at the start of World War II, half the city's population of 100,000 was Jewish.
In 1940, under the dictator Ion Antonescu, Romania became an ally of Nazi Germany and began to implement its own anti-Semitic laws.
On June 29, a week after Hitler invaded the Soviet Union, police and soldiers launched a plan devised by Romanian and German officials. They began rounding up Iasi's Jews, claiming the Jews were fifth columnists who were helping the Russians against the German and Romanian armies. In all, 8,000 Jews were shot, stabbed and beaten to death. Five thousand were murdered in a public square.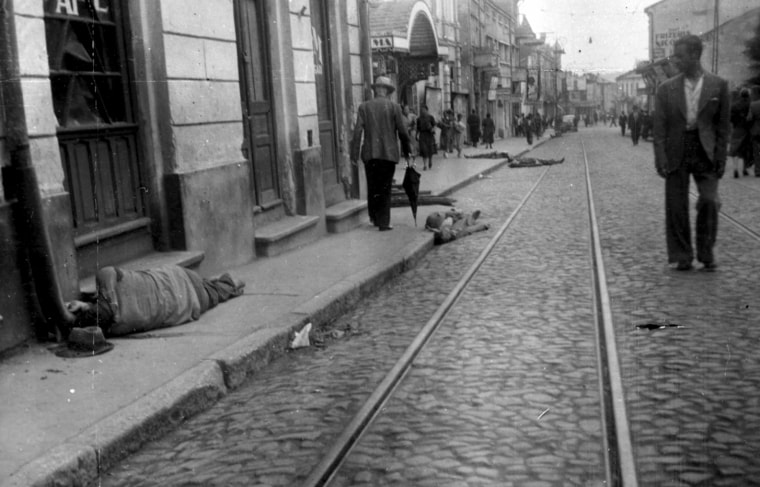 Seven thousand more were herded onto trains, with the expectation that most would die from heat, starvation and overcrowding in the locked cars. Bodies were thrown from the trains as they rolled slowly towards their destinations elsewhere in Romania over many days. Only a few thousand passengers survived.
Between 13,000 and 15,000 Jews died in what became known as the Iasi Pogrom.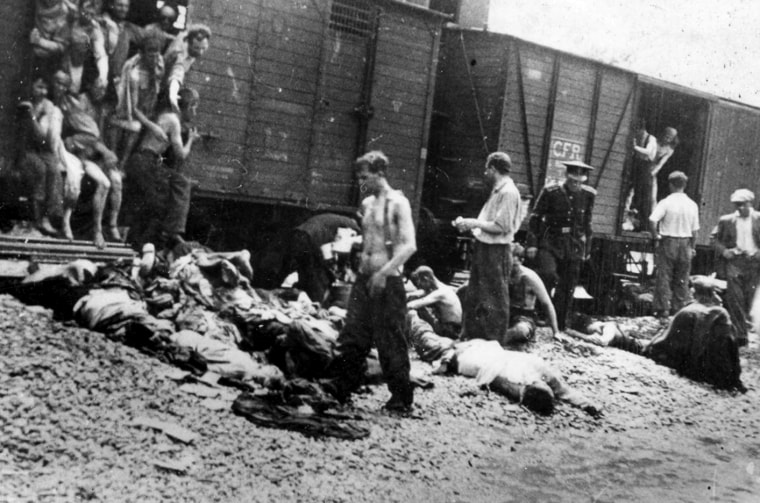 George Herscu, just 13 years old, escaped death by hiding in a cornfield. But his father Joseph, also hiding in the field, gave himself up to save George. Joseph was taken to the courtyard where most of the Jews were killed — and survived the shooting. But then he was loaded onto a train.
Related: 72 Years Later, A Reunion for 3 Holocaust Survivors From Iconic Photo
"No water, no food, heat — he lost his mind," said George, who lives in New Jersey. "He became mad. And that's how he died."
A friend of the family who was on the train later told George about his father's last moments. "I don't know where my father's bones are buried," said George.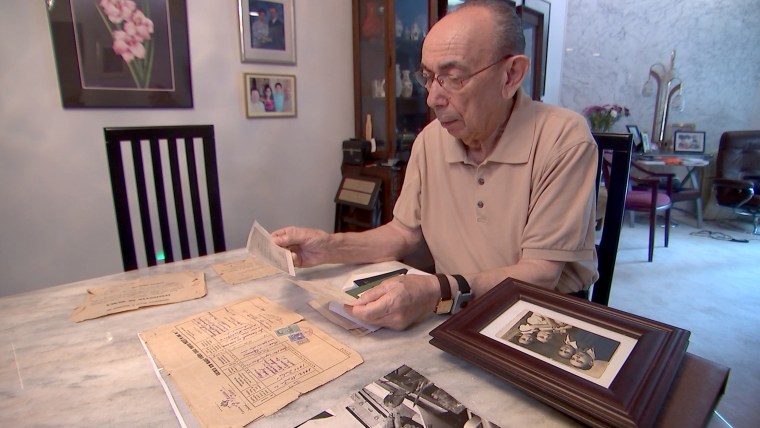 Berta Herscovici, who now lives in Florida, was 10 when the pogrom began. She wasn't shot at in the public square or locked in a train car, but lost most of her family. She's fought depression ever since.
"Uncles and aunts and cousins, they were in this death train," she said. "They destroyed me in a way because I could never get rid of my memories. … Some of my days are hell even now after so many years."
Related: Holocaust Survivor Learns About Family He Never Met
The German government accepts that the deaths on the train were a war crime, but hasn't accepted that it should compensate the survivors. It compensates Holocaust survivors who were held in an "open ghetto" or a concentration camp.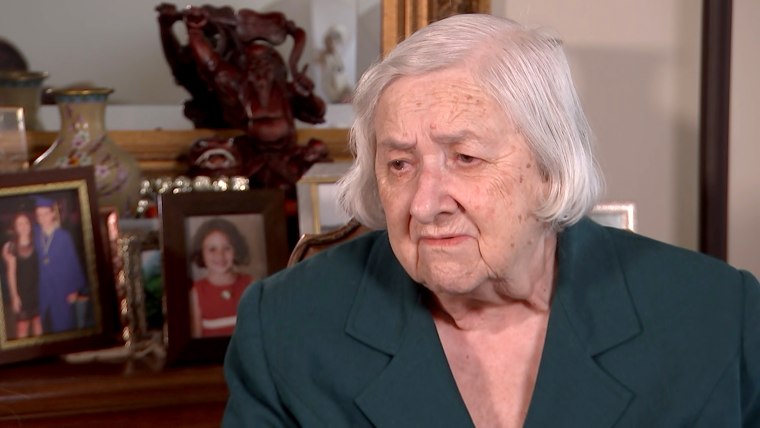 Attorney Stu Eizenstat, who served as an official in the Carter, Clinton and Obama administrations, is representing the survivors as chief negotiator as they press the Germans for payment. He said that conditions for Jews in Iasi meet Germany's technical requirements for compensation. "This clearly is an open ghetto," he said. "It fits to any reasonable definition. The Jews couldn't leave for fear of death. They had stars on so if they did leave, they were shot."
Related: Elie Wiesel, Holocaust Survivor and Nobel Laureate, Dies at 87
But the German position may be about to change. Next week German officials will meet with representatives from the Conference on Jewish Material Claims Against Germany, which represents about 1,000 Jewish Iasi survivors in Berlin to negotiate potential compensation.
The German government told NBC News that, in general, it plans to help Holocaust victims "even more effectively with funding … that will increase next year."