Tonia Hanson didn't take news of her breast cancer diagnosis very well when she first learned of it.
Afraid it would impact her business, she refused to tell anyone except a few close friends and family members. But a few days at a Wyoming camp where women cancer survivors go fly-fishing changed all of that.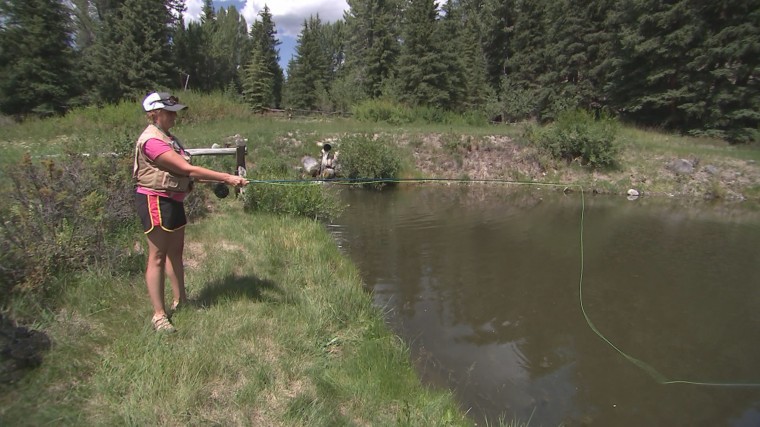 "It is so hard to explain how peaceful it is to just have the motion of casting a fly rod," said Hanson, 52. "It was the first time I haven't thought about what happened to me."
Fly-fishing is no different from regular fishing, except the angler uses as an artificial fly as bait to catch fish. For those who participate, the motion of casting helps exercise muscles that may be weaker after treatment.
But the retreat is more than just physical therapy.
Surrounded by 13 other women at a fly-fishing retreat — hosted by Casting For Recovery, an organization focused on improving the quality of life for cancer survivors — Hanson feels at home. The women are all cancer survivors who've undergone the same aggressive medical treatments, including double mastectomies and chemotherapy.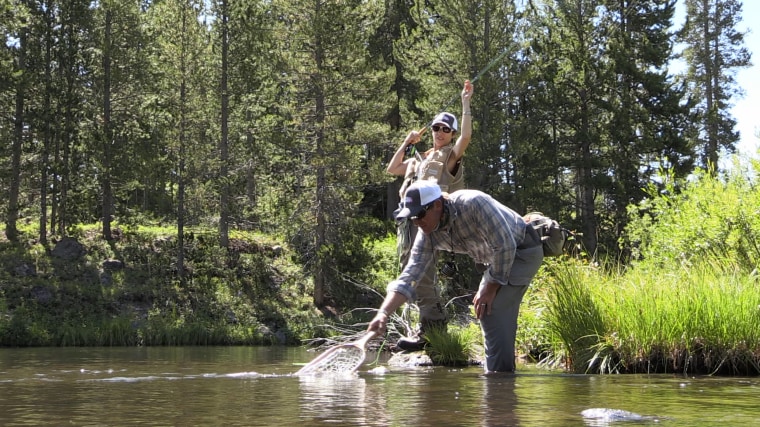 "They know what you feel so you don't have to explain," Hanson said. "It's an awesome feeling."
Kristin Kelly says her cancer treatment was grueling. The 42-year-old was battling stage three cancer, and had what she calls the "toughest radiation."
"It was a very lonely process and I felt no one understood what I was going through," she said.
The women see fly-fishing as a way of casting aside the pain of their cancer treatment.
"When you catch it and you let it go, that visual of just letting it go is always hard for me to do," Kelly said. "It's hard to let go of a bad year."
"It is so hard to explain how peaceful it is to just have the motion of casting a fly rod."
Up to 7,000 women have participated in Casting For Recovery's retreats, and it has seen a surge in interest among potential participants.
"A great majority of the women who attend Casting For Recovery have never attended any sort of conventional support group for their cancer," said Executive Director Whitney Milhoan. "And so it tells us that this unconventional approach to healing is really meeting a need."
And for Hanson, the retreat is a reminder that she's regained a semblance of her old self before the cancer.
"This is life," she said. "I'm doing more of it."