After 37 years of working on stories for the NBC News Washington bureau, video editor Rich Clark is retiring after tonight's broadcast.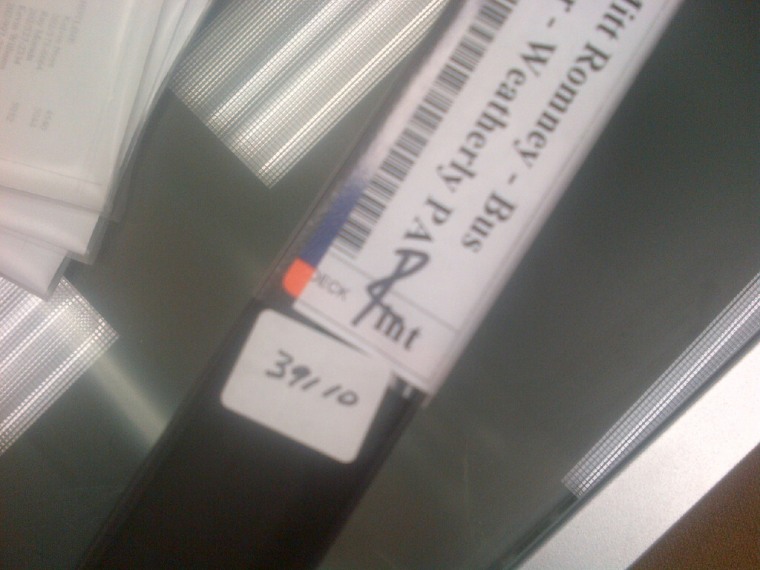 Several years into his tenure, Rich began numbering every tape he put into an editing machine. He watched the tape technology evolve, and the machines become more sophisticated and speedy; and today when we took a photograph of one of the last tapes Rich handled, his count had reached almost 40,000.
That's a mind-boggling number in a business that is as ephemeral as ours, but Rich stood out all of those years for his solid, steady, quiet professionalism. One veteran put it like this: When a young producer came into Rich's edit room and was unsteady and inexperienced, Rich raised that producer's work up, taught the producer new ways of looking at things, and made that producer better. When an older producer came into Rich's room, frenzied and determined to stake out new visual heights, Rich calmed that producer down with a steady hand and guided the producer back to calm waters and realistic goals.
Rich Clark taught a lot of "Nightly News" producers, and producers for other NBC network broadcasts, a  brand of journalism that they could be proud of, and never wavered from his dedication to excellence. Like most veterans, he was a stickler for the fundamentals. From visual clarity to good grammar, he led a generation of journalists. We will miss him, and we wish him well.