A handkerchief, a driver's license and handwritten letters – they are a small portion of thousands of items sitting inside a Harlem warehouse. But the storage contents are more than just familial heirlooms from some bygone era. They're the highlights of a life of one of the civil rights movements most iconic figures.
The Rosa Parks Archive includes documents, photos and awards given to the seamstress known for refusing to give up her bus seat to a white passenger in Montgomery, Ala., on Dec. 1, 1955. Parks died in 2005 and a legal fight between her heirs led a judge to seize the activist's belongings.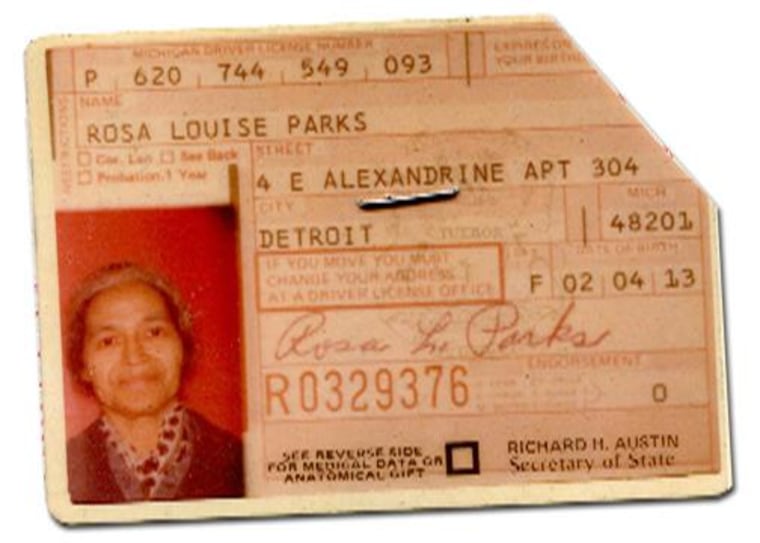 Nearly 60 years after Parks' pivotal moment, her entire collection is up for auction at an asking price of $10 million. It includes her documents, books, certificates and photographs. It also has letters and notes written to her and written by her. There's even a correspondence to Dr. Martin Luther King Jr.
Watch the video below for an exclusive and up-close look at Rosa Parks' keepsakes.