The national campaign that sparked 1,000 milk mustaches will be put to rest after a 20-year run.
It's being replaced by a new slogan, "Milk Life," that's designed to highlight the protein benefits of the drink, according to Julia Kadison, interim CEO for MilkPEP, which represents milk processors around the country.
"This is not about getting rid of 'Got Milk?'" Kadison said. "While most Americans have milk in their refrigerators they've either forgotten or never knew the nutritional value in milk and why they should consume more of it."
The first "Got Milk?" ad appeared in 1994 featuring supermodel Naomi Campbell.
Naomi Campbell (1994)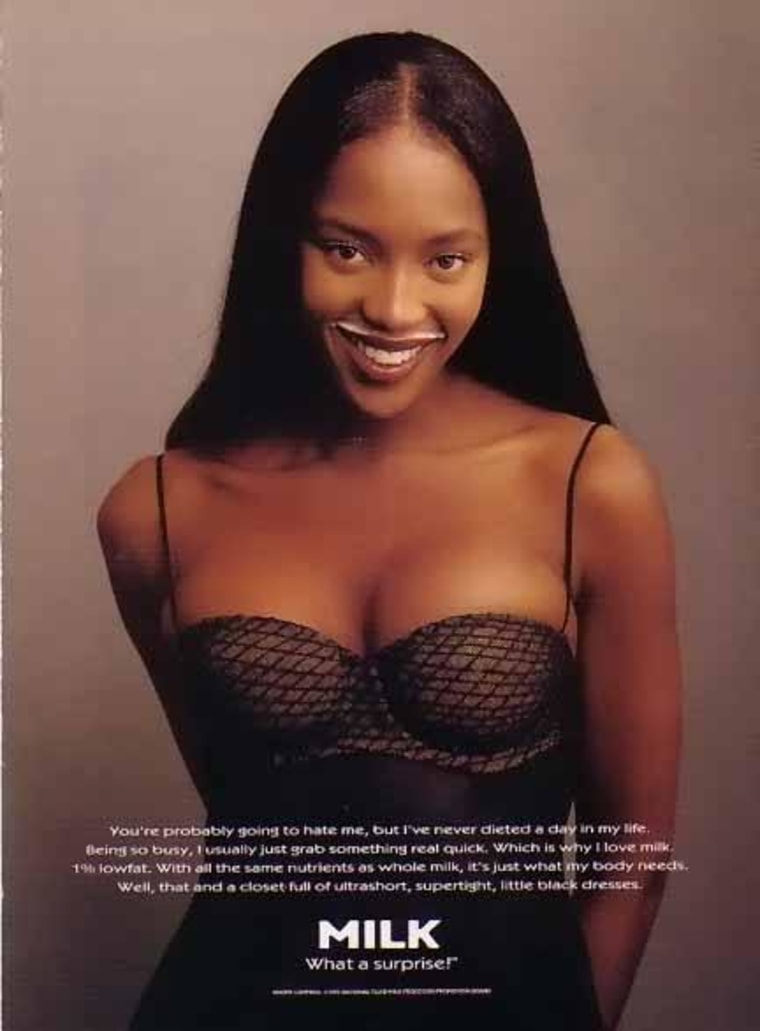 It was the first of many celebrity appearances, including some fictional characters like Austin Powers.
Austin Powers (1999)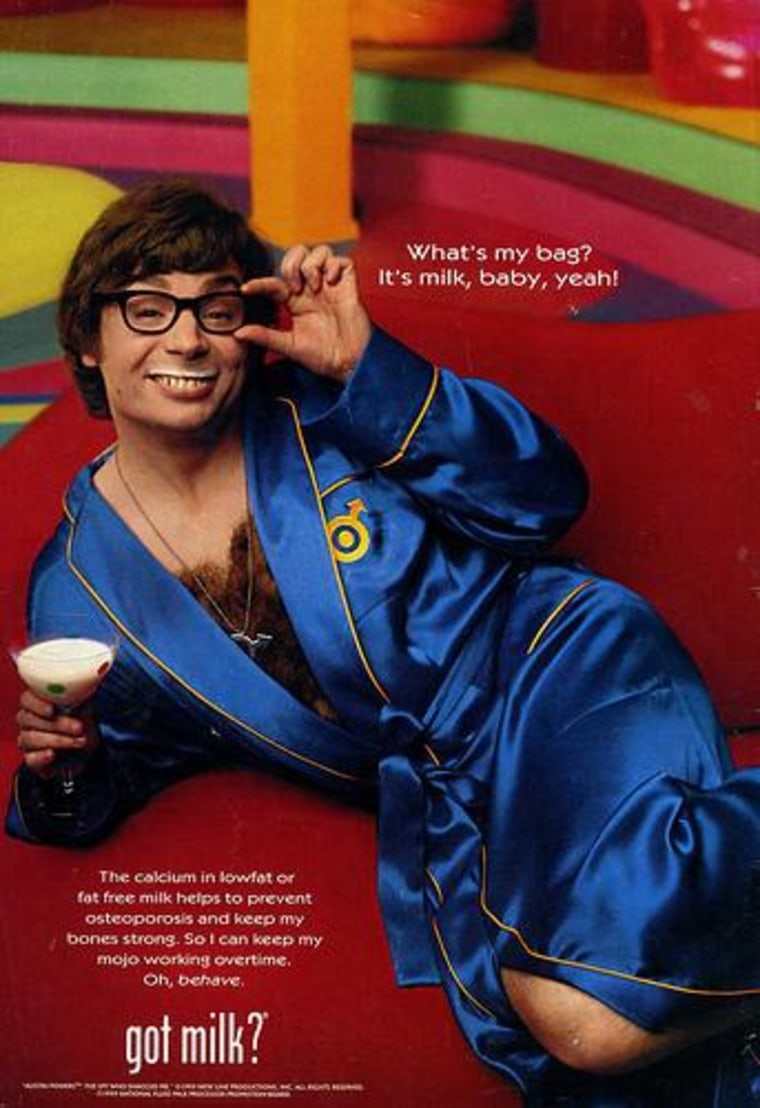 Cartoon characters were also given the opportunity to wear the milk moustache, including the Rugrats, Garfield and the Simpsons.
Bart & Lisa Simpson (1997)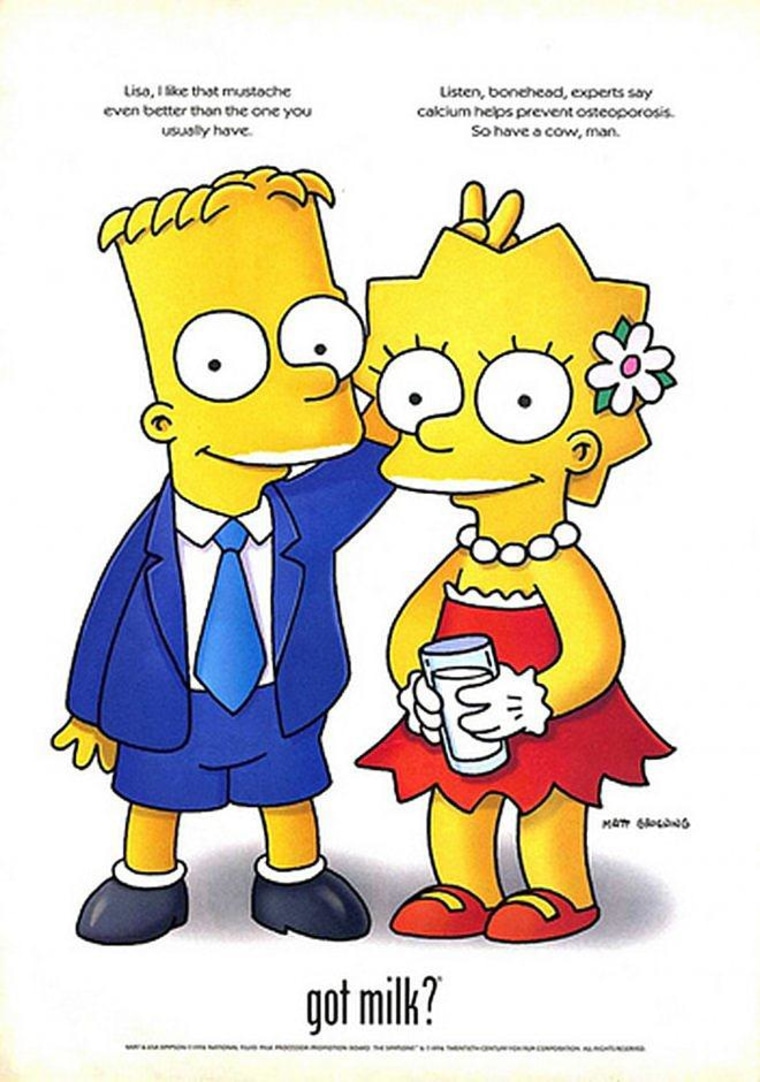 Athletes from nearly every sport also appeared in "Got Milk?" ads, including tennis pros Serena and Venus Williams.
Serena & Venus Williams (1999)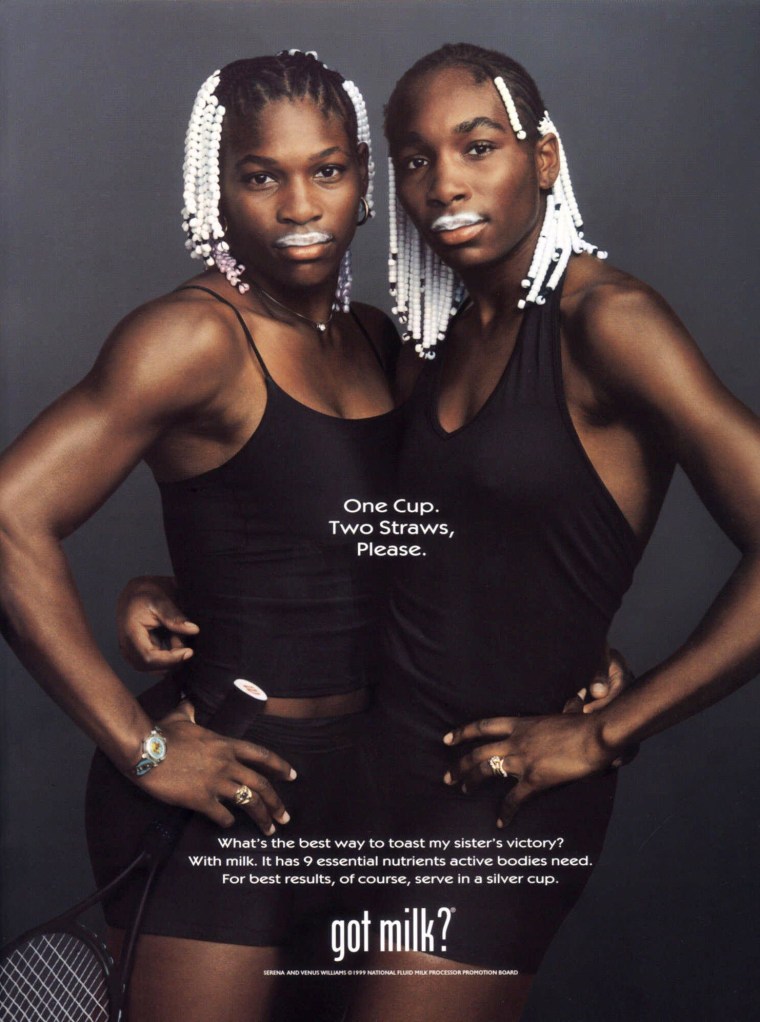 Rounding out the list is rock star Steven Tyler of Aerosmith, who added his own flair to the ad.
Steven Tyler (2002)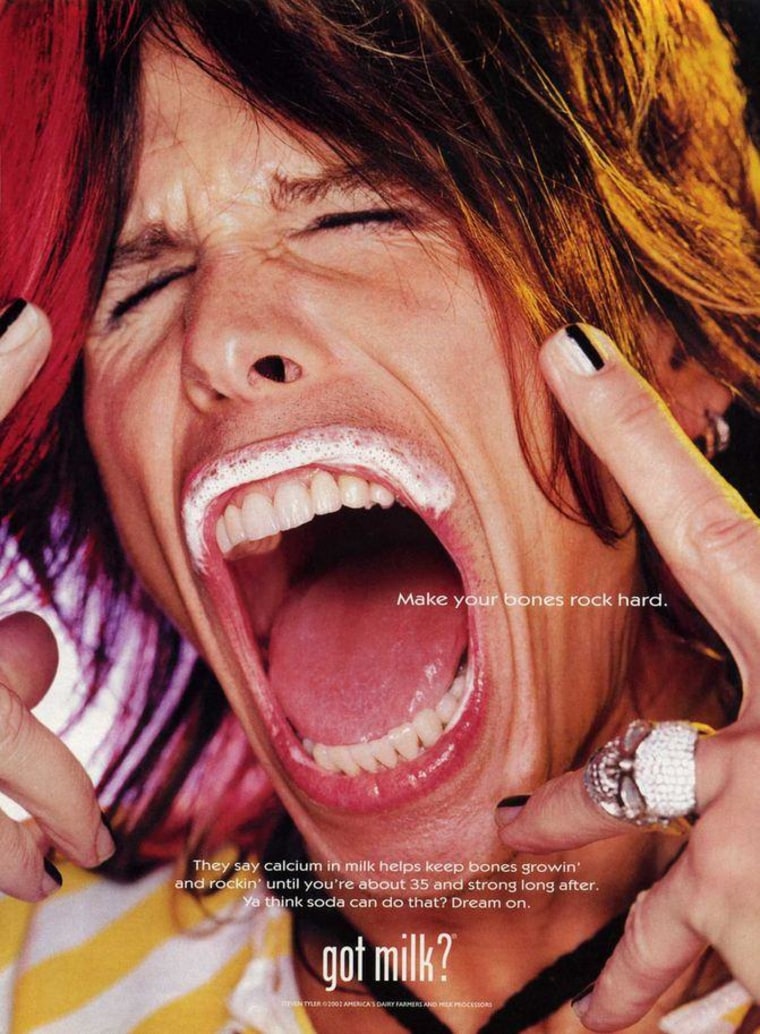 The iconic "Got Milk?" tagline was first created by advertising firm Goodby, Silverstein & Partners in 1993 and adapted by the Milk Processor Education Program, or MilkPEP, soon after.
According to Kadison, the original campaign started because of declining milk consumption.
Per-capita fluid milk consumption has declined by approximately 25 percent since 1975, according to the U.S. Department of Agriculture.
"What we wanted to do is really understand how to get milk back on consumers' radar," she said.
Here's the first "Milk Life" video ad:
The current campaign does not feature any celebrities, a noticeable change from past milk ads, focusing on what Kadison calls "everyday folks" instead. Here's a sneak peek at some of the print ads: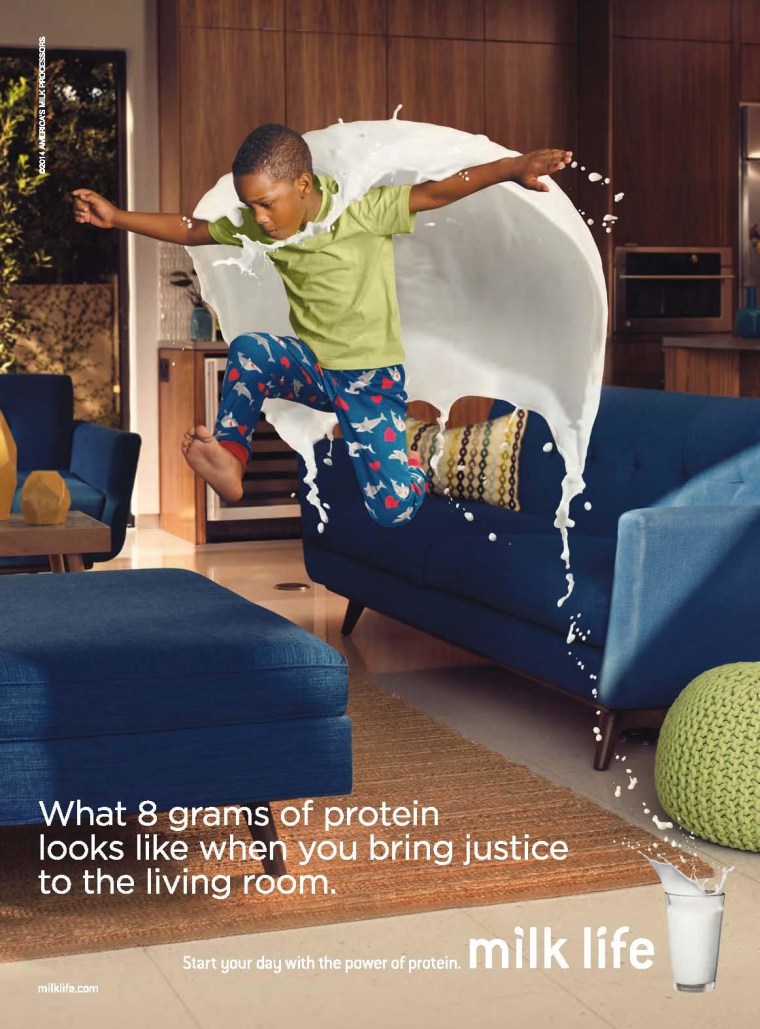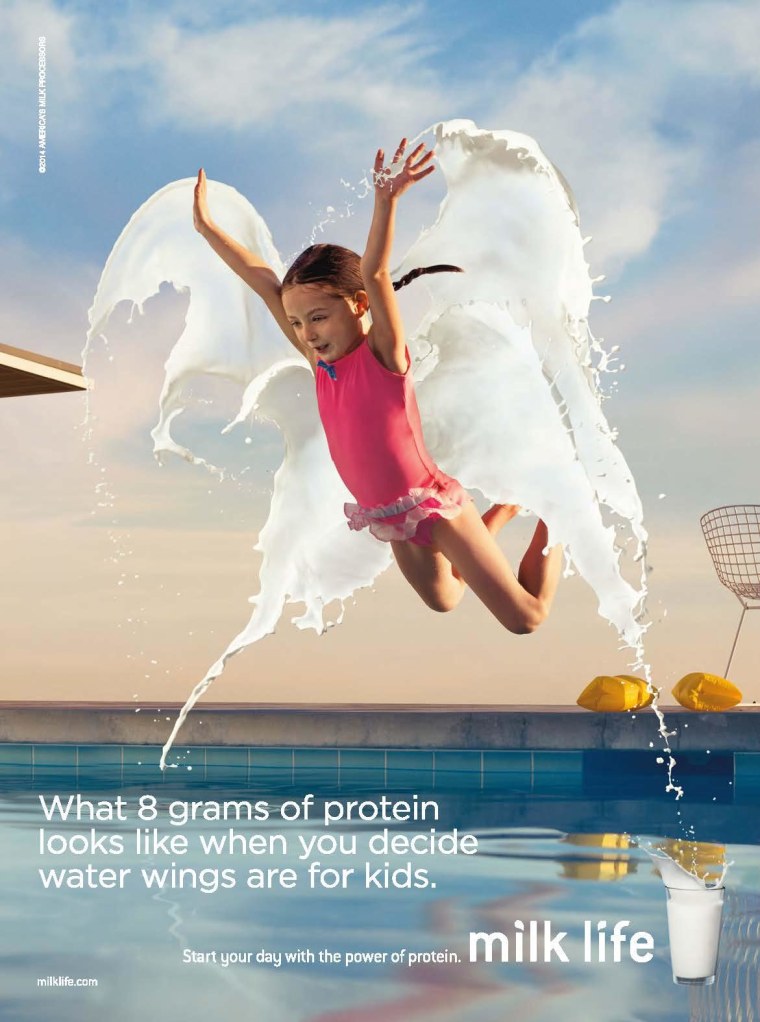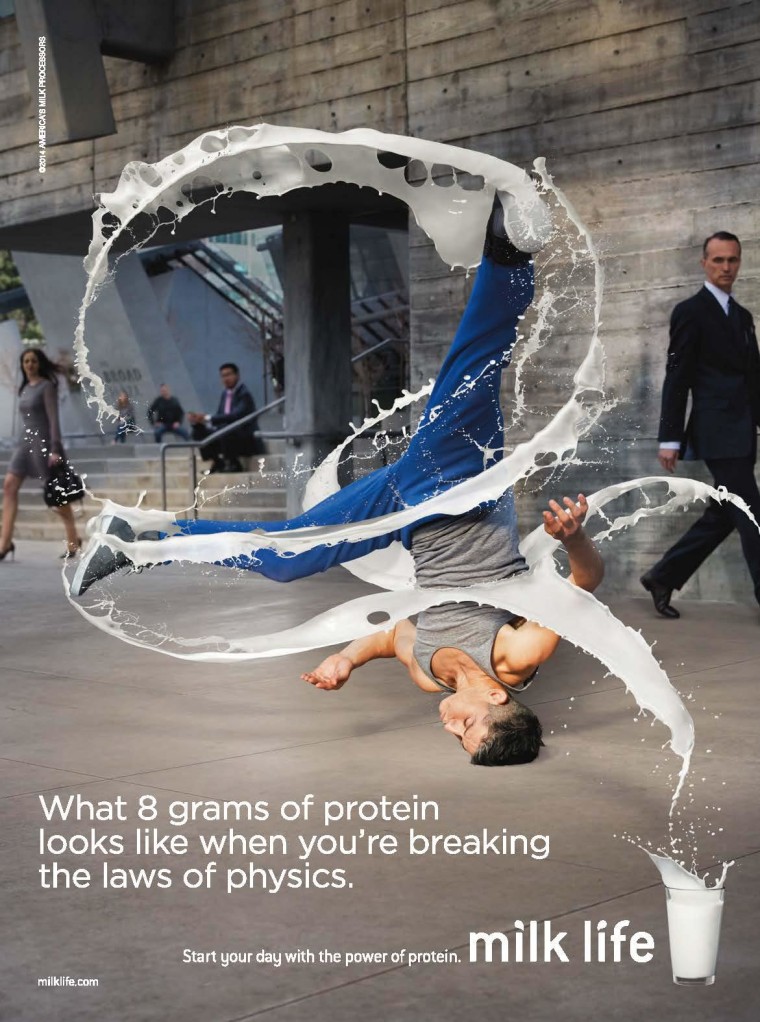 But don't say goodbye to that milk moustache too quickly.
"I think it would be nuts for us to walk away from that," Kadison said. "We'll probably be using the moustache more tactically than we have in the past."
Meanwhile, the original "Got Milk?" campaign will continue in California.