The upcoming movie, "Green Book," tells the tale of two men who are forced to become friends during their journey on a concert tour in the racist, Jim Crow-era South.
Based on a true story, in the 1960s, musician Don Shirley and tough guy/chauffeur Tony Lip are complete opposites. Shirley is a highly-educated African-American who lives above Carnegie Hall playing classical music for audiences. Lip, is an Italian-American from the Bronx who works in security but agrees to be Shirley's driver through the south.
The release of the film comes a year after a deadly white supremacist gathering in Charlottesville, Va., and amid a three-year surge in hate crime. Americans also continue to protest over gun control, police brutality, politics and immigration.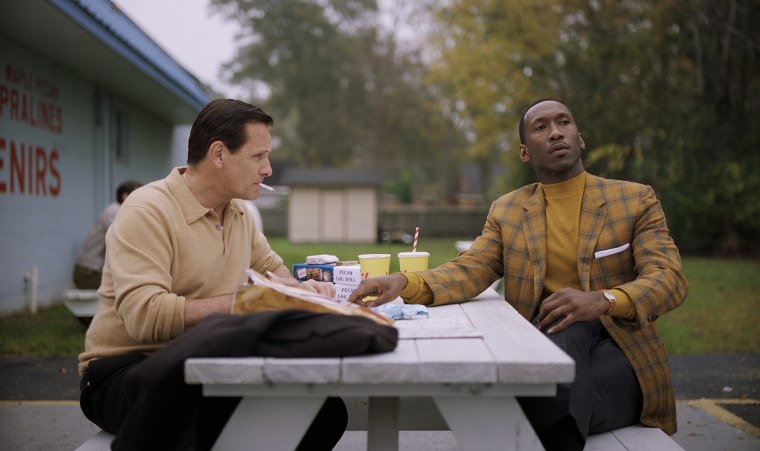 Academy Award nominee Viggo Mortensen plays Tony Lip in the film and said the message of the film will resonate with many.
"One thing I felt was really valuable, in the script, was that it didn't tell you what to think," Mortensen said. "It didn't tell you what to feel. Yes, there's a history lesson. There's a civics lesson there. You could even say that there's a cautionary tale that can be applied to our time, or any time really, in terms of discrimination, racism, ignorance."
For Academy Award winner Mahershala Ali, who plays Don Shirley, the story's message is as relevant now as it was decades ago.
"I will say if it was 10 years ago or 20 years ago it would be a movie for our time," said Ali. "I think the difference is, a heightened awareness about the division in our country, in the last couple of years. I think there's more eyes on the problems, and the things that need to be bridged between communities. And I do feel that this film fits perfectly in the culture right now, as far as something that can serve as an example of what is possible."
The storyline, Ali said, is simple: Two very different guys who grow to respect and admire one another.
Nick Vallelonga, the real Tony Lip's son, co-wrote the film. He got Shirley's permission to tell their story but agreed to do so only after Shirley had died.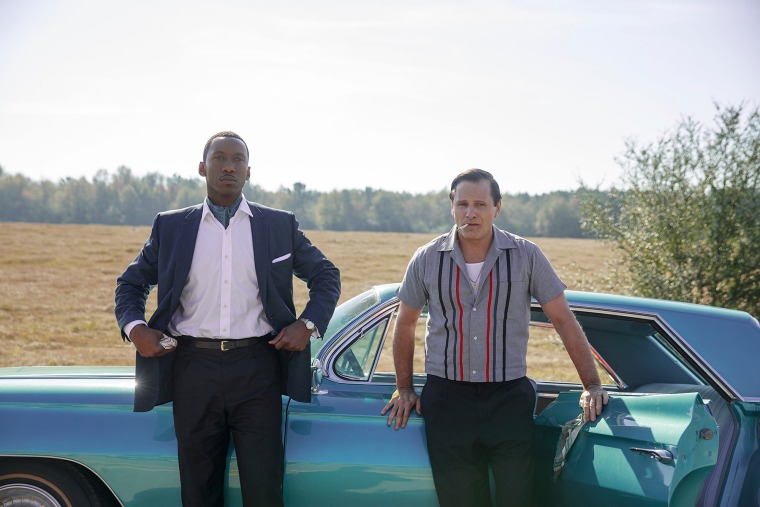 "I felt whenever I told it, it would resonate and ring true," said Vallelonga. "I think, it's a bit of a metaphor, not to get cliché, it's about, the country, what's going on, and these two opposites coming together. And it just shows communication, love and shared experience — it sounds too simple, but everybody's the same. Same human emotions, loves, wants, needs and they came together that way."
Ali said he was drawn to the film because he had not seen a character like Shirley's on-screen before. Knowing it's always a greater challenge to portray a real-life character, Ali said he spent time watching documentaries about Shirley so could accurately reflect his style. Ali even immersed himself in intense piano lessons to learn how that would affect his posture and his awareness to embody Shirley's style. Along the way, Ali realized that Shirley's performances in the South were his way of taking a non-violent stance against discrimination.
"Black people have always had to sort of equip themselves in combating racism and discrimination [with] dignity and intelligence," said Ali. "I believe Doctor Shirley was are of this in a really heightened way. And so, therefore every exchange that he would have, every plantation mansion he would play at, he was aware that these people thought of him, thought of his people, thought of his tribe in a certain light."
But while he was welcomed to perform for white audiences, Shirley was never accepted as an equal. In the movie he's not allowed to eat in restaurants with white people. Even the restrooms were segregated. Scenes in the movie show him turned away from eating at bars and using the restroom inside one venue where he was scheduled to perform.
While Shirley and Lip traveled, they had to rely on the Green Book, which listed hotels, restaurants and even gas stations that were safe for black people.
Created by Victor H. Green in Harlem, for 30 years, travelers from across the country depended on "The Negro Motorist Green Book," to evade what could be dangerous and demeaning situations.
"[Creating the book], wasn't done as a business venture," said Maira Liriano, associate chief librarian at The Schomburg Center's Research division. "They didn't do this to make money. This was a service to the community, the African-American community. Victor and Alma and the other people involved in creating this were very much products of their time. And, they knew that to be African-American in this country you had to depend on each other to get through, to get through life."
Many black families at the time avoided visiting the South because of the life threatening situations they could face. Gloria Gardner's parents migrated north, but they still had family in the south. So, with the help of their Green Book they would venture South for visits. The book helped Gardner's family safely navigate their road trip from Michigan to Louisiana.
"The green book was our survivor guide," Gardner explains. "It was like the Bible for travel it meant the difference between life and death."
While the book was critical for their survival, she said her mother would have made them travel without it, if needed.
"She would insist on it," Gardner said. "We just would've gone on a wing and prayer. You always hope that everything's going to work out okay. That you'll be safe. But the guide really helped because you knew where to stop. You knew where to go to get something to eat. You knew where to get gas."
In cities across the country, black people could be turned away for entering the wrong establishment or even risk the possibility of being lynched.
Vallelonga hopes the movie will inspire audiences to learn more about this book, a once vital guide for black travelers.
"Even if we just did that, we did a little spark to get people to go, 'I need to learn about this,' and teach people, wow, this was going on — not 200 years ago, within our lifetimes. So this is an entertaining movie that hits social causes, and I think we handled it just right," he said.