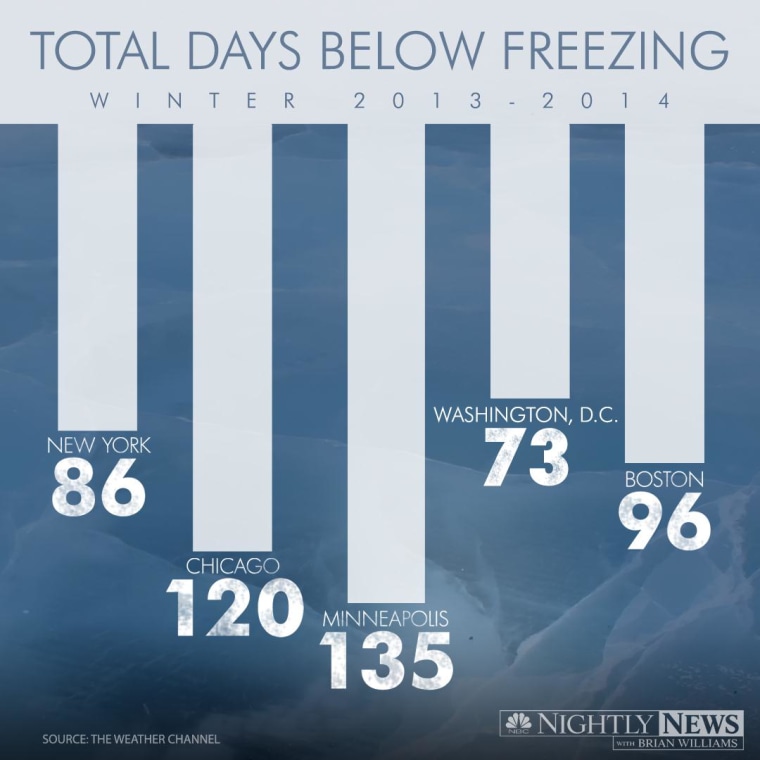 For many, this has been the most brutal winter in recent memory. New York, Chicago, Minneapolis, Washington, D.C., and Boston experienced a combined 500 days of freezing temperatures. Minneapolis, accustomed to chilly weather, put the loyalty of its residents to the test with a jaw-dropping 50 days below zero. Philadelphia saw double the amount of normal snowfall for four months in a row. And an ice storm crippled Atlanta, stranding hundreds and forcing thousands to abandon their cars on roadways. It was just as Punxsutawney Phil predicted on Groundhogs' Day: this winter wasn't going away anytime soon.
The cold not only took a toll on our psyche but also our pocketbooks. New York City increased their snow-removal budget by $35 million in February, adding to the $53.7 million budgeted in November. Millions have been spent on pothole maintenance across the country. Michigan estimates they will spend $13.2 million to $17.6 million for pothole maintenance 2014 – that's 50 to 100 percent more than in 2013.
Tonight on "Nightly News with Brian Williams," NBC News' Kevin Tibbles says goodbye to the season that felt like it would never end and evaluates its cost to American families.