Utah Woolen Mills, a high-end clothing store in Salt Lake City, Utah, has been around for 112 years. It's a place steeped in tradition. But this year, the company decided to try something new.
They call it the "Suited for Good" program. For every suit the store sells, another one is given to someone who is struggling to find a job. The recipients get a suit, a shirt, a tie and shoes, plus a custom fitting.
"It's not about the suit. It's about the man inside," said B.J. Stringham, the store's president. "It's about giving that person ... a chance to shine and to not be worried about what other people think about them."
Among the recipients is truck driver John Bos. He dreams of working in the business world but found it difficult to hunt for a job without a suit. One time, he couldn't even finish dropping off his resumé.
"I have to admit, I got embarrassed and left without doing anything," Bos said. "I didn't look the part."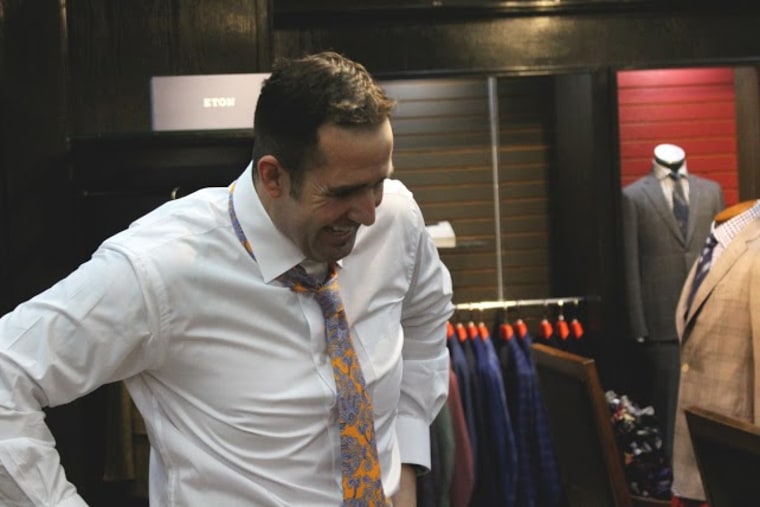 A few weeks ago, Bos got a new suit and, with it, a new sense of confidence.
"The next step is the job," he said. "And to let them know that I'm not just a suit, but actually a great talent, as well."
Recipients are people who are actively looking for work and committed to improving their lives. So far this year, the store has given away 41 suits, and 20 more people have booked appointments to get their own. Local refugees are also eligible.
Anyone interested is asked to fill out an application and describe obstacles they have overcome and what they would do to pay the good deed forward.