Meet three-year-old James Tufts, who's running to become the youngest mayor of Dorset, Minnesota.
He's hoping to follow in the footsteps of his older brother, Robert "Bobby" Tufts, 6, who was 3 when elected and is known as "America's cutest former mayor."
But his brother, Bobby, is nervous for him once he takes the top job. "If he wins, it'll take up all our fishing time and we won't get to go fishing that much," he said.
The mayor's job in the tiny town of Dorset — population 22 — is a ceremonial post and it'll cost you a dollar to place a vote. But all proceeds from the election go to the annual town fair.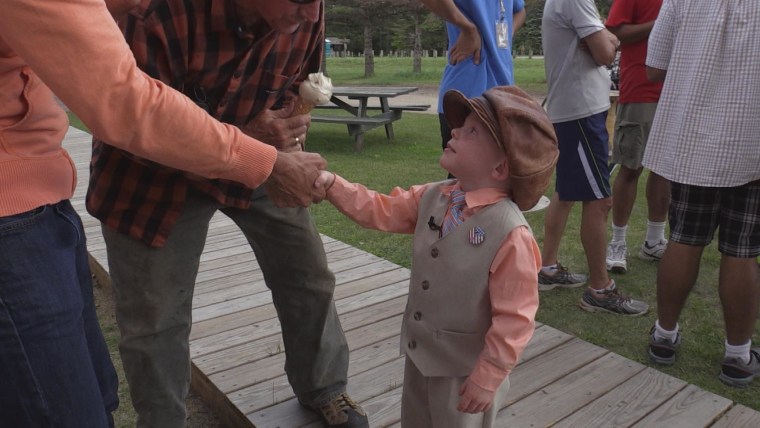 James is already a favorite for the job. His mother, Emma, says he's wanted to be mayor ever since his brother took the job.
"He would tell everybody that he was the mayor when Robert would shake their hands or introduce himself," she said. "When he campaigns and people ask him if he's the mayor, he just says 'yes' and proceeds with that."
But his brother Bobby has been giving advice for greeting people on the stump — lessons that are as relevant for pint-sized politicians as their adult counterparts. "Be nice to people and look them in the eye when you speak," he said.
And if he wins on Election Day, which is Sunday, everyone in the town gets a free ice cream cone. He would become Dorset's youngest mayor, beating his older brother's achievement by just two days.