By Andrew K. Franklin, Senior Producer, NBC News
Martin Luther King Jr's "I have a dream" speech was a defining moment for the civil rights movement, for America, and for King himself. Fifty years ago this week, King's soaring words marked a turning point in this country's long and bitter conversation about race, and earned King a place in history. When we remember Martin Luther King, we remember his dream. It helped awaken an entire nation.
So it's hard to believe that just over three and a half years after that triumph, King would tell an interviewer that the dream he had that day had in some ways "turned into a nightmare." But that's exactly what he said to veteran NBC News correspondent Sander Vanocur on May 8, 1967. In an extraordinary, wide-ranging conversation, King acknowledged the "soul searching," and "agonizing moments" he'd gone through since his most famous speech. He told Vanocur the "old optimism" of the civil rights movement was "a little superficial" and now needed to be tempered with "a solid realism." And just 11 months before his death, he spoke bluntly about what he called the "difficult days ahead." To mark the 50th anniversary of King's speech, we present highlights from that exclusive, rarely seen interview, newly restored from the original color film.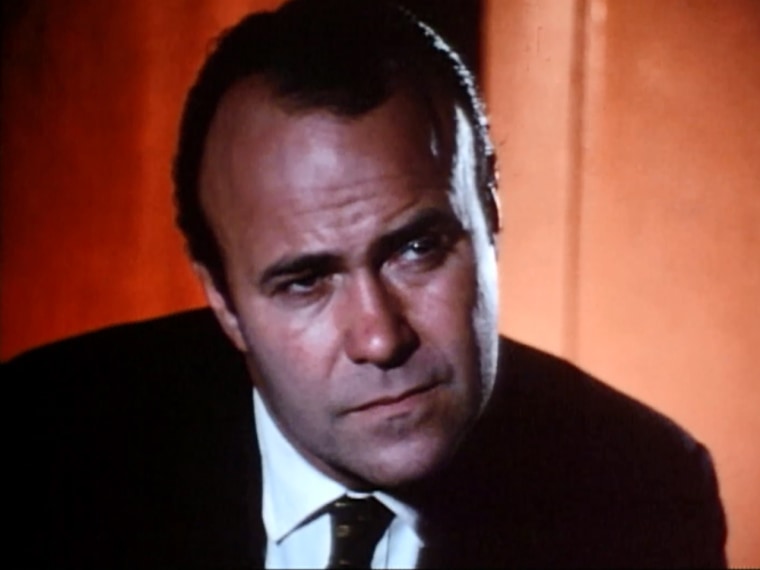 A lot had changed for King since 1963. John F. Kennedy was gone. He had been impressed by King and had delivered his own historic, nationally televised speech on civil rights in June of that year. Kennedy's successor Lyndon Johnson won passage of the Civil Rights Act and the Voting Rights Act, declaring in a memorable 1965 speech to Congress, "We shall overcome." But by 1967 Johnson had taken the country deeply into the war in Vietnam.
Click here for powerful images capturing the struggle for civil rights
King opposed that war – in fact he was one of its most prominent and vocal critics. Just four days before his interview with Vanocur, King delivered a scathing anti-war speech at New York's Riverside Church, calling the U.S. government "the greatest purveyor of violence in the world today." It cost him white support, and even angered many blacks, who felt King should confine his message to civil rights. And crucially, it poisoned his relationship with Johnson, who had been a key ally.
By 1967, King also had to contend with the fact that he was no longer the unchallenged leader of the civil rights movement. A new generation, impatient to build on his hard-won gains, increasingly rejected his message of non-violence – preaching "Black Power," and encouraging oppressed blacks to fight back. In growing numbers, they did. And following the victories of the early Sixties in desegregating schools and lunch counters and securing the right to vote, King took on the far more difficult challenge of battling poverty and economic injustice. He brought his campaign to northern cities, where he was met with fierce, entrenched opposition.
Facing all that, King was embattled and increasingly isolated in 1967. NBC News, which had distinguished itself with its coverage of the civil rights movement since the mid-50s, gave the go-ahead to Vanocur and producer Stuart Schulberg to prepare a special report called "After Civil Rights: Black Power." It aired on June 11, 1967 – the fourth anniversary of Kennedy's landmark civil rights speech. The centerpiece of the special was Vanocur's interview with King. It was shot on color film, something still relatively new in television news in 1967. And it was conducted in Atlanta's Ebenezer Baptist Church, where King was a pastor, as his father had been. King's parents were married there. He was baptized there. And on April 9, 1968, his funeral was held there. Mourners that day included President Johnson, soon-to-be president Richard Nixon, soon-to-be martyred Robert Kennedy, and JFK's widow Jacqueline Kennedy.
If Martin Luther King had lived he would be 84 now. We can only imagine how he would see things today. But as the world celebrates his dream 50 years later, it's important to remember how King himself saw it in his own lifetime: as a vision of a promise still unkept.
Author's note: A special thanks to Sander Vanocur – not only for his extraordinary interview with Martin Luther King, but for the generosity he's shown in sharing his recollections and insights. One year older than King himself, Sandy is still going strong, enjoying retirement in Santa Barbara.